10 Most Mouth Watering Dishes To Try At Smorgasborg – Brooklyn, New York
Smorgasborg, Brooklyn's weekend foodie market, is held during the Spring & Summer seasons. It should be on everyone's must do list, as it serves some of the most mouth watering food I've ever tasted. Thank God I don't live in Brooklyn, otherwise I'd be at this fair every weekend.  That would dangerous to both my waistline and wallet.
Don't believe me? Below is my list of 10 things I tried that really rung my bell (in no particular order):
Kotti Berliner Doner Kebab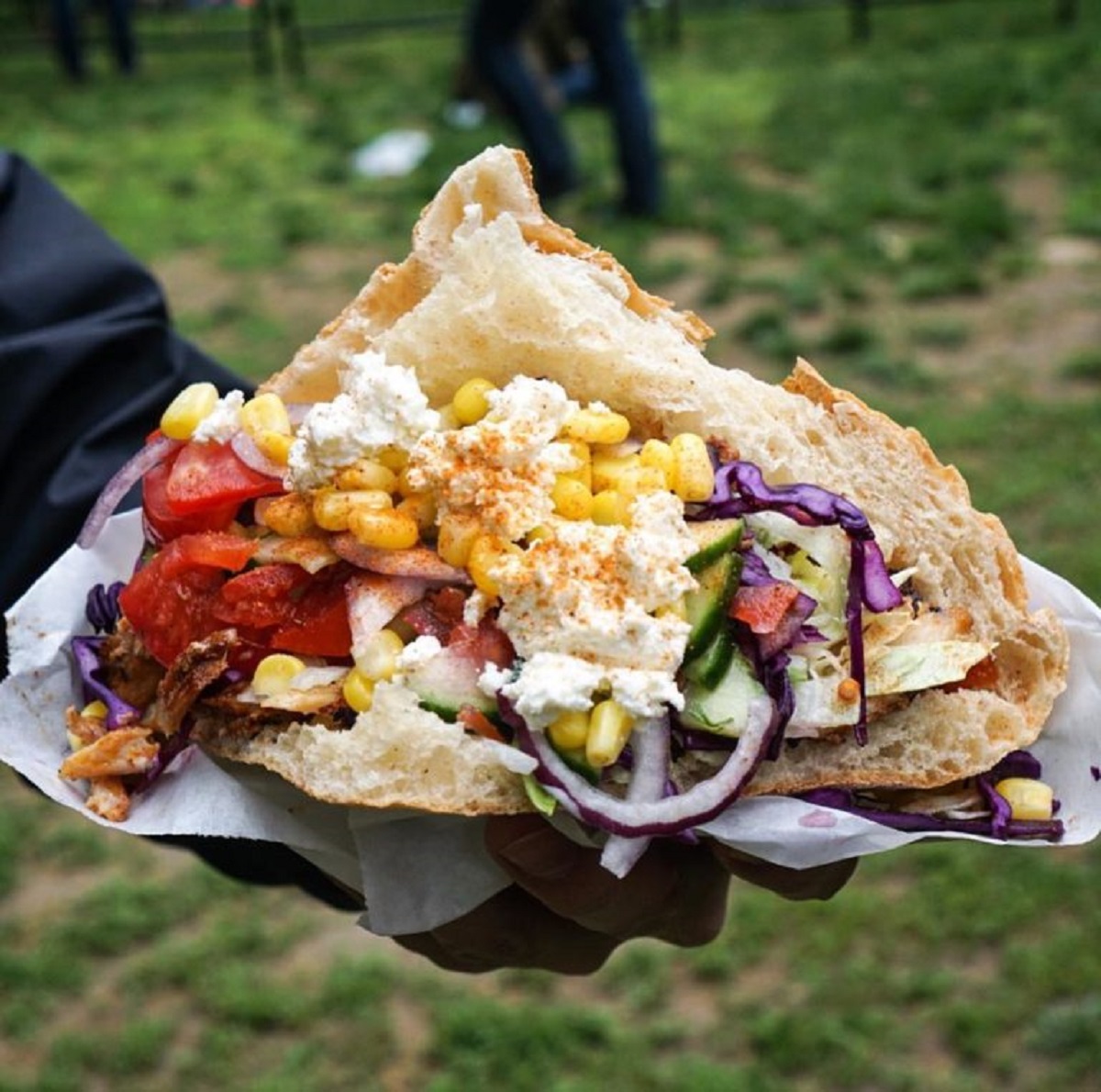 The second I saw the Berlin Doner Kebab stand I gravitated into the waiting line. It brought back sweet memories of my time in Berlin.
The sandwich was a healthy portion and it did a pretty good job of recreating the authentic Berlin Doner Kebab experience.
Big Mozz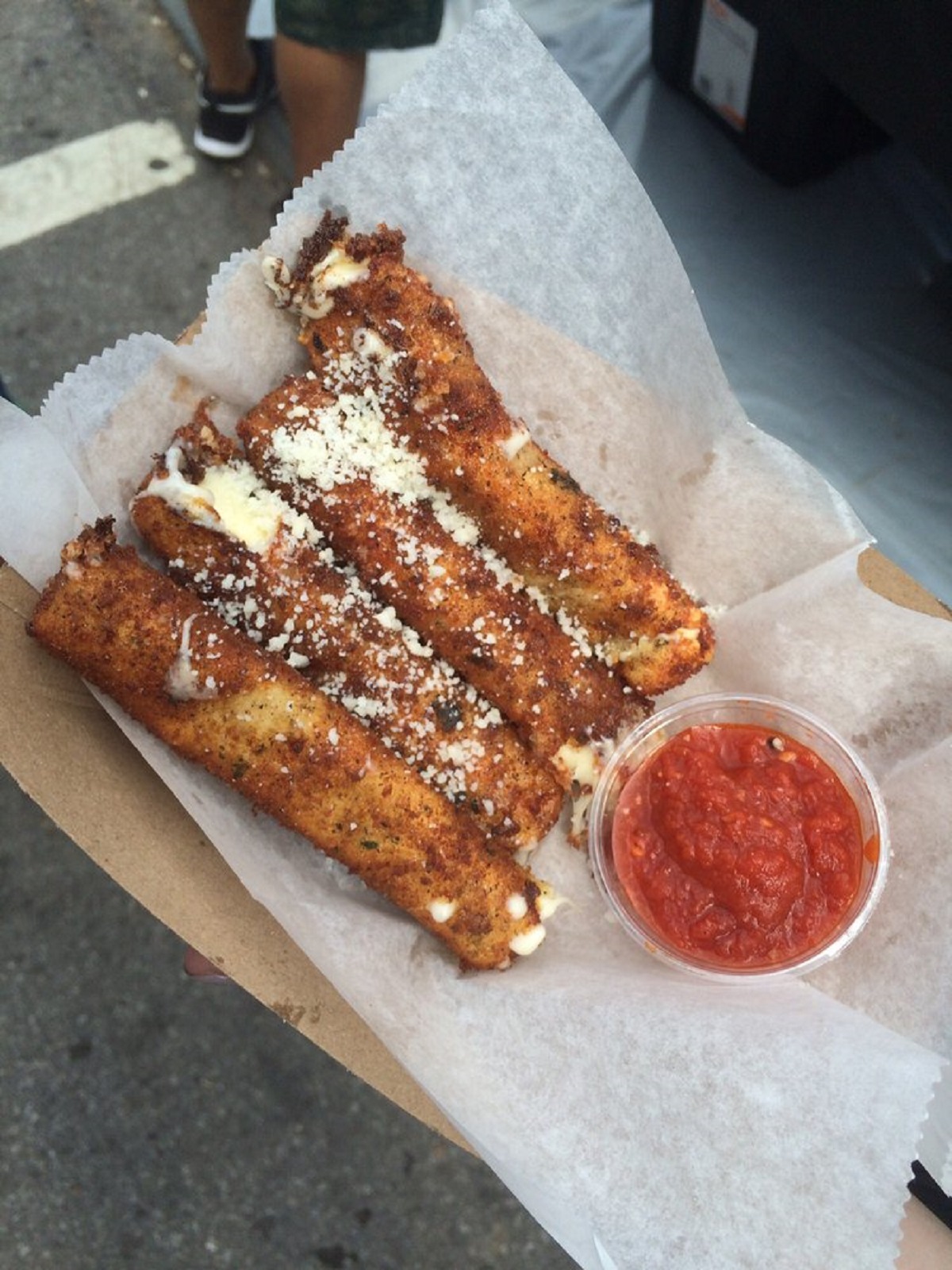 Simple concept, deadly results. Best Mozzarella sticks I've had in a long time.
Home Frites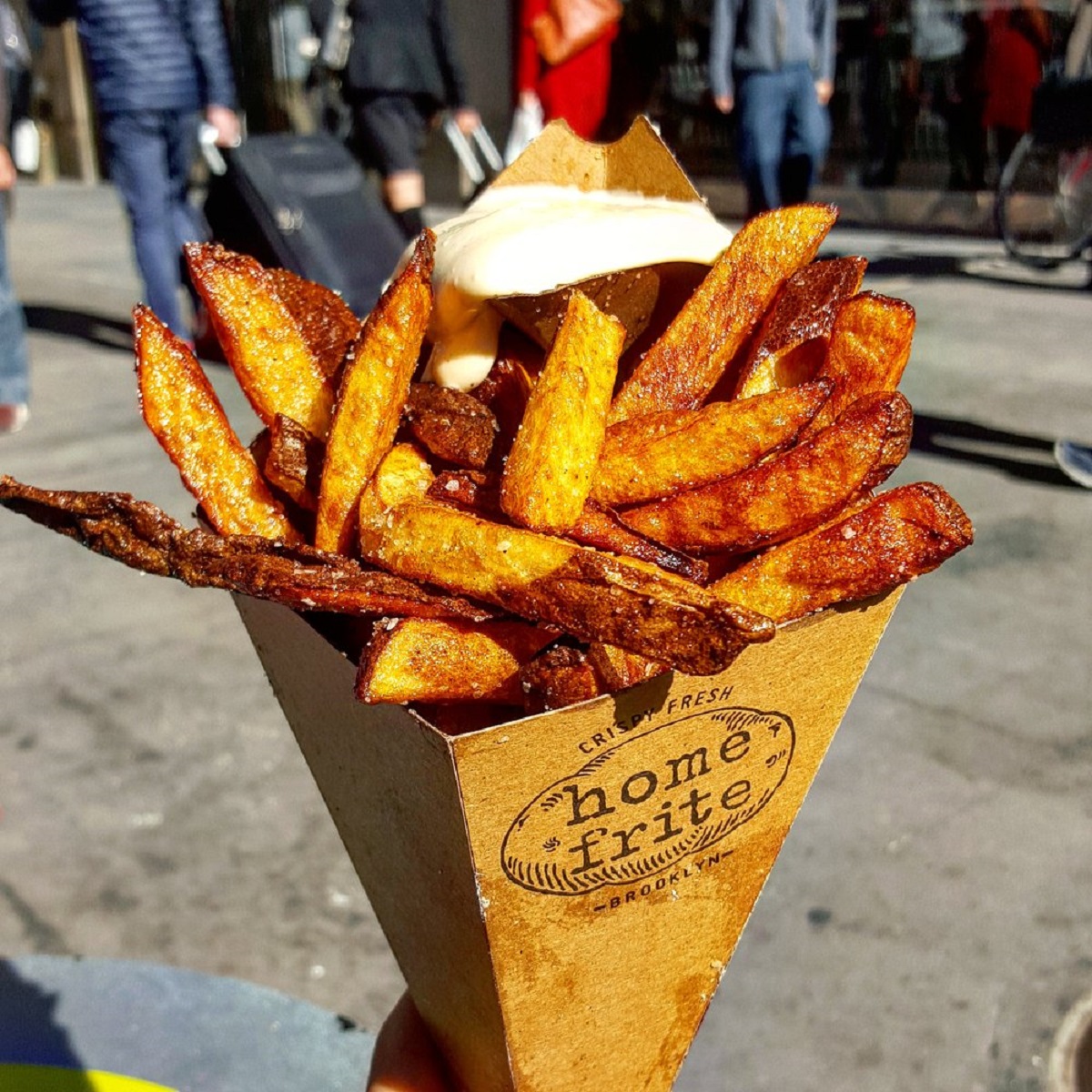 If you're ever in Smorgasborg you must try the fries from Home Frite. Specifically the Parmesan Truffle Fries. They are OUT OF THIS WORLD good.
Ramen Burger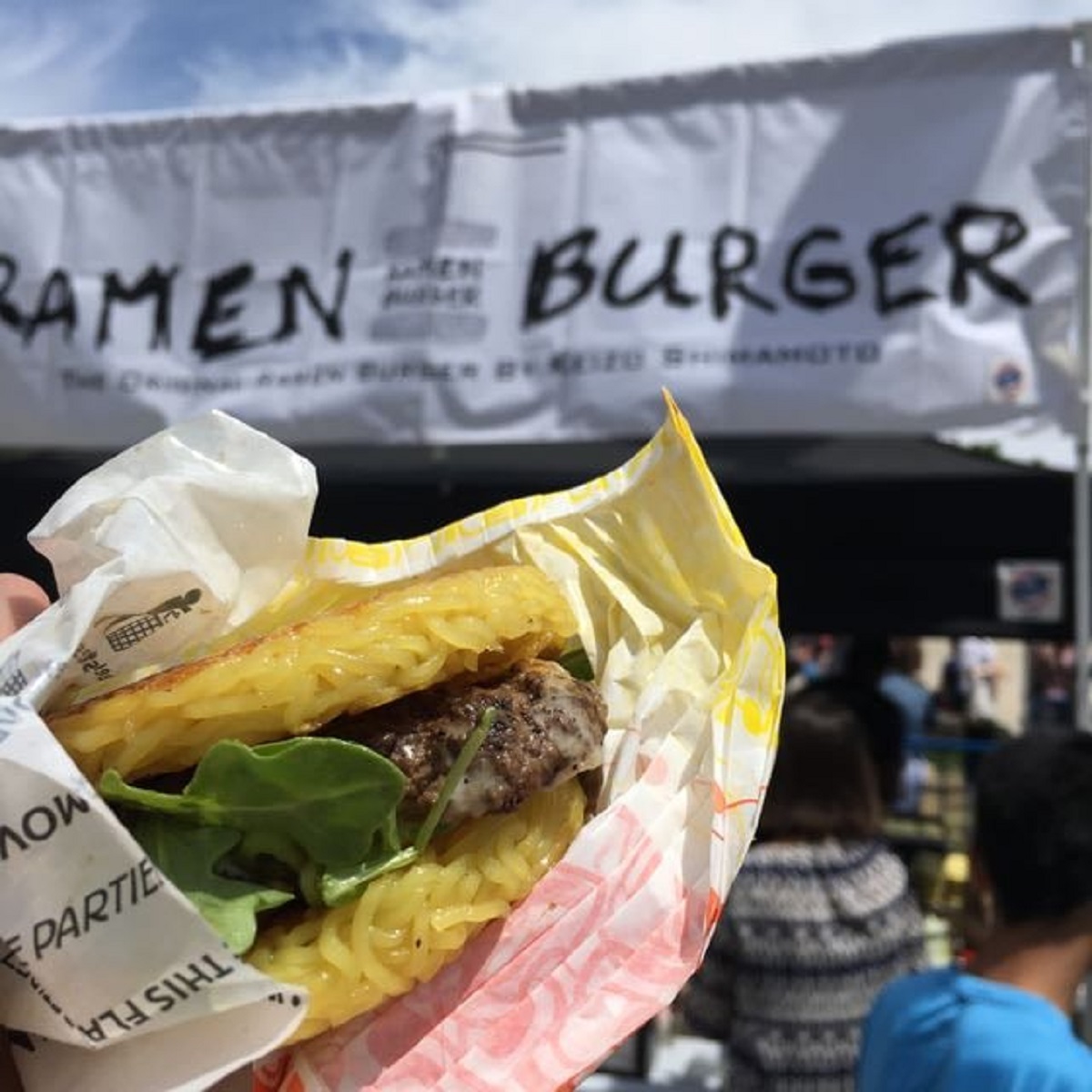 Ramen used as hamburger buns? Diabolically genius!
I thought that the ramen would be crispy, but it was soft and paired well with the burger.
Goa Tacos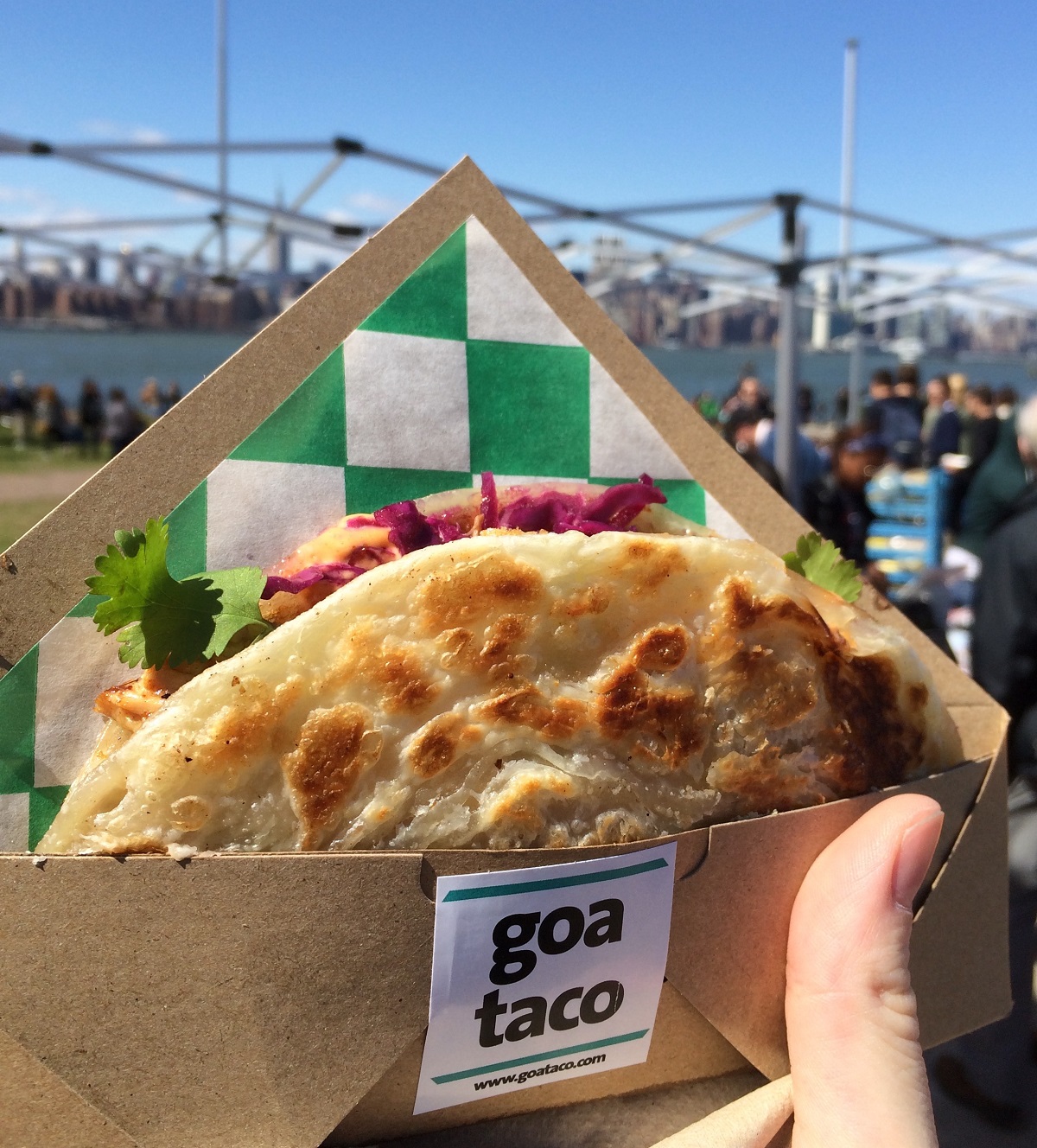 Holy Mother Of Everything That's Holy.
Slow cooked meat on a spit served on a naan bread.
Fucking genius.
East Coast Poke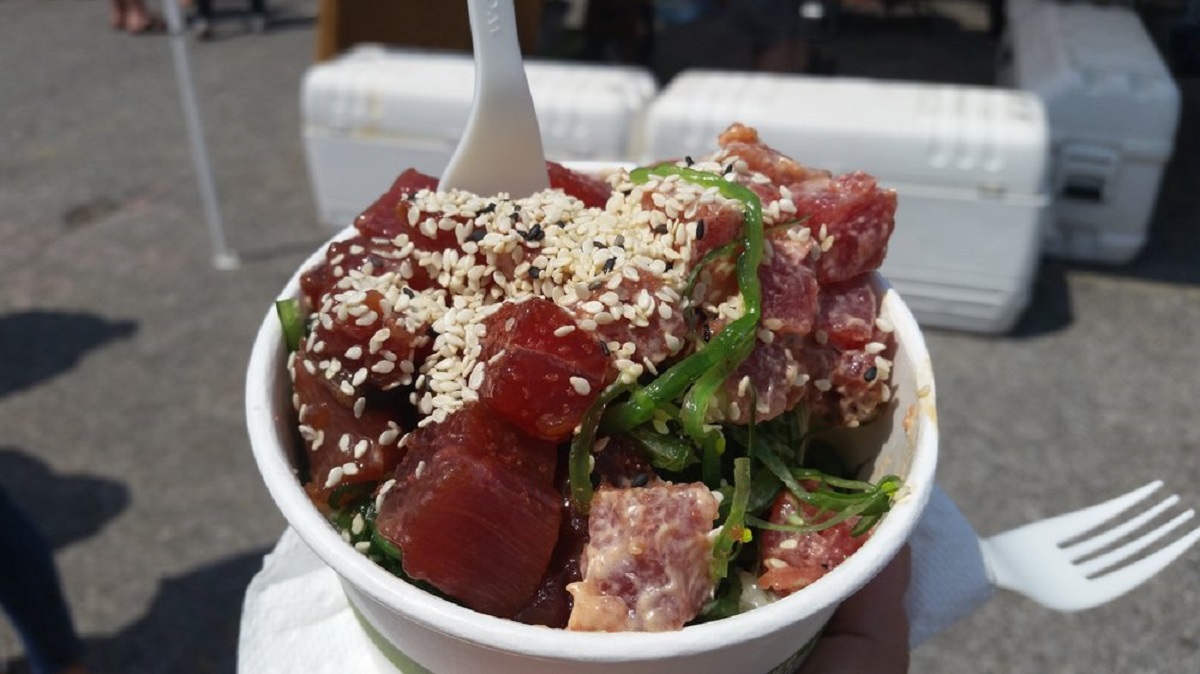 $12 a bowel — questionable given the quantity of fish to rice ratio. That said, the tuna that was in the bowel was good. So it gets a pass grade. Barely.
Landhaus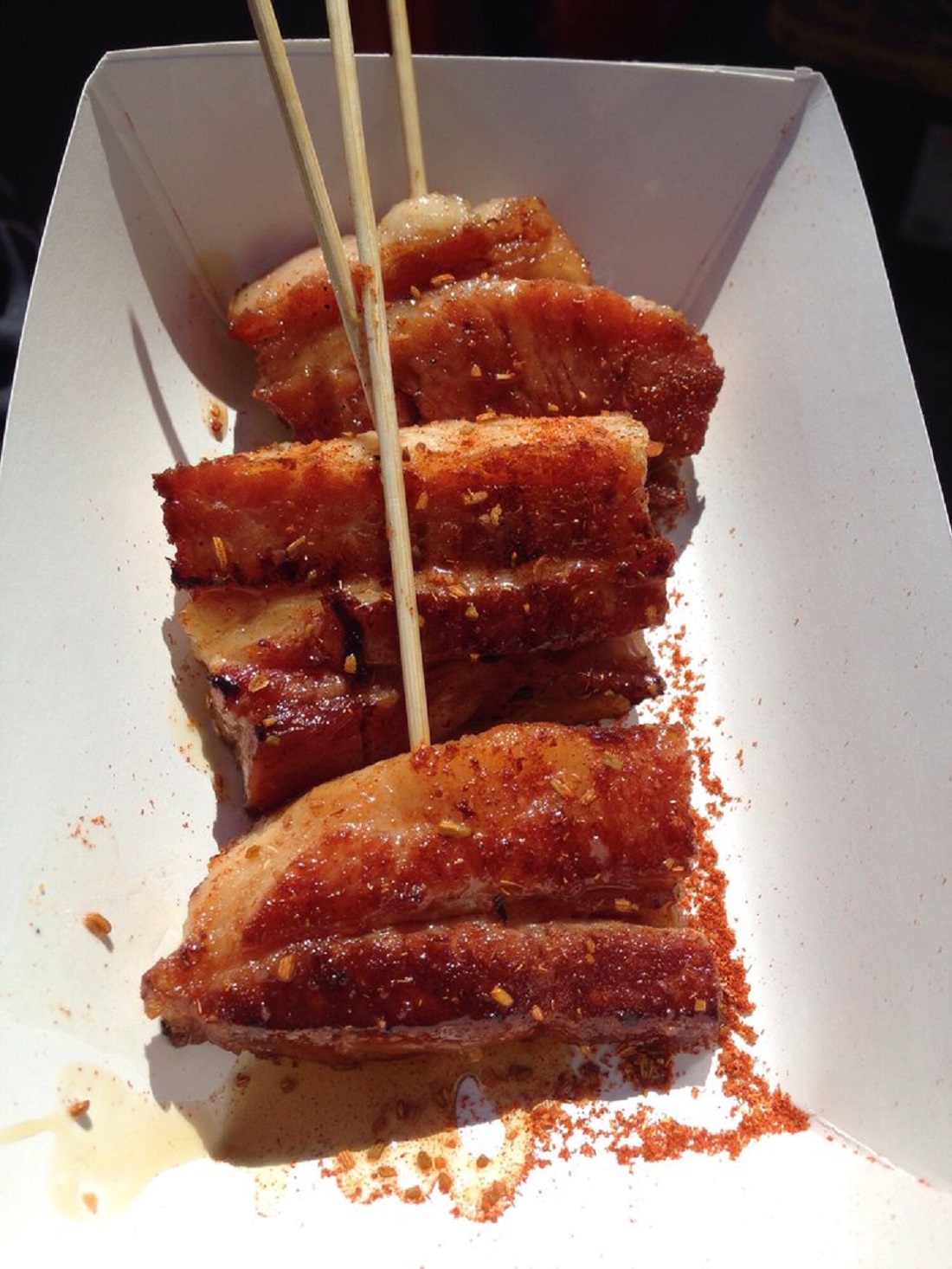 Everyone knows adding bacon to a dish will make it better.
Smothered in Maple syrup and secret spice …. Jesus H. Christ  …..  use your imagination …..
Best Buds Burritos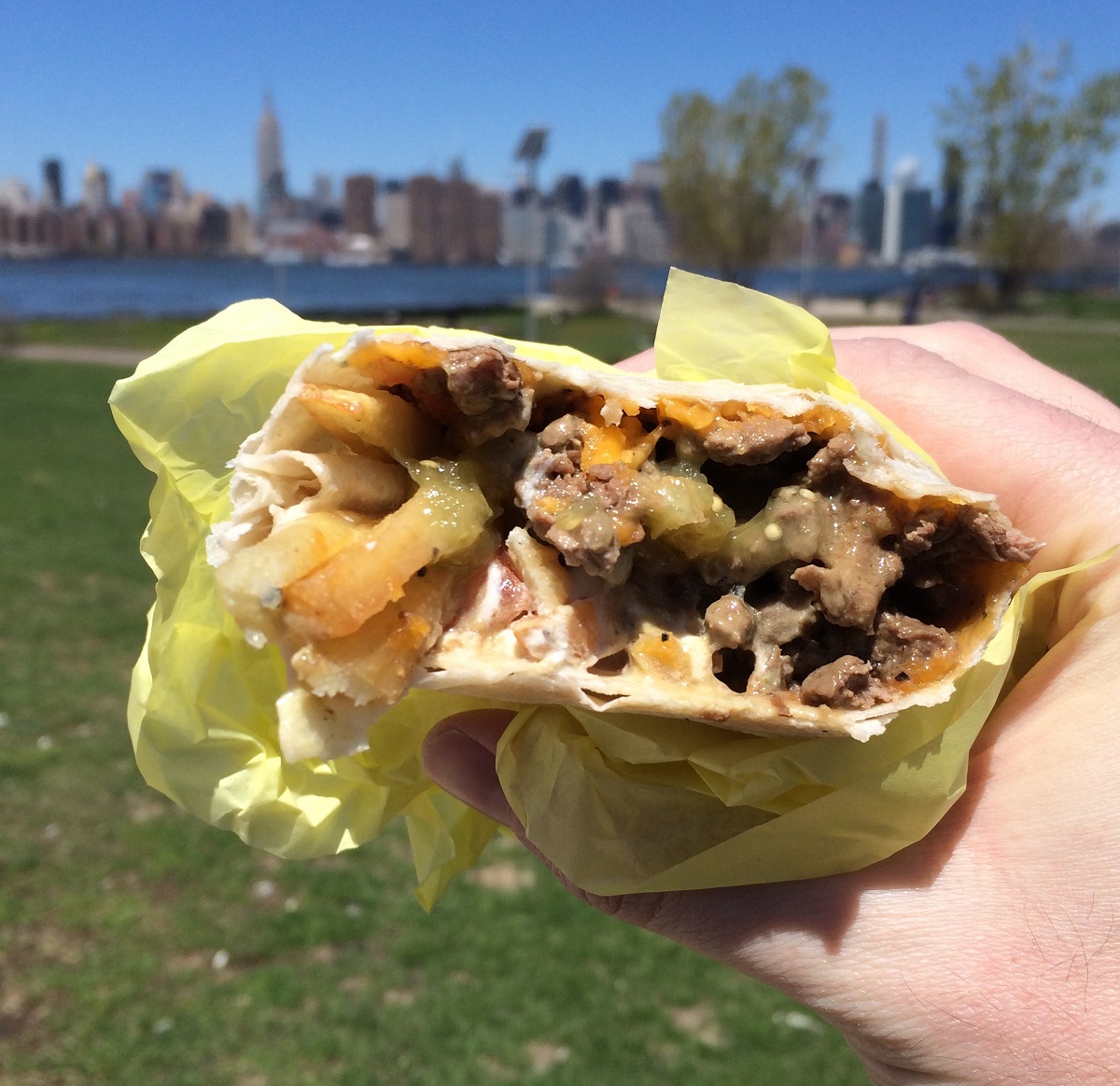 Burritos stuffed with french fries.
I'm filing this one under "The perfect meal for when you're drunk or high".  Or both.
Alchemy Creamery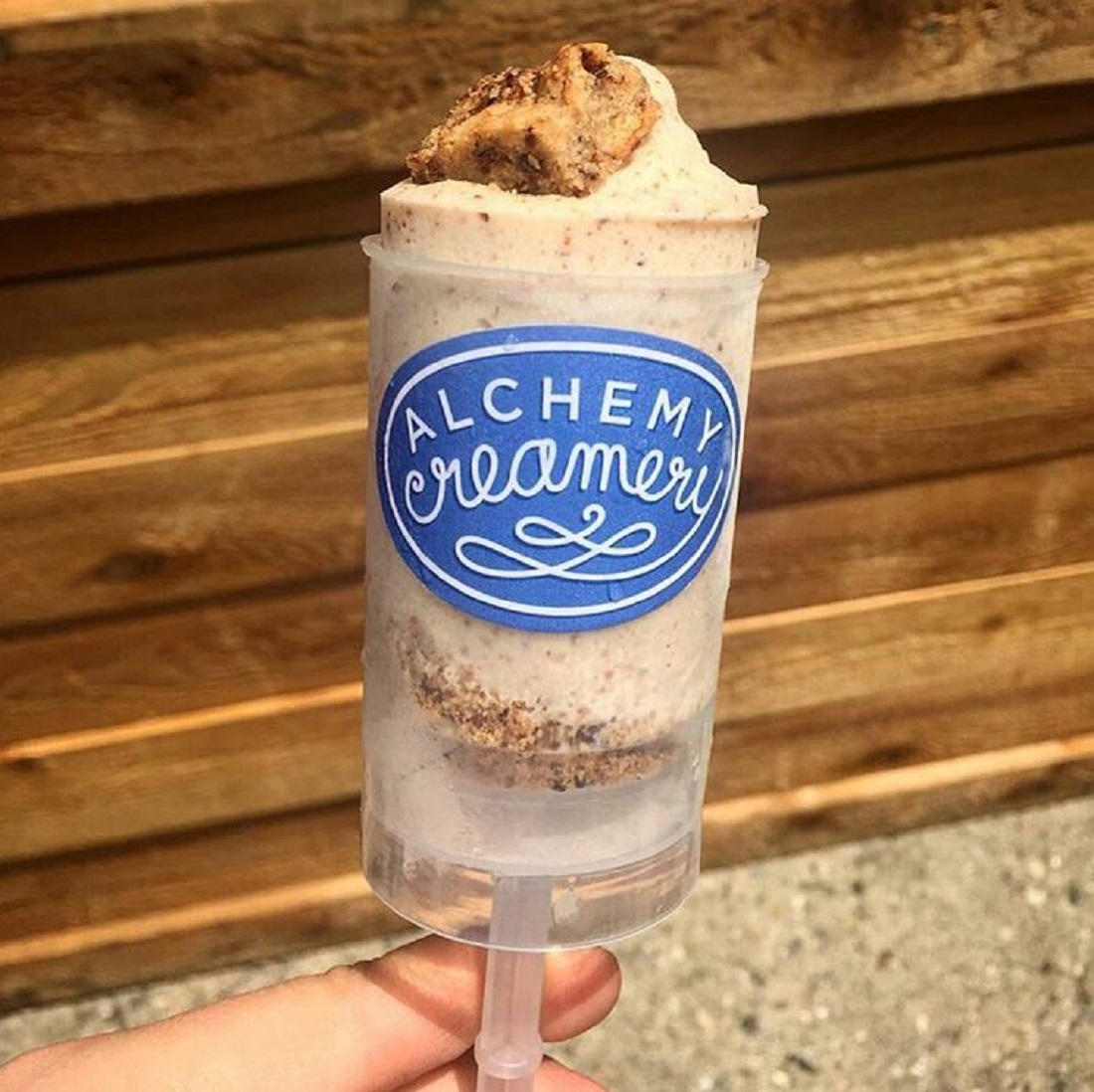 Best way to cool off on a hot summer day? Alchemy's pushup ice cream.
Ovenly Cookies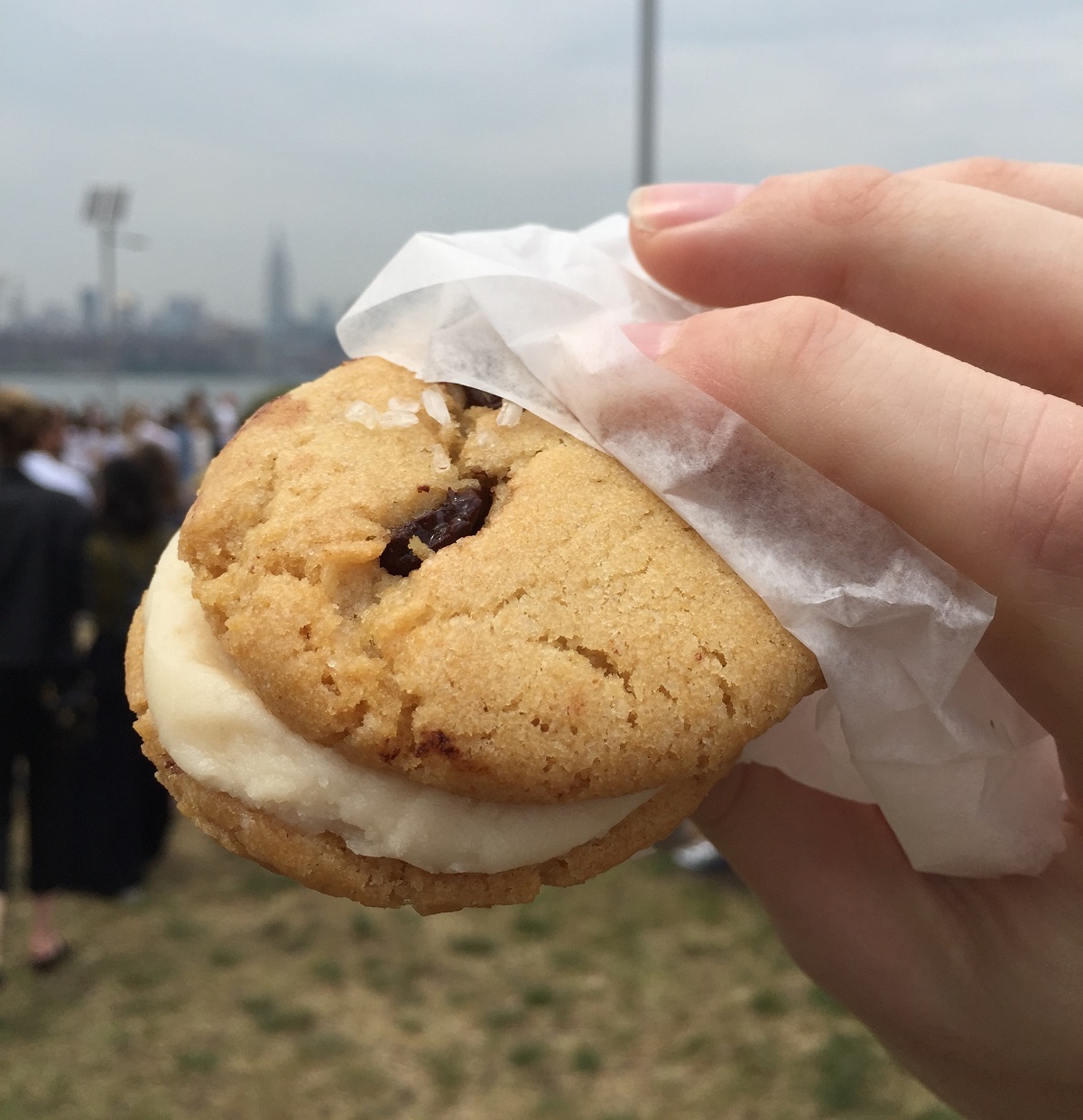 At $6 per cookie. Overpriced — Yes.
But O.M.G!  They're soooo good.
Check out the clip of my first experience with these Ovenly cookies.