8 Most Impressive Buddha Statues In The World
Buddha represents the "awakened one" and lived from 566 to 480 BC. He started off living a pampered life but with age craved a deeper understanding of the meaning of life. He embraced meditation, became a monk and attracted disciples to spread Buddhism into the world.
Buddha is greatly revered and the statues erected in his honor are spectacular. Below is a short list of some of the greatest Buddha statues that exists in the world.
Tian Tan Buddha ( Lantau Island, Hong Kong)
This statue, referred to as Big Buddha, is a major attraction in Hong Kong. Standing at a commanding 112 feet and weighing 280 tons, Big Buddha sits on top of a mountain surrounded by lush green forest. This Buddha is a symbol of harmony between man, nature, people and religion. If you ever visit, make sure to take the "Crystal Cabin". It's a breathtaking ride and the cabin floor is made of glass, giving an extra thrill to your ride.
Monywa Buddhas ( Burma, Myanmar )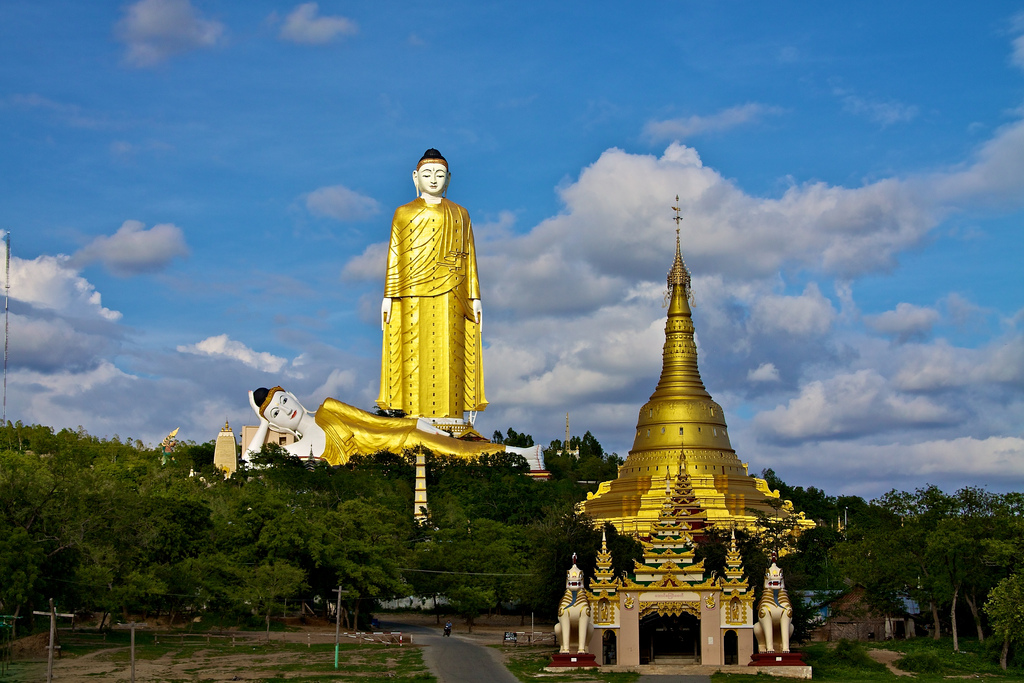 The Monywa Buddha is the world's largest reclining Buddha measuring 300 feet in length and is 60 feet high. Constructed in 1991, it's hollow structure contains 9,000 metal images of the Buddha and his disciples depicting important events in the Buddha's life.
Ayutthaya Buddha Head (Thailand)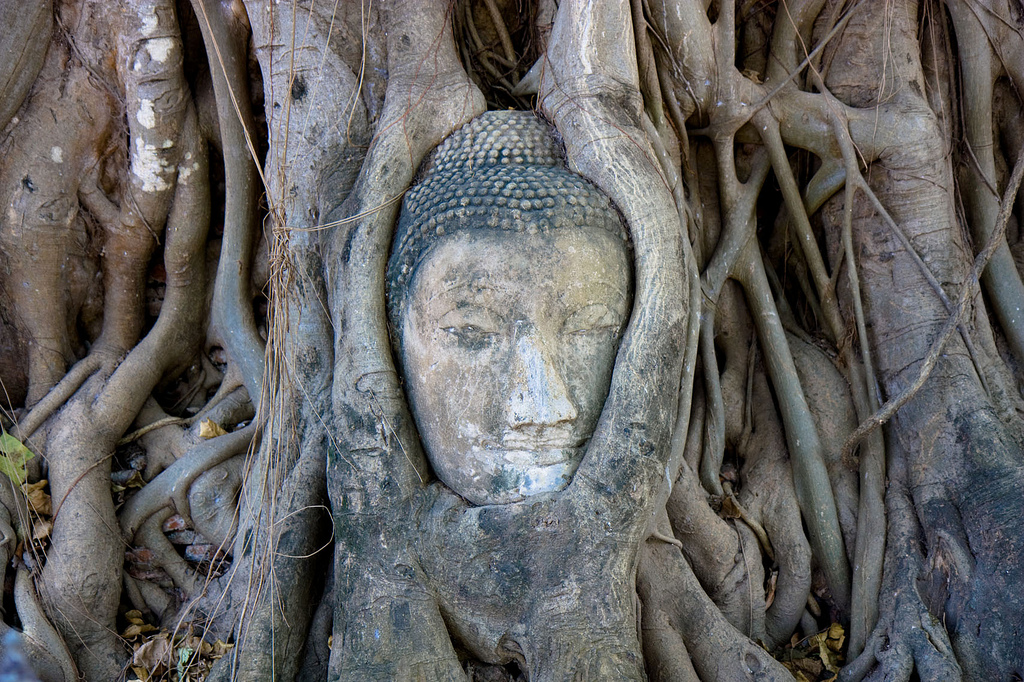 In the ruins of Wat Mahathat is the remains of a sandstone Buddha. The Buddha's head rests on the climbing roots of vines of a tree.
Bronze Buddha in Todaji Temple (Nara, Japan)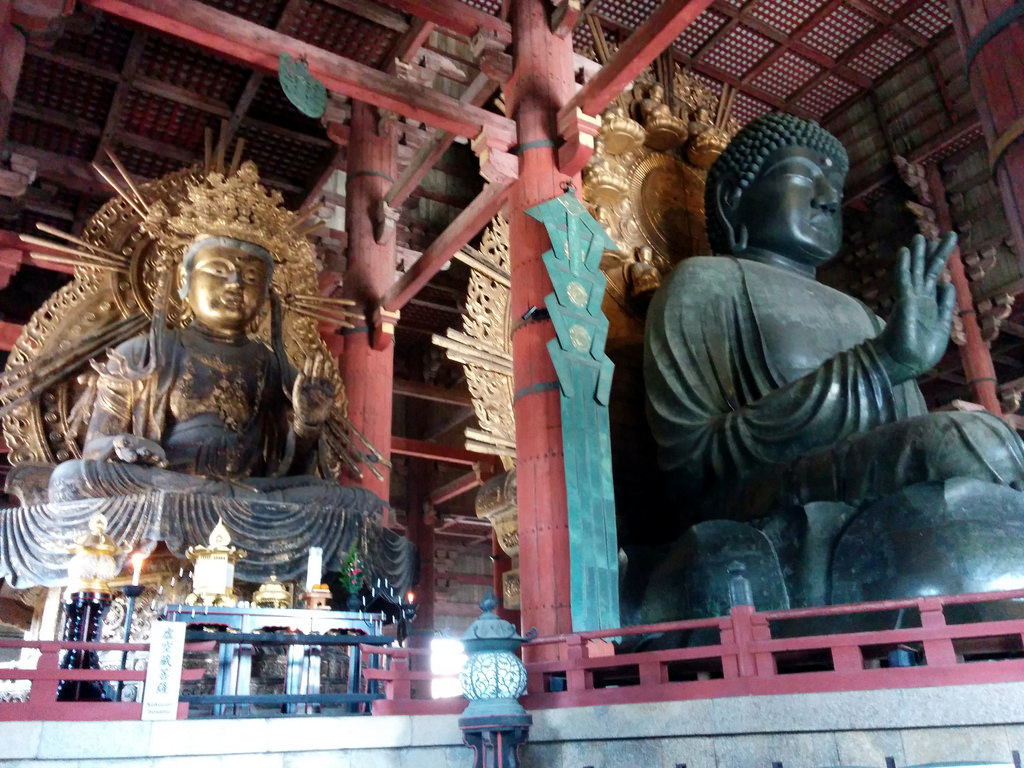 Todaiji is a landmark of Nara. The temple was constructed in 752 as the head temple of all provincial Buddhist temples of Japan. Todaiji's main hall, the Daibutsuden (Big Buddha Hall) is the world's largest wooden building. The massive building houses one of Japan's largest bronze statues of Buddha. At 15 meters tall, the seated Buddha represents Vairocana which is flanked by two Bodhisattvas.