Your Guide To Hiroshima: A City Reborn
A visit Hiroshima is a moving experience. Hiroshima occupies a dark chapter in our world's history. It's infamously known for being the location of where the first atomic bomb was dropped. The city was decimated and hundreds of thousands of people died. Its painful to be confronted with its history and the scale of damage, death and destruction wrecked on a human population; and yet it still manages to be an uplifting experience.
Its a testament to the human spirit to see how the Japanese have risen from the ashes and rebuilt their nation, re-imagined their identity, and cultivated a more peaceful and hopeful path in the world. Hiroshima is a beacon of hope that humanity will learn from its past mistakes and strive for peace. This city not only educates its visitors on an important chapter in human history, it also offers other attraction that include several beautiful castles, historic attractions, delicious local delicacies and interesting shopping.
Below is my guide to Hiroshima.
---
Hiroshima Peace Museum, Its Park And The Atomic Dome
When you come to Hiroshima, you're coming to pay your respects to the victims of the atomic bomb, to learn the history of the event, to see and feel the devastation that lingered for decades after the bombing and to take the message of peace and hope that an atomic weapon is never used again. Unless you're made of stone, this experience will move and change you. Your first stop will be to the Hiroshima Peace Memorial Museum. It may be a small gallery, but the displays and stories shared are tremendous. The curators have taken an impossible task and succeeded in humanizing the bombing by focusing on the victims and survivors. Through pictures, personal artifacts and stories the devastation is perfectly memorialized.
Right next to the museum is the memorial park, an equally moving and incredible space. It allows you to decompress after visiting the museum, while reflecting on the history of this city. One of the key attractions is the arch, its flame and the atomic dome all of which are perfectly lined up. This park also contains monuments to the victims which are spread across the park.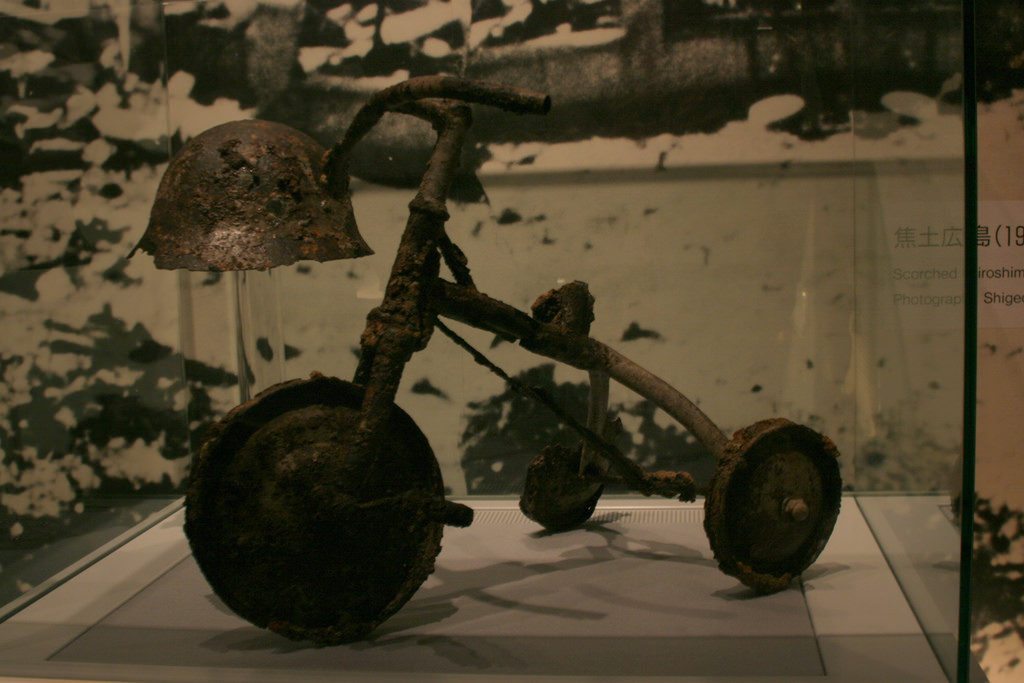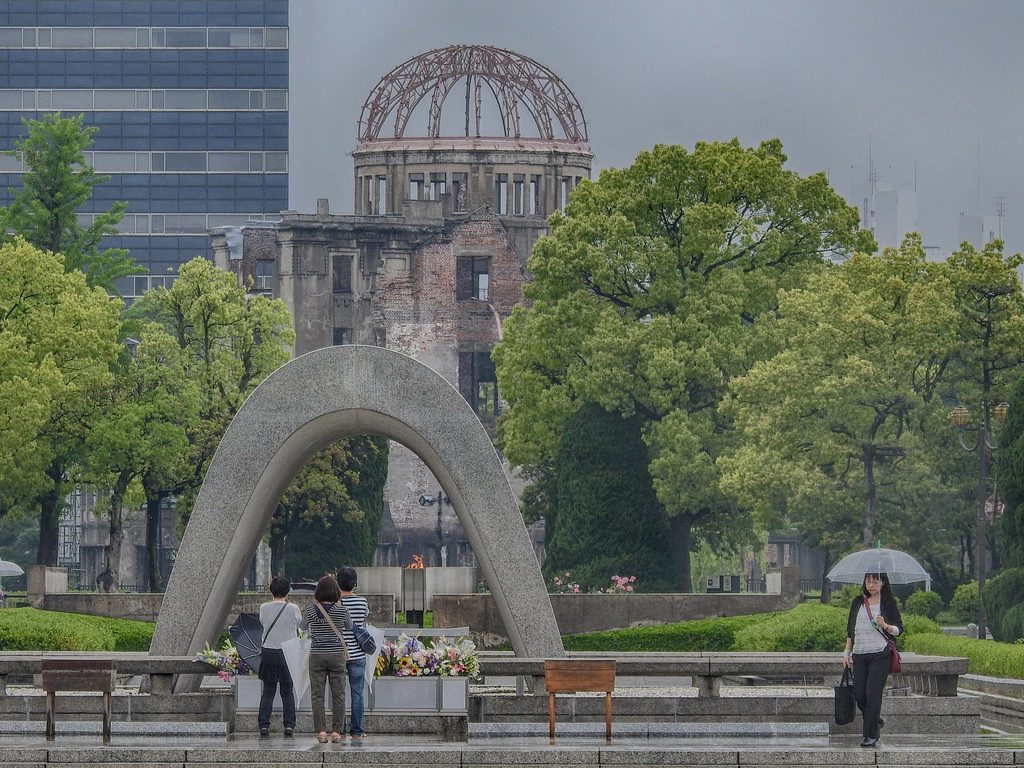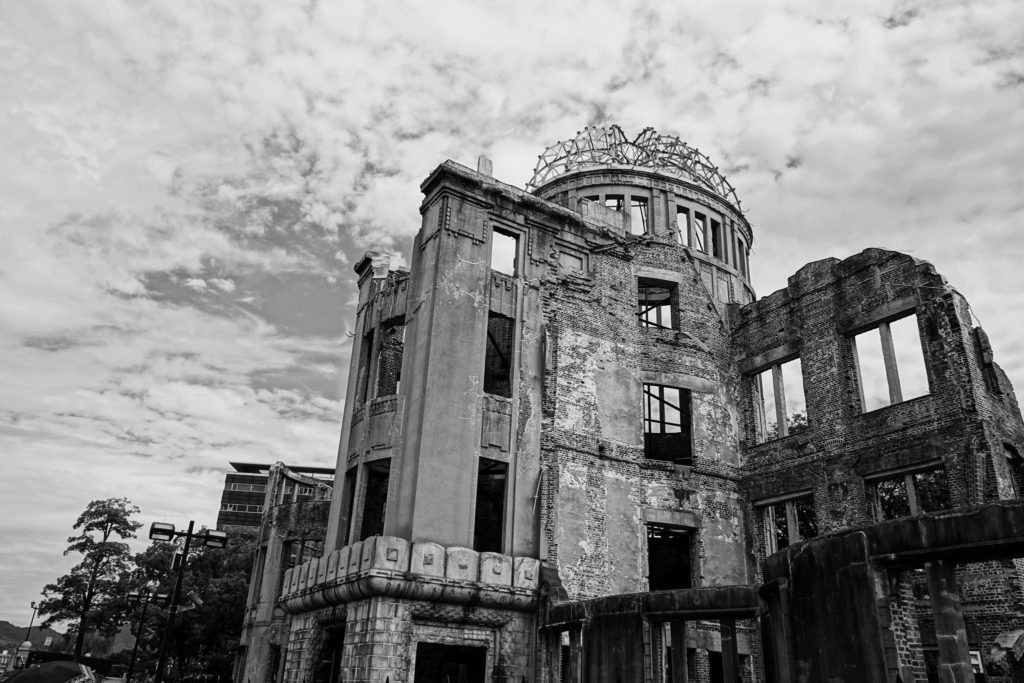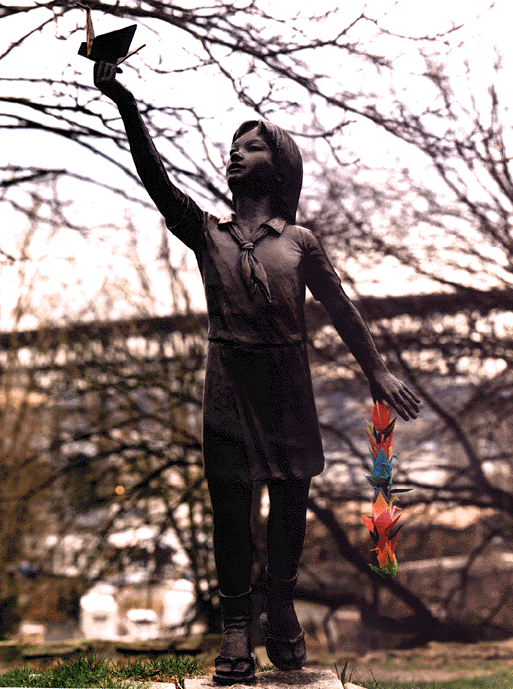 ---
Visit Miyajima
Itsukushima island is more commonly known as Miyajima, meaning "island with the shrine". This is a UNESCO World Heritage Site and its best known for it Great Torii gate that "floats" in the sea. This gate is thought to serve as a boundary between the Gods and humans. It's truly an awe inspiring view to see the gate as it towers over the shoreline. This is a great island to explore, offering sublime nature, plenty of shrines and temples and lots of tame deer that freely roam the around the town.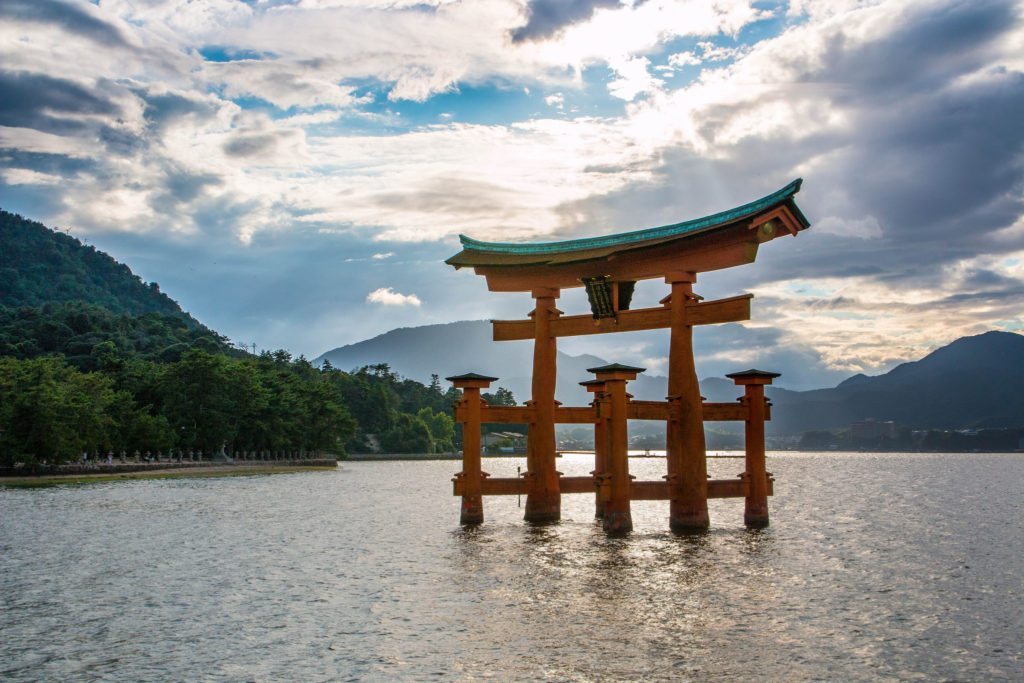 ---
Hiroshima Castle
Hiroshima Castle is a gorgeous building that was originally built in 1589 by a powerful feudal lord Mori Terumoto. This castle escaped being demolishing during the Meji Restoration, only to be destroyed by the atomic bomb in 1945.  The castle was rebuilt thirteen later with a beautiful partially wooden exterior. Today the castle serves as a museum and offers panoramic views of the surrounding city skyline.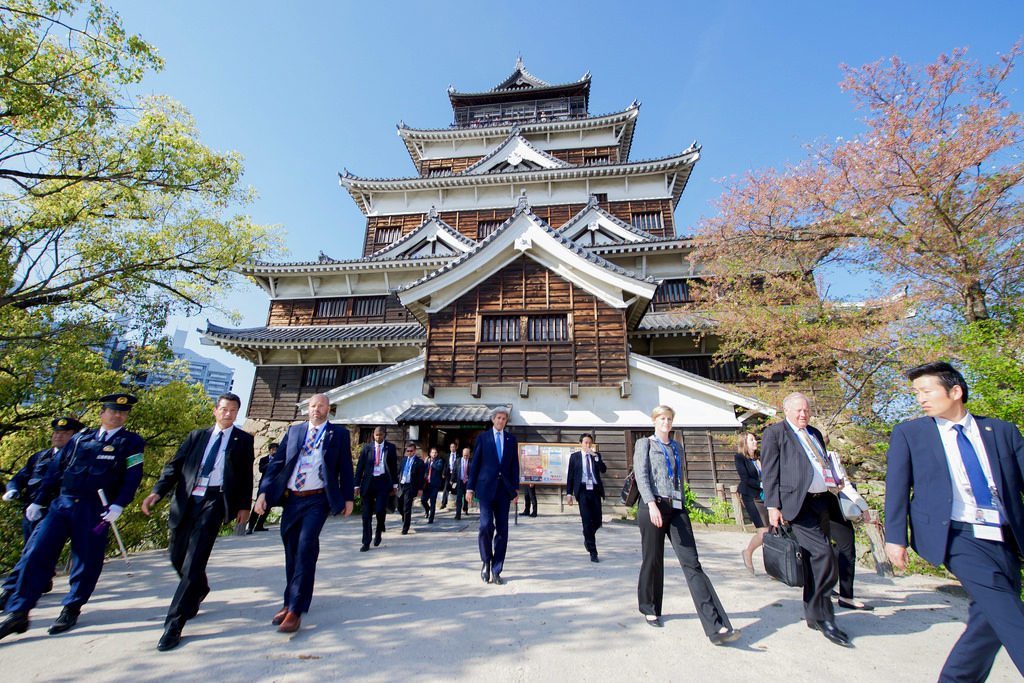 ---
Sakura of Fukuyama Castle
Another stunning castle to visit is Fukuyama Castle which is only 30 minutes from Hiroshima (via the Tokaido-Sanyo Shinkansen). Built in 1622, this castle is famous for its beautiful sakura that flower during the spring. To see the castle at its best you should visit from March to April. This castle, like Hiroshima's castle, is now used as a museum on the history of Fukuyama city.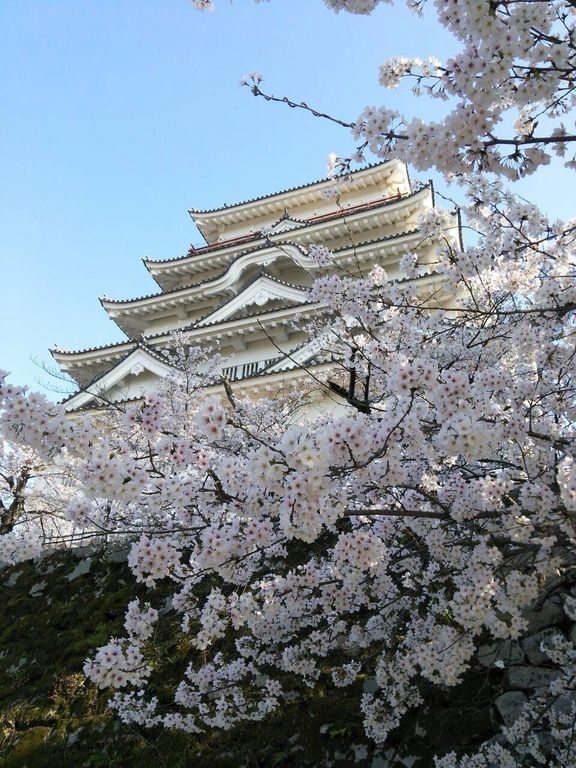 ---
Shopping In Hondori Street
While in Hiroshima a great place to get some shopping done is Hondori street. This is a pedestrian arcade that is covered and is closed to traffic. This street is filled with lots of stores and restaurants that should cover any of your shopping needs. The street starts near the Peace Park and stretches for 1/2 kilometer. This is a good place to kill some time in the evening time.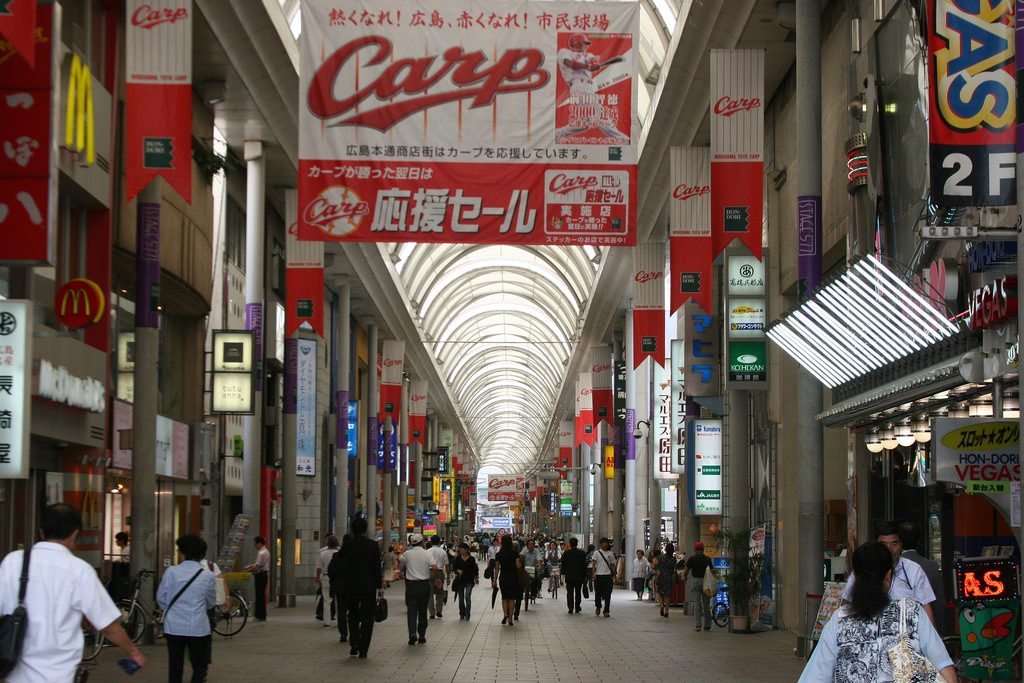 ---
Taste Hiroshima's Local Delicacies
Hiroshima Oysters
Hiroshima is famous for it's oysters, which are known for their large and meaty textures. Since I was in Hiroshima for short time, I was not able to taste this delicacy. Luckily for me, while I was back in Tokyo I found a popup restaurant in Ginza that was selling fresh Hiroshima oysters. I'd never eaten oysters before, so this was an interesting experience for me. While it wasn't necessarily to my taste, I could tell that this was high grade oyster that had sharp briny bite to it.
Below is the video from this taste test.
Hiroshima Okonomiyaki
I consider myself to be lucky. Very lucky. I had no clue what Okonomiyaki was and while I was in Hiroshima I just stumbled across a restaurant called Nagataya. It looked interesting, so I decided to eat there. Turns out this is one of the best restaurants in the country. Nagataya was ranked as the 14th best restaurant in Japan in 2015 by tripadvisor (this link goes to a page in Japanese, use your browser's translate feature to see it in English).
The restaurant was packed and being a single patron I was placed at the teppanyaki bar where all the food was being cooked. Best seat in the house! This is a massive dish with a ton of ingredients. It had eggs, noddles, meat of your choice and it was topped off with an incredible sauce. When my order was done it was served to me with a spatula. A spatula! Puny knives and forks won't cut it here, you need a spatula to cut into this Frankenstein dish. Hands down, one of the best things I tasted in Japan. A work of art.
Again, check out my video from the experience.