Why You Must Visit St. Kilda
St. Kilda isn't an area that's necessarily on people's must visit list when in Melbourne, which is a shame. This is a beautiful neighborhood filled with chilled out bars, fantastic food and funky stores. Best of all it's only a 15 minute tram ride from CBD. It's definitely worth the trip to enjoy it's attractions, an early morning coffee or a night out in a bar.
These are my top reasons for why you must visit St. Kilda:
The Food
Travel and food are a match made in heaven. St. Kilda checks all the boxes any foodie could ask for. This neighborhood offers an eclectic range of food from high end to casual dining done with flair. Walking down Acland Street is a feast for the senses. The incredible bakeries display their sinful product in their windows with an old town flair. Nestled between the restaurants and bakeries are some top notch cafes serving great ambiance and incredible coffee. If you come to St. Kilda make sure to visit the following places:
Galleon Cafe ( Breakfast or Brunch )
Galleon Cafe is something of an institution in St. Kilda. Opened in the 80's this unpretentious local cafe offers a relaxed atmosphere with mismatched vintage furniture and compact booths. It's the perfect place to grab your breakfast or brunch. I went there twice and had some of the best breakfast while I was in Melbourne. I absolutely loved their french toast. Be warned this place gets busy on the weekends and can have long lines. The good news is they serve breakfast until 4pm.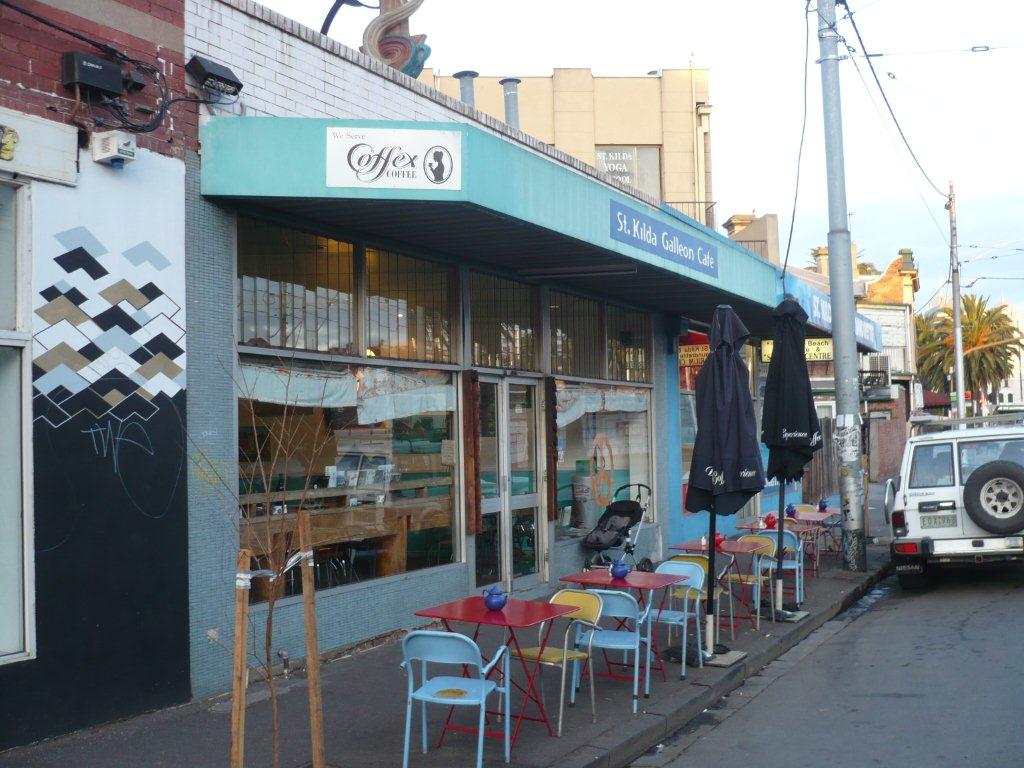 Address:  9 Carlisle Street, St Kilda, Port Phillip, Victoria 3182, Australia
Phone: (03) 9534 8934
7 Apples ( Dessert )
For dessert I won't be recommending any of the amazing bakeries that line St. Kilda's street. Instead I'm going with this small gelato place that served some of the best ice cream I've had in a long time. Located close to the historic Palais Theatre and Luna Park and at the start of Acland street, I walked into this store not knowing the treat that was in store for me. They have 26 flavors available at any one time from 100 rotating flavors. Their flavors range from the standard fair to the more adventurous including limoncello, gingerbread or fig pudding.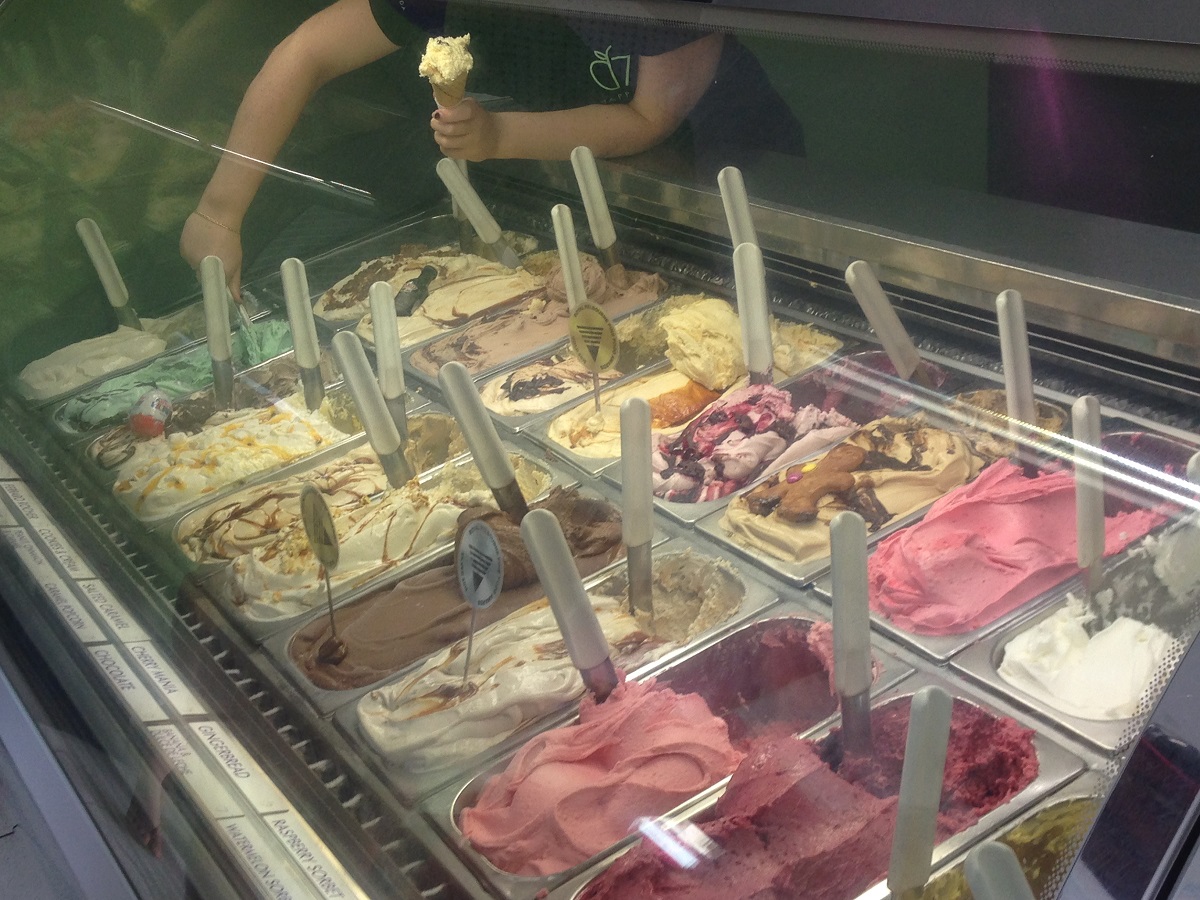 Address: 75 Acland St, St Kilda VIC 3182
Phone: (03) 9537 3633
Luna Park
Perched at the entrance of Acland street and across from the Palais Theatre is the iconic Luna Park. This seaside amusement park is a must see for tourists coming to Melbourne. Walking through the gaping mouth of the crazed clown you're transported back in time. Inside there are old style rides from a wooden rollercoaster to a horse ferris wheel to a classic haunted house. It's a great place to visit on the weekend, when it's at its busiest. Best of all, there's no admission fees. You only pay for the rides you go on.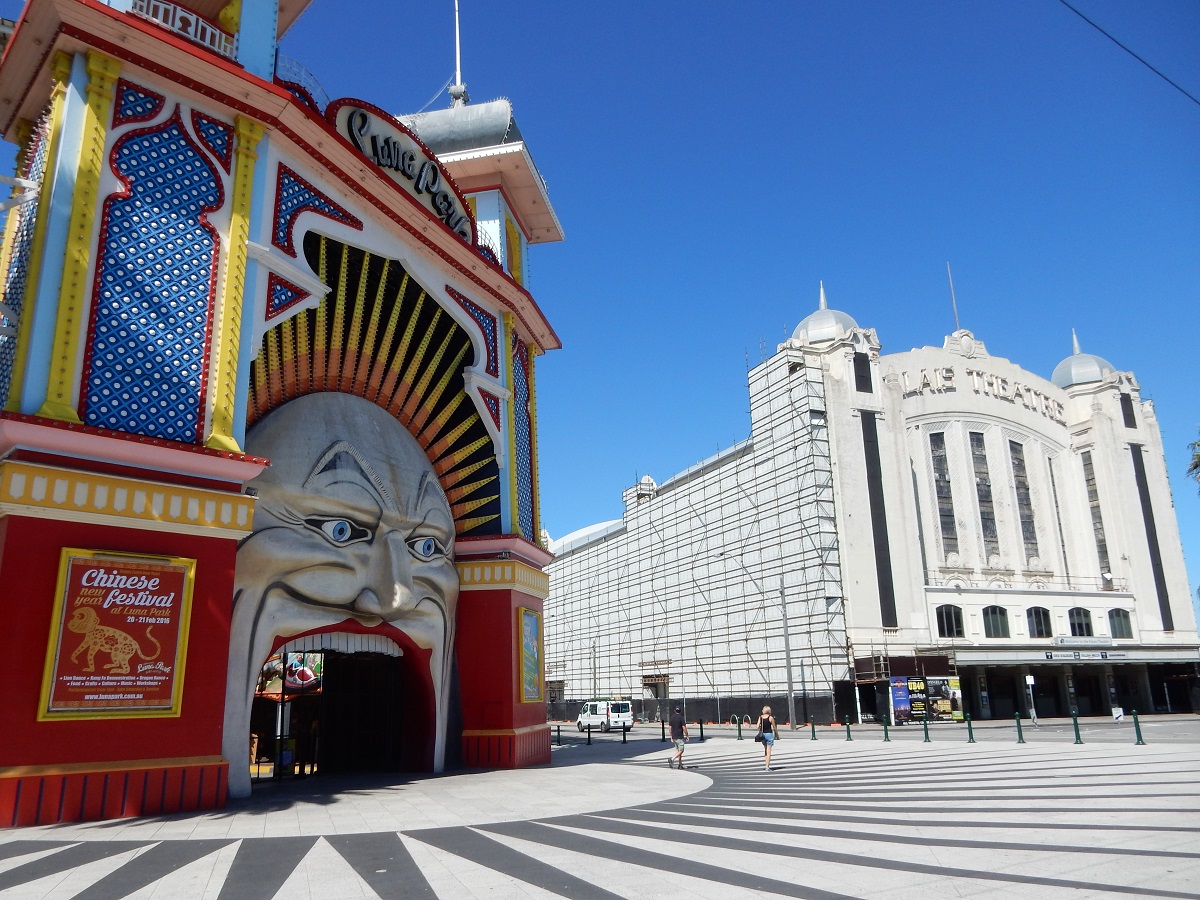 Address: 18 Lower Esplanade, St Kilda VIC 3182
The Penguins
St. Kilda has its own beach. It's not the prettiest of beaches and won't win any awards, but it does offer its visitors a beautiful promenade to walk or bike on. There's also a nice pier where you can get great views of the Melbourne skyline. But the real star of the beach is the colony of fairy penguins that comes back every night from the sea. While not on the same scale as Phillips Island penguin parade, it's a treat to see these beautiful creatures come in from the sea as the sun sets.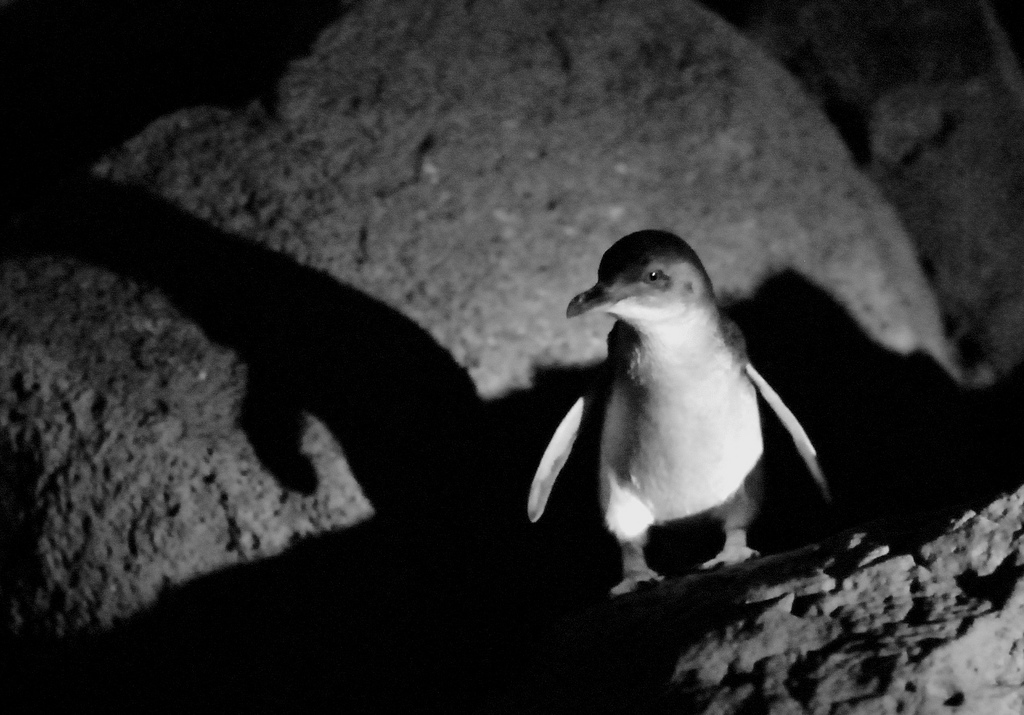 Street Art
Melbourne's CBD isn't the only place you can find street art. As you walk through the streets of Kilda, look at the sides of building, inside alleys or even tops of buildings and you'll spot some interesting street art. The art work ranges from graffiti to more intricate pieces.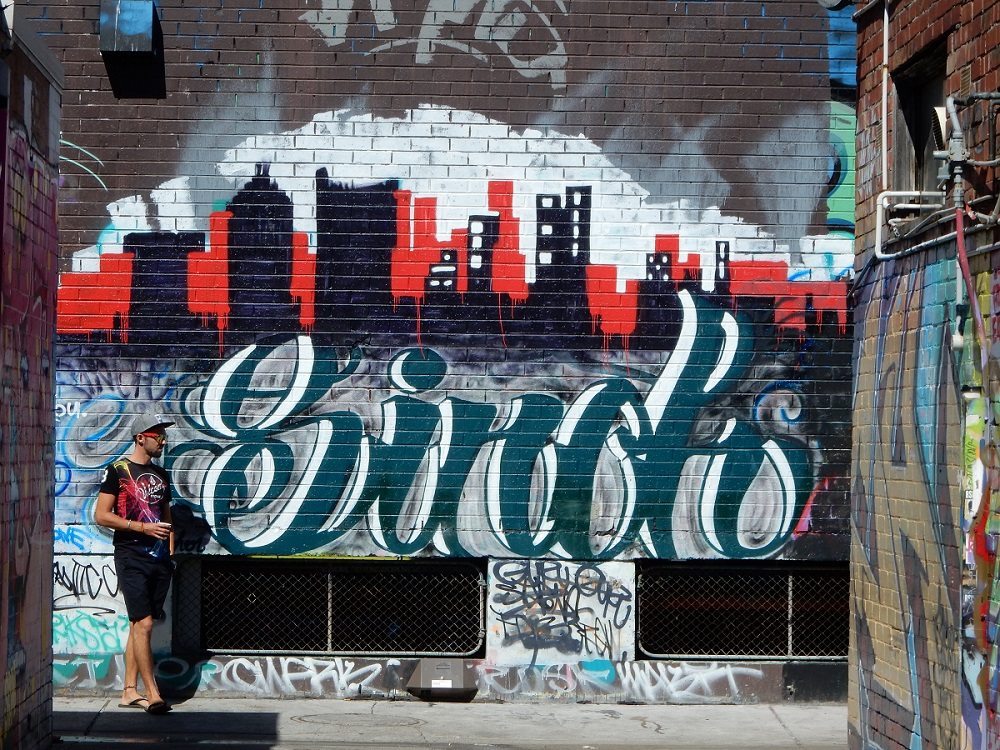 Botanical Garden
The Botanical Garden in St. Kilda is an oasis in the city. Established in 1859, this beautifully maintained garden offers its visitors a great place to gather. It has a playground, rose garden, pond and lots of space to lay in the sun. It's the perfect place to relax, unwind and enjoy a moment of solitude.
Address: Herbert St & Blessington Street, St Kilda VIC 3182
Phone: (03) 9209 6777