My favorite way to explore a new place is by walking. It's the best way to appreciate the local architecture, discover small hidden shops and get a feel for the rhythm of a city. As I've already mentioned in Sydney's Top Attractions, Sydney is the perfect city to explore by foot. It's flat, compact and most tourist attractions are within close proximity to one another. This tour, taken leisurely, is doable in a day and will carry you across the main things you'll want to see in Sydney.
Walking Tour From Circular Quay To Darling Harbour
A. Circular Quay
I decided to start my tour from Circular Quay. It's at the heart of a lot main attractions Sydney is famous for.
The first order of business to grab a cup of coffee and quick bite to eat. Walk around the Quay and people watch the tourists coming and going, the street performers and Aboriginal buskers playing the didgeridoo.
B. Sydney Opera House And The Sydney Harbour
I'm pretty sure there's a law that says all must do lists for Sydney have to start with the Opera House and the Sydney Harbour. These are the two most famous landmarks in the country. The Sydney Opera House is one of the most famous (and photographed) buildings in the world, and for good reason. Completed in 1973, the Opera House has a distinctive white shell exterior that dominates the Harbour's skyline. It's recognized as one of the greatest examples of modern architecture and was recognized as a UNESCO World Heritage Site in 2007. Even though the name suggests a single venue, it's actually composed of many venues and hosts over 1,500 performances annually which are attended by more than 1.2 million people.
Enhancing the Opera House beauty is the amazing Harbour. This great attraction can be enjoyed in so many different ways. You can return on another day, when you have more time, and walk on either side of the Harbour, ride a ferry or (even better) kayak on this amazing waterway, get panoramic views by climbing the Sydney Harbour Bridge or walk across it for the same views for free.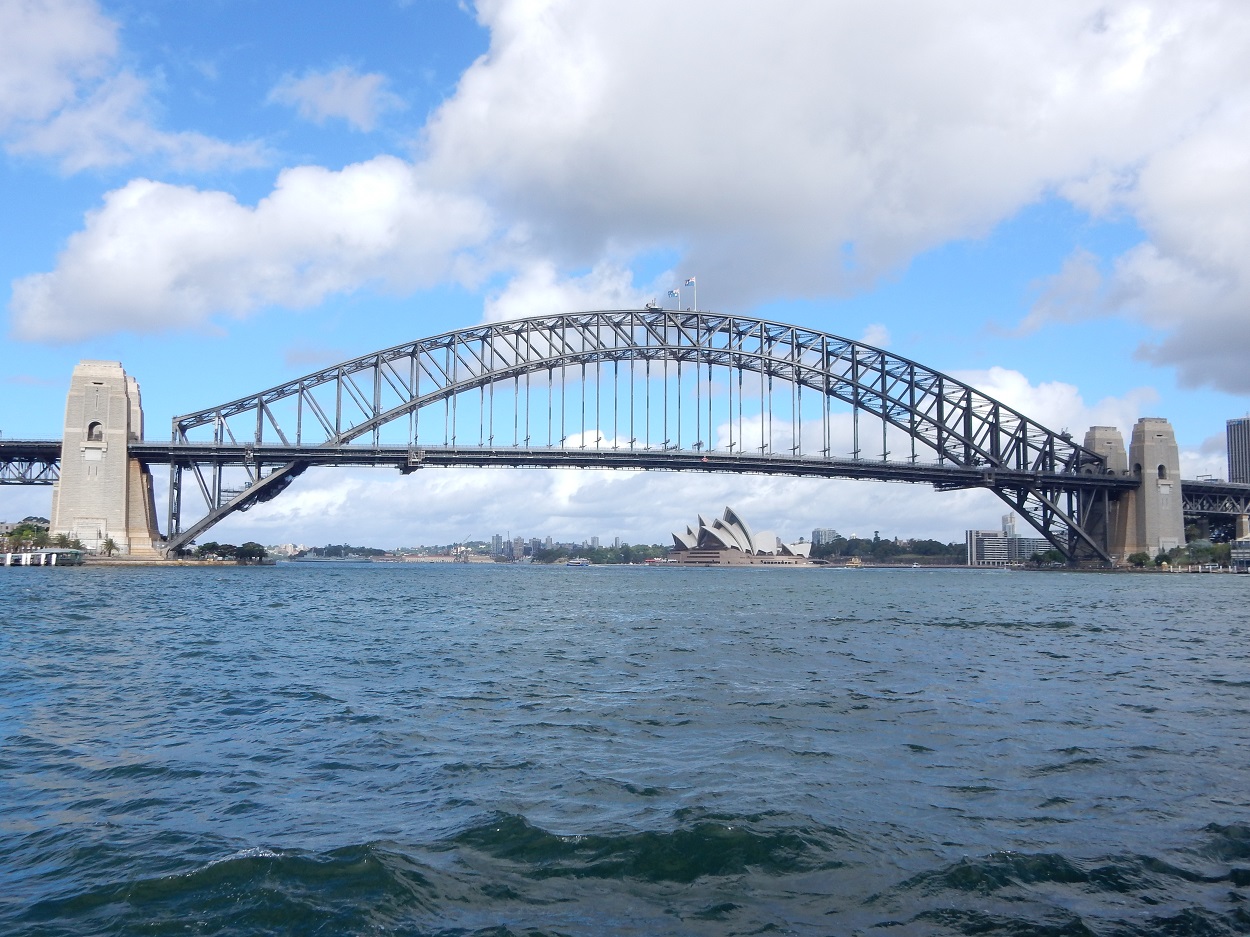 C. Royal Botanical Gardens
Sydney's Royal Botanical Garden is one of my favorite spots in the city. It offers an oasis of calm that contains lush, green and fragrant flora and fauna spread over 30 hectares. There are number of highlights to checkout in this park including:
An Oriental Garden that's dedicated to Asian plants and flowers
A Succulent Garden that holds a number of succulent and cacti vegetation
Great waterfront views of the Opera House and the Harbour.
Lots of green grass and chairs, spread across the park where you can relax and take in the natural beauty that has been so carefully cultivated.
There's also free guided tours that run daily at 10:30am. The garden is open from 7am till sunset.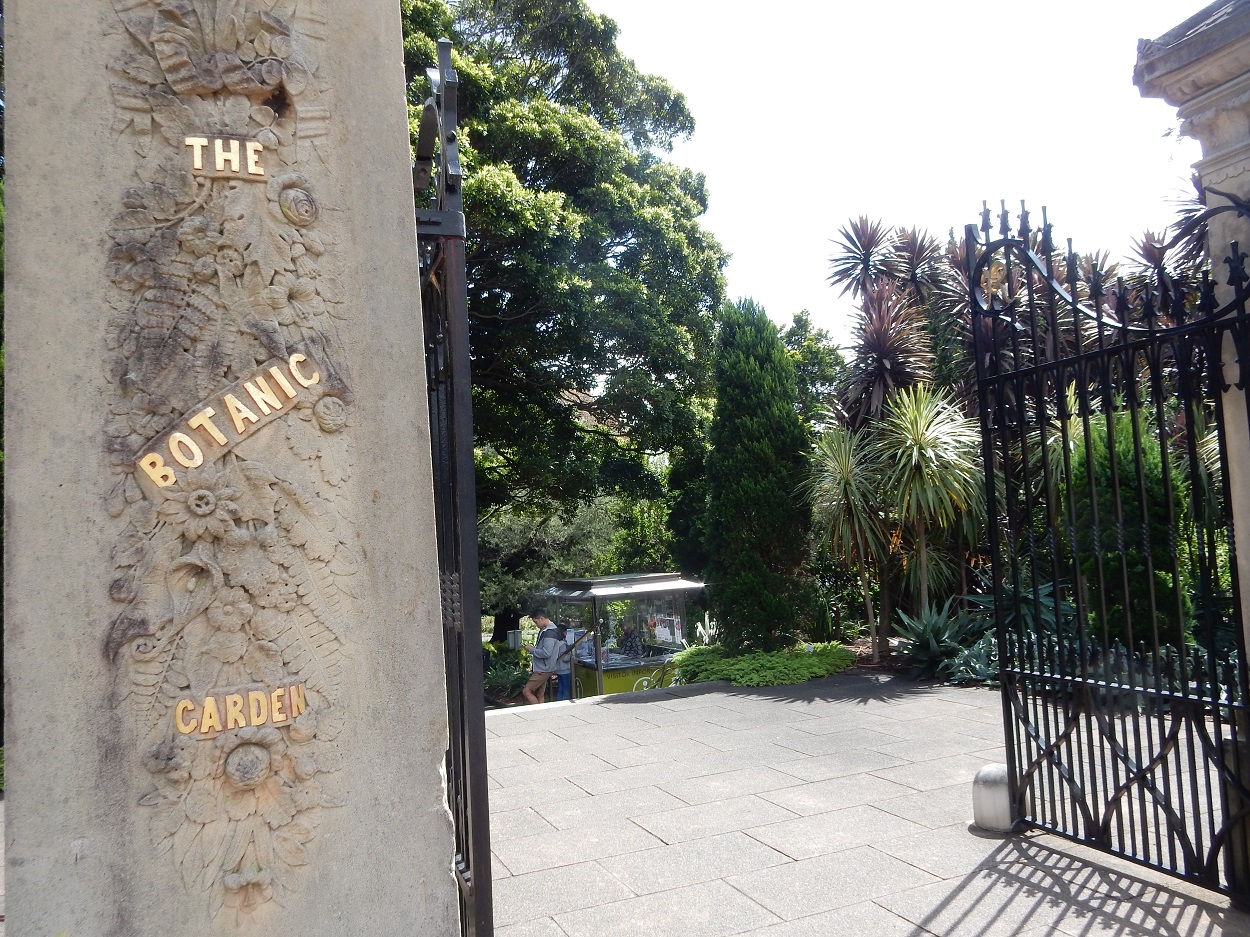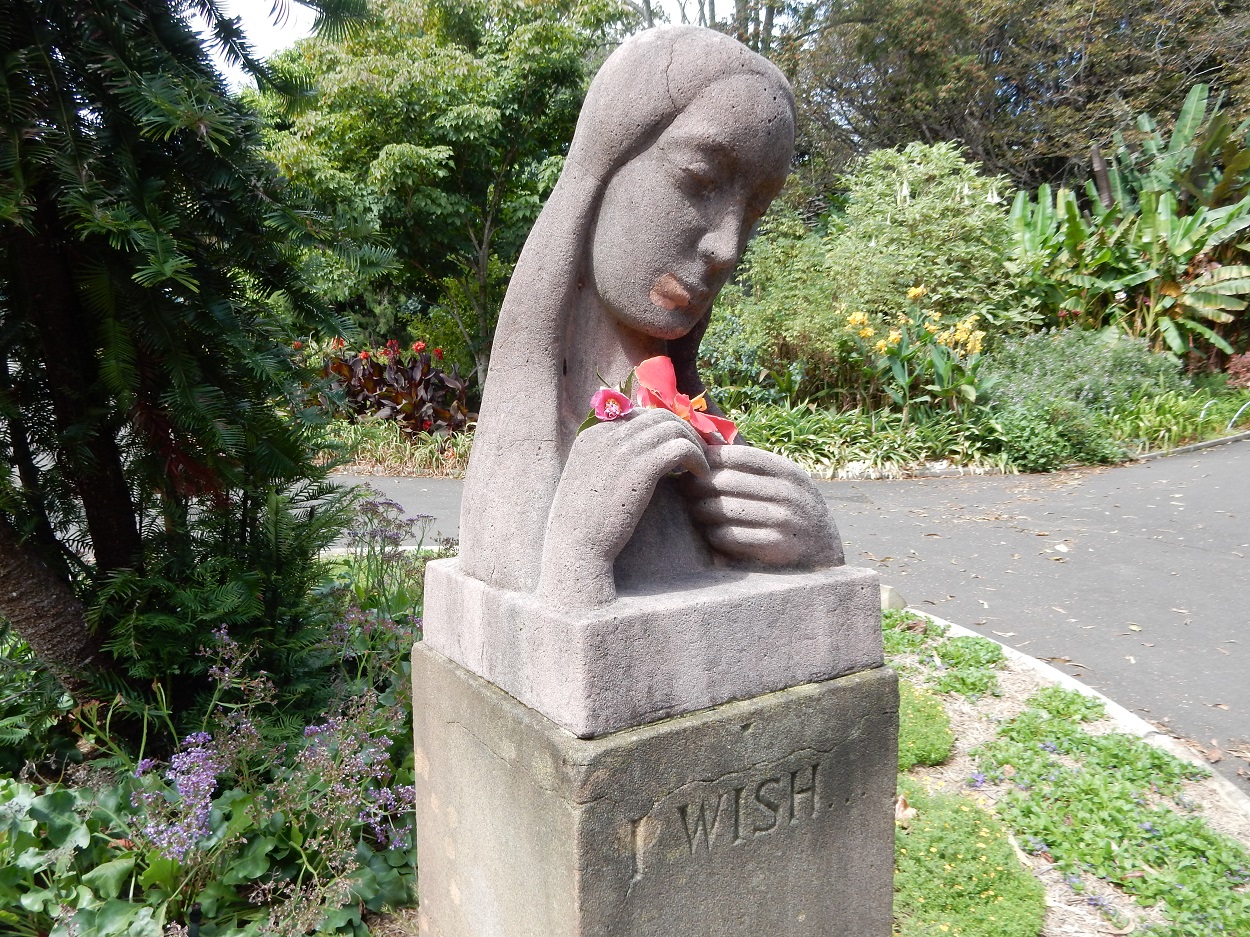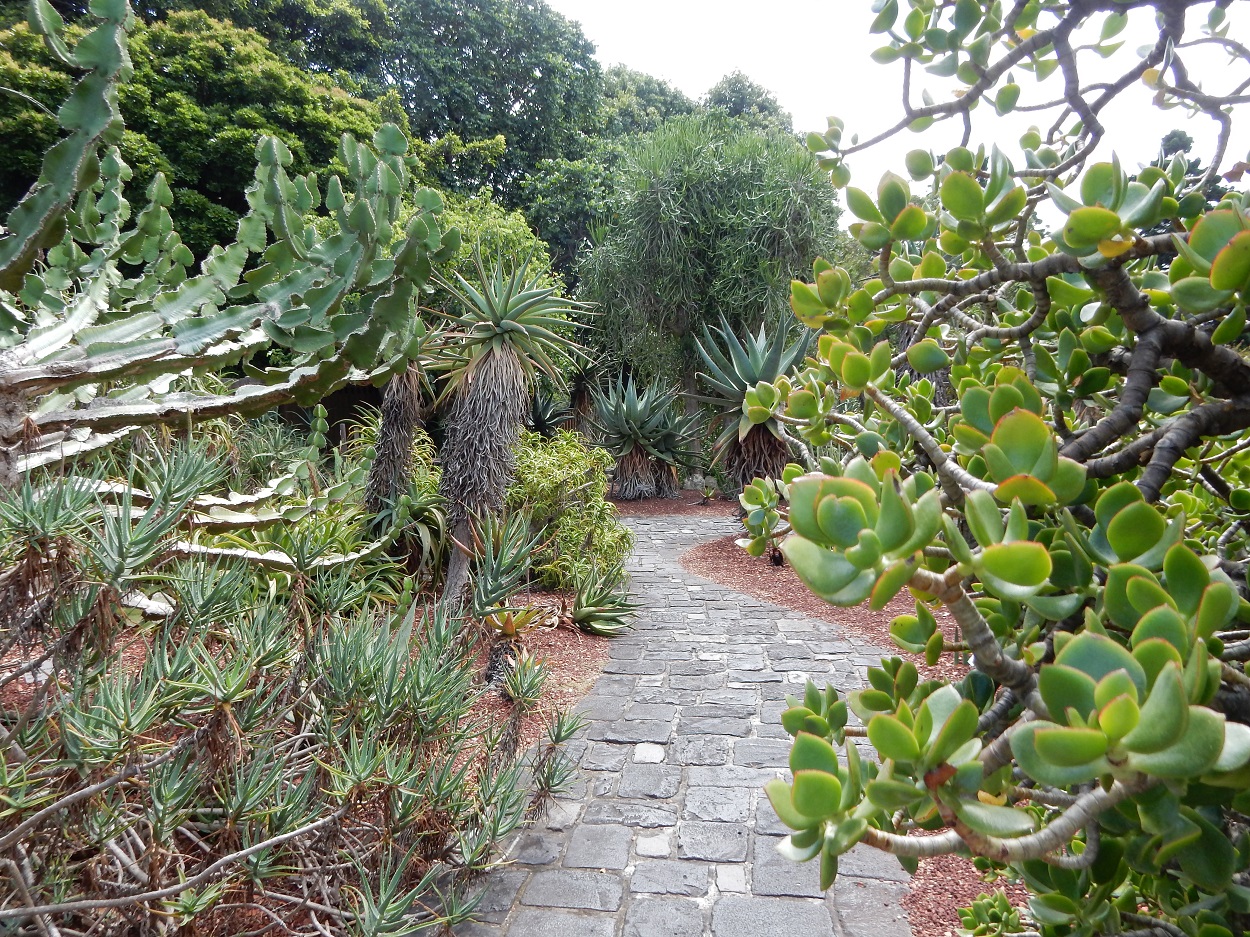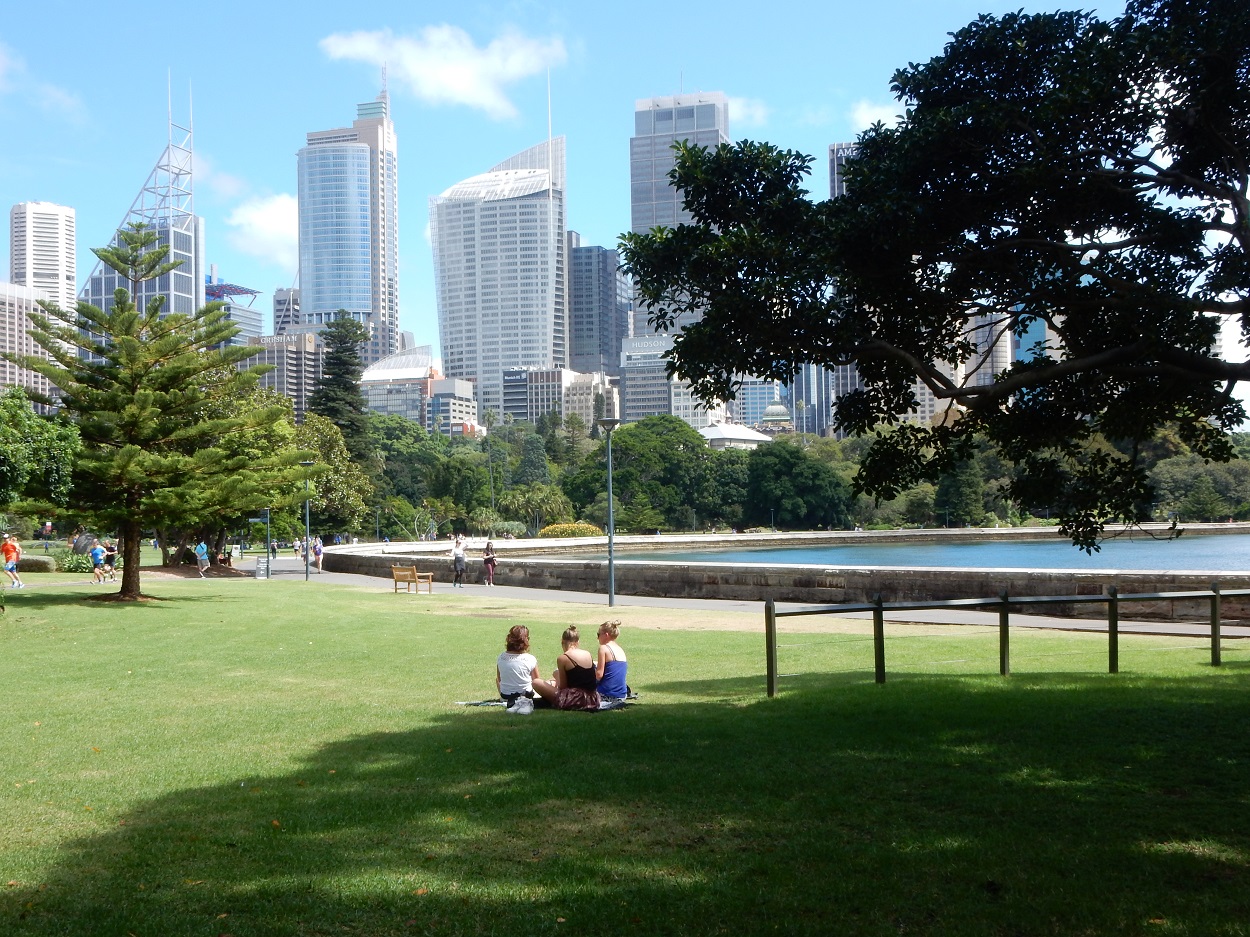 C. Government House
Commissioned in 1835 and completed 1845, the Government House has a 5 hectares garden and overlooks Farm Cove. This is an impressive building, designed in a romantic Gothic revival style and is decorated with oil portraits and coats of arms from its successive occupants. Tour the Government House to marvel at its stately rooms and collection of 19th century furniture. Once done return to the walkway along Farm Cove and the lower gardens.
D. Mrs Macquarie's Chair
Continue along the walkway and you'll naturally get to Mrs. Macquarie's Chair. This is a sandstone formation that was carved into the shape of chair for the Governor's wife (Elizabeth) in 1810. This is a hugely popular tourist destination for another reason, it has one of the best panoramic views of the Harbour and the Opera House.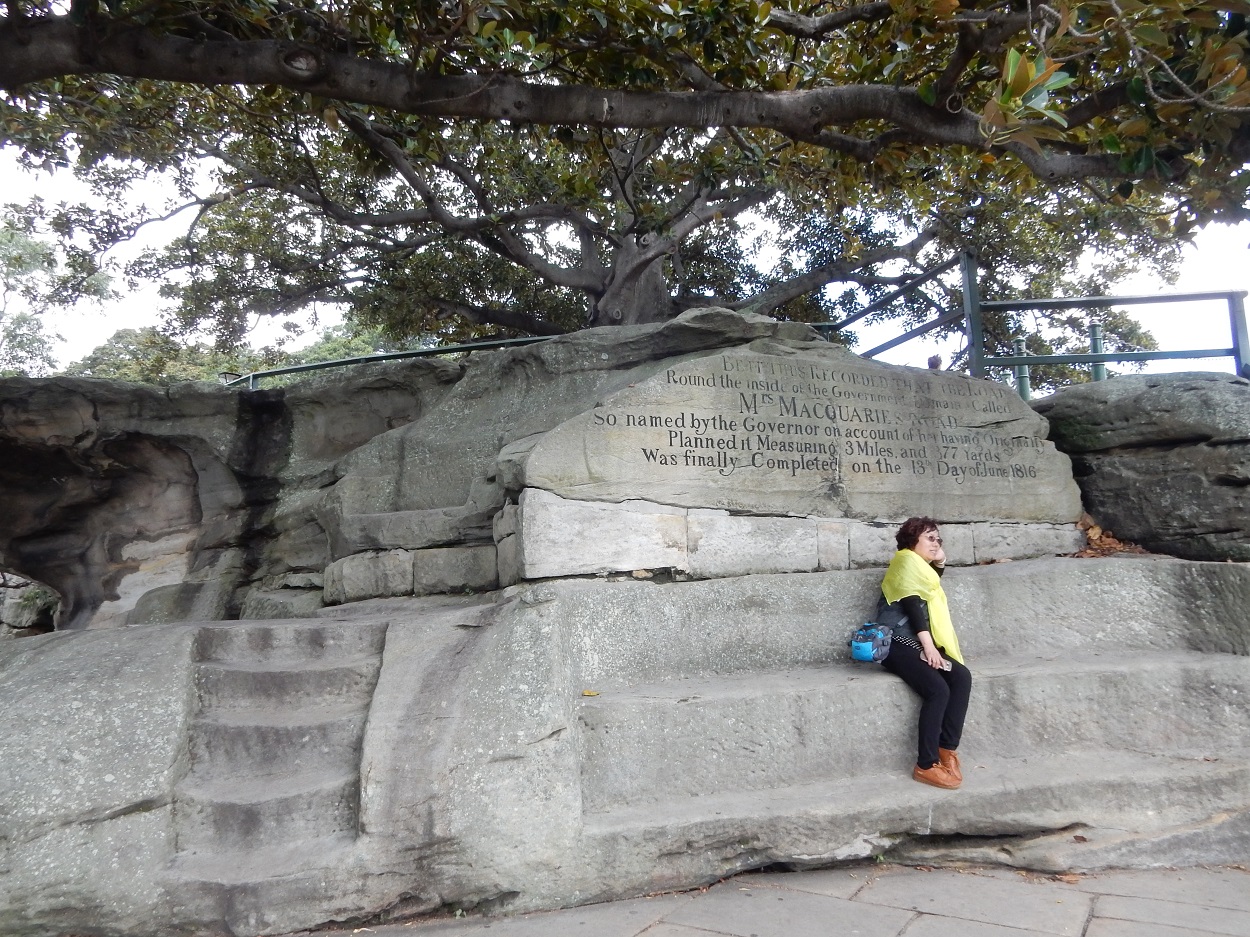 E. Art Gallery Of NSW
The next stop on this tour will expose you to one of the premiere cultural museums in Sydney. The Art Gallery Of New South Wales offers a large selection of pieces that cover Aboriginal, Australian, European, Asian and contemporary art.  All of this is housed in an expansive light filled space.
Best of all, you get this cultural experience for free. This museum is open to the general public at no cost.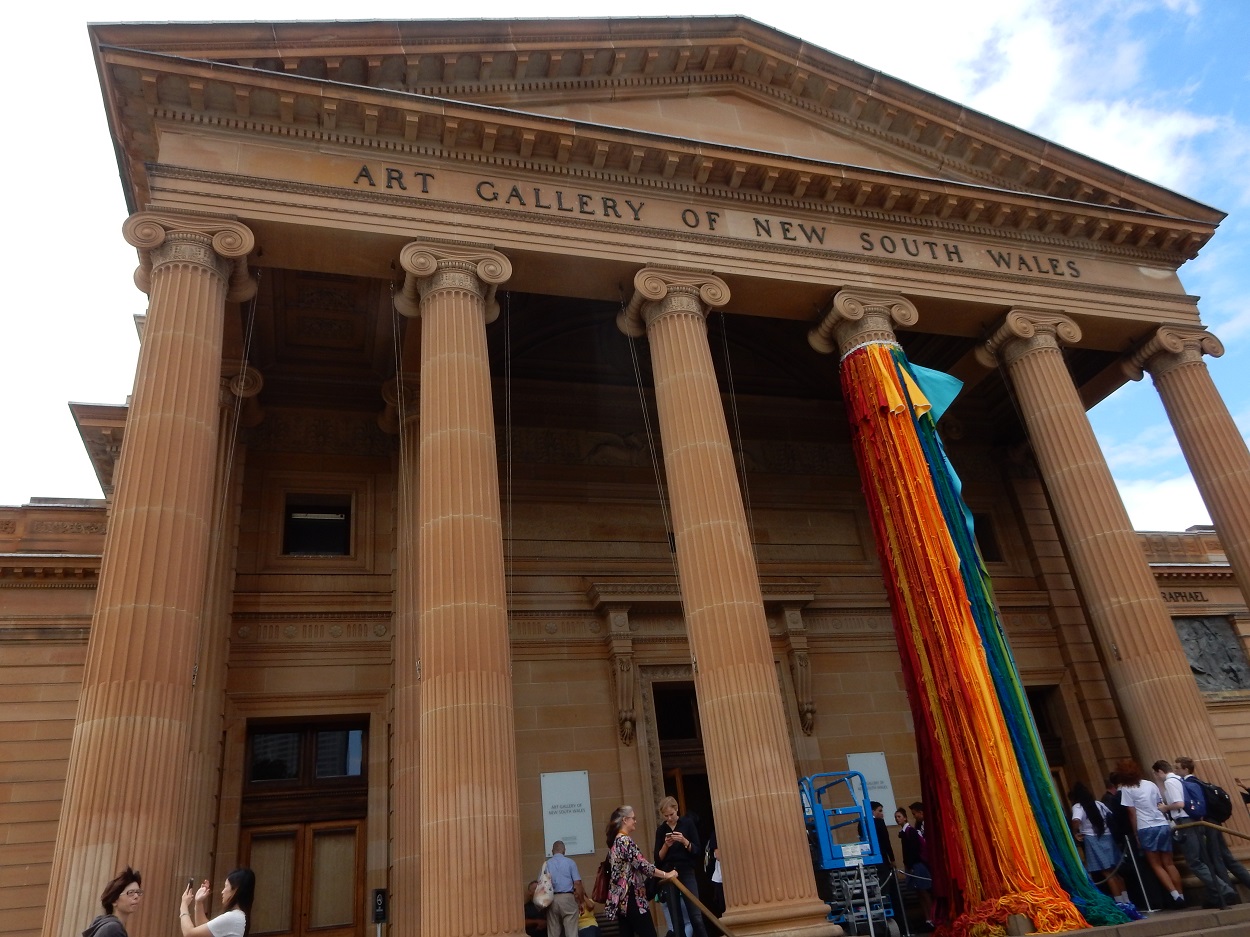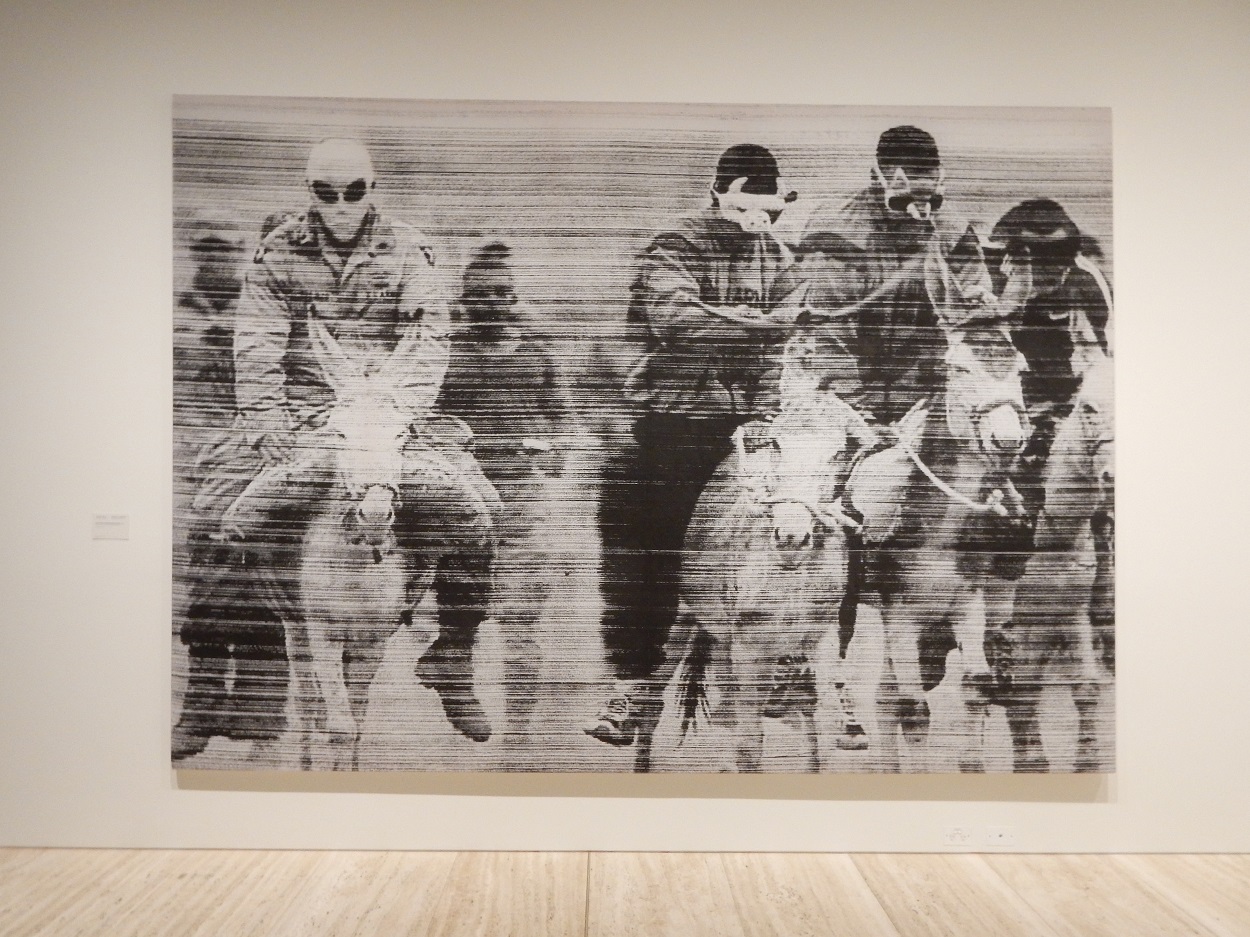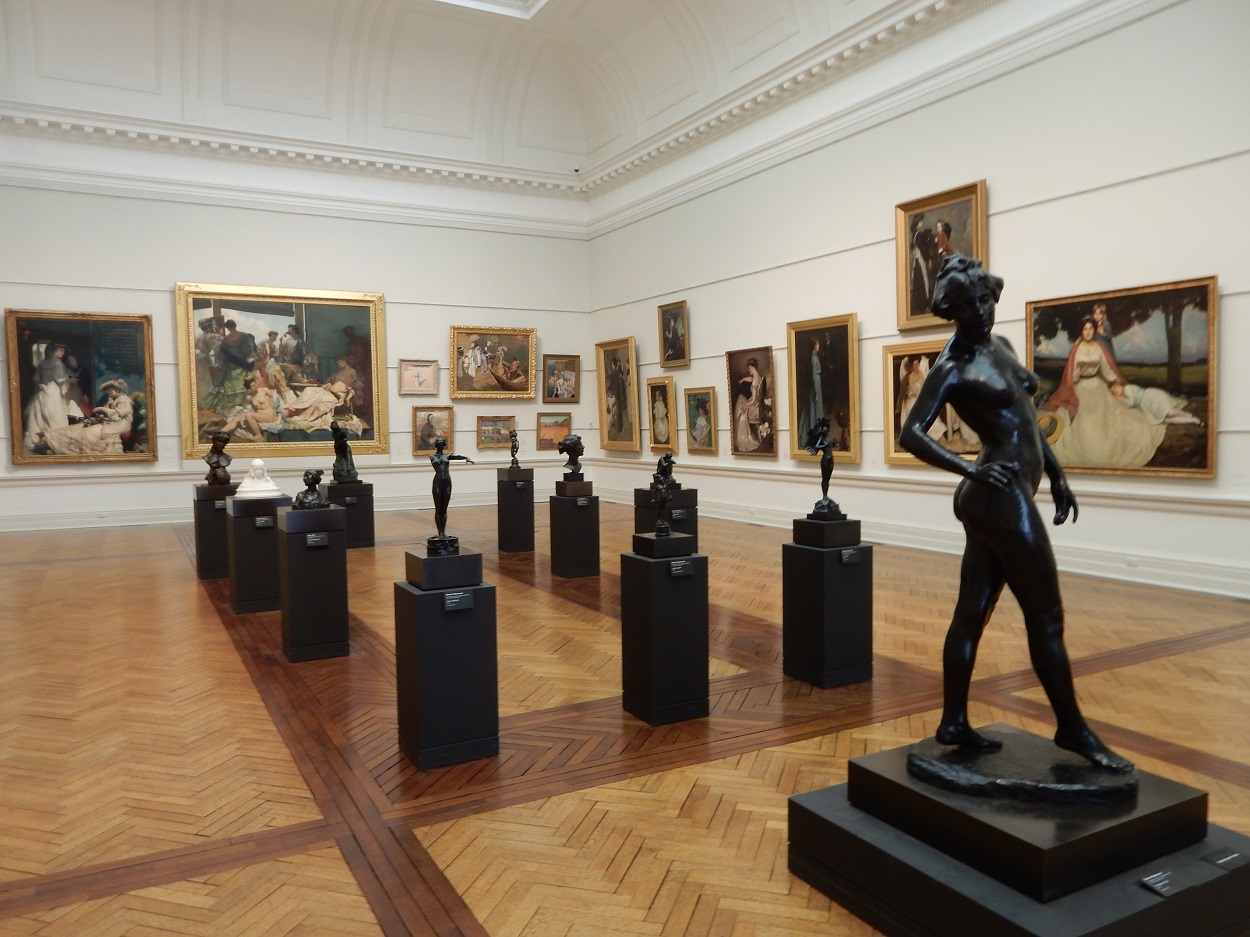 F. St. Mary's Cathedral
St. Mary's Cathedral is an English style Gothic church and the spiritual home of Sydney's Catholic community. This incredible church is as beautiful on the inside as it is on the outside. Walking into the church I was taken in by the high arched ceiling and the ornate stained glass windows that flooded the insides with warm colors. It's a space that invites you to sit and get closer to your spiritual side.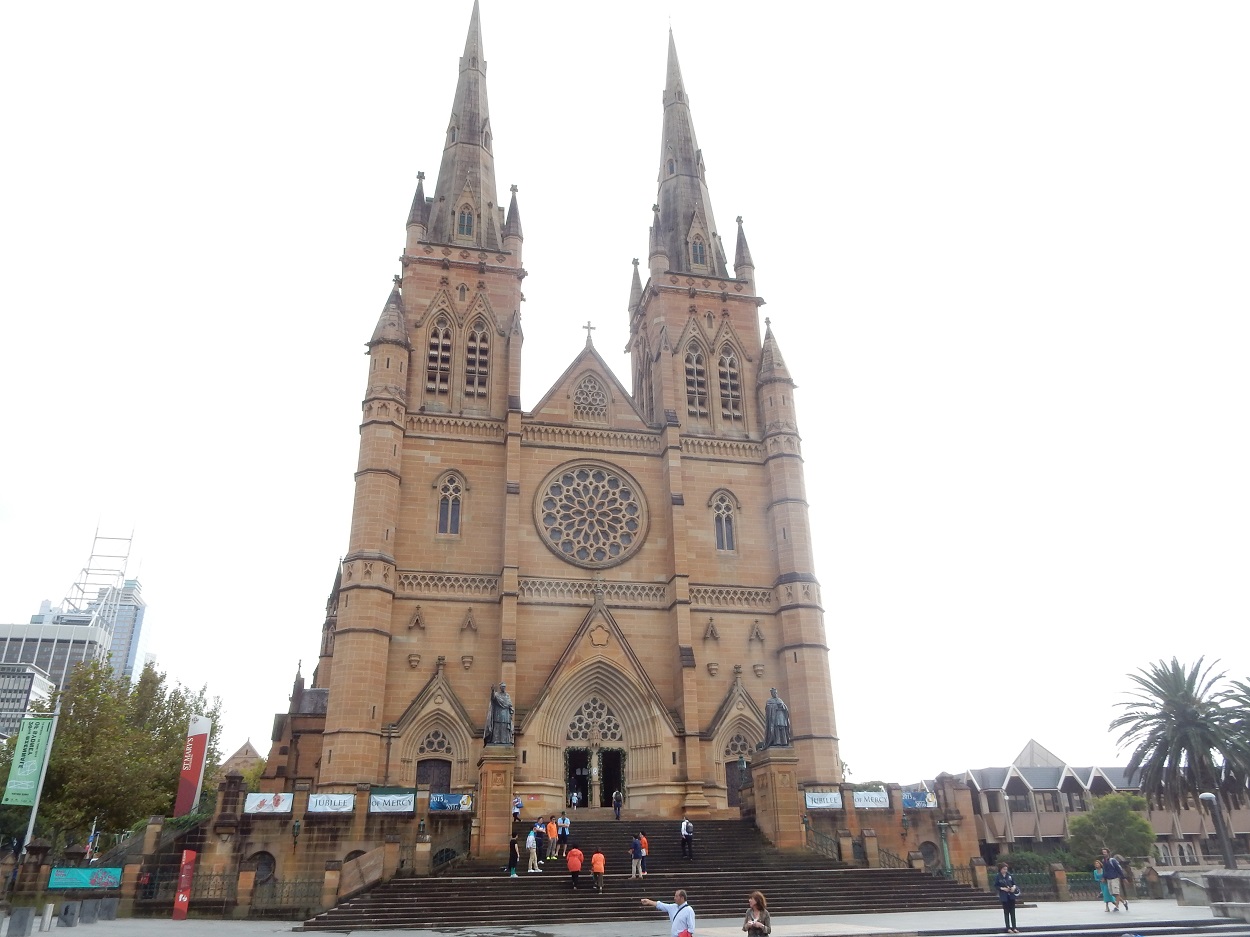 G. Australian Museum
The second cultural stop on this tour is the Australian Museum. Established in 1827, it's Australia's first museum and its exhibits cover natural history, minerals and gems and a Dinosaurs area (with 10 complete skeletons) which is sure to be a hit with the kids.
H. Hyde Park & ANZAC War Memorial
Declared a public space in 1810, the park became a venue for early colonial cricket matches, prize fights and horse races. The ANZAC War Memorial was built in 1934 and has a small museum that covers history related to wars Australia was involved in.
It houses postcards, rifles, helmets and blood stained equipment from its veterans.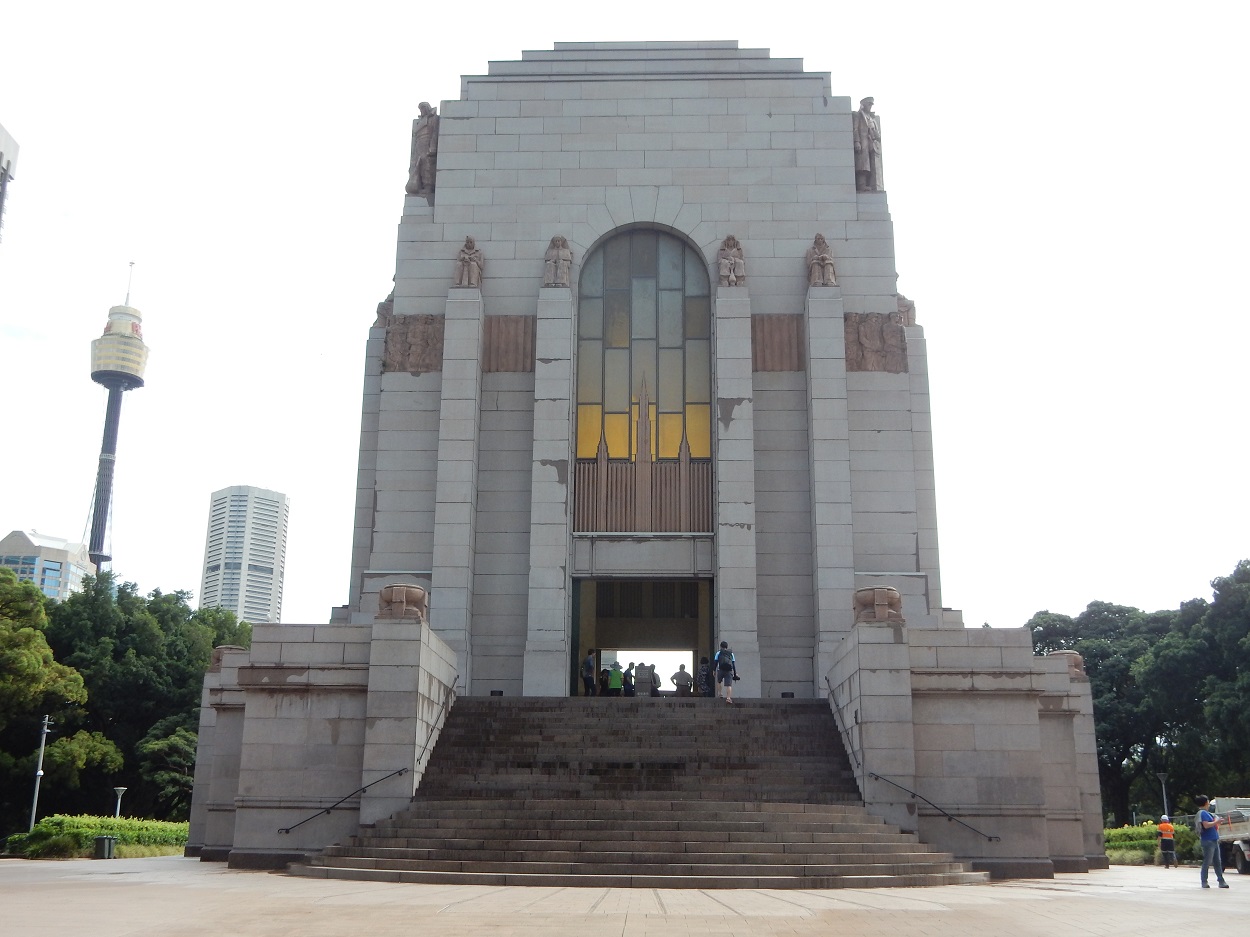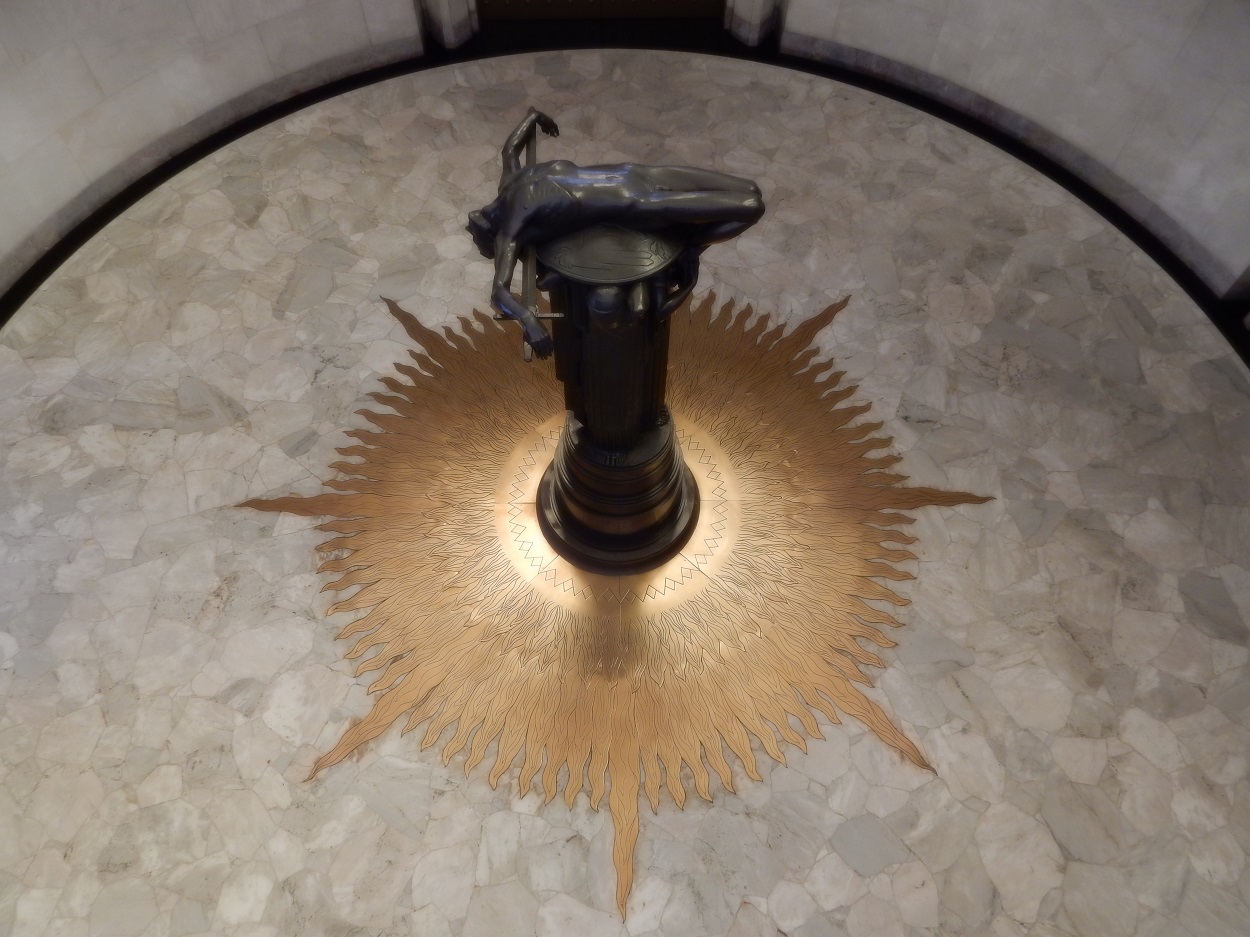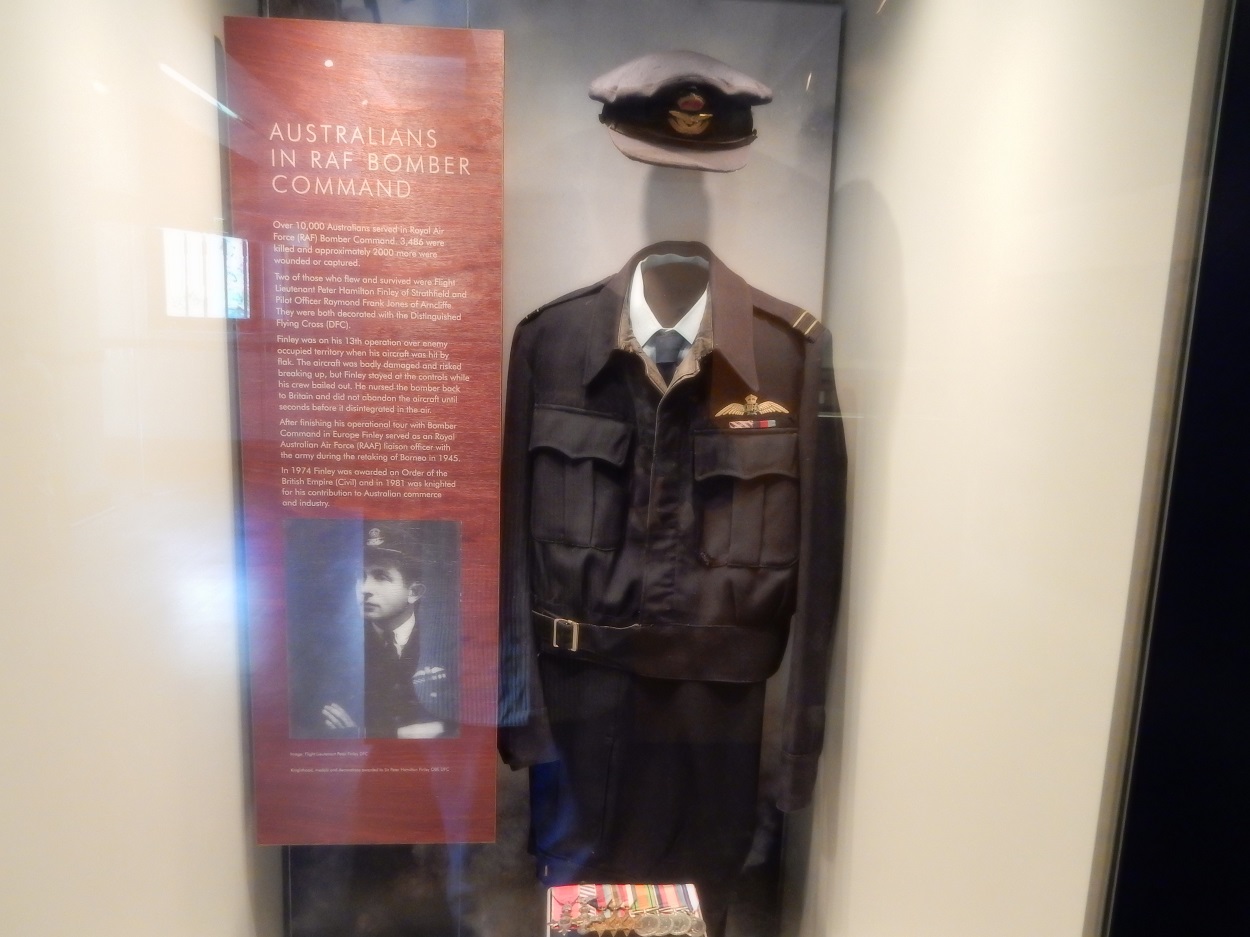 I. China Town
Sydney's Chinatown has been around since the 1920's and is Australia's largest Chinatown. It's open every day of the year and is filled with hundreds of stalls and is a great way to pass an afternoon. If you're hungry, this is a great place to grab a cheap bite to eat.
J. Darling Harbour
We wrap up the walking tour at Darling Harbour (entering in from IMAX Theatre direction). While it might feel like a tourist trap, Darling Harbour is an interesting spot to visit. It has a number of attractions including the National Maritime Museum, an aquarium, a Chinese garden of friendship, World's largest IMAX Screen, Madam Tussauds Wax Museum, a lot of bars and restaurants and more. Take your time exploring this area.
Once you're done you can take a ferry back to Circular Quary. It's a short ferry ride that'll give you a great views of the surrounding area and other attractions that you didn't get to visit today like Luna Park, North Sydney, and some of the near by islands.