The Joy Of Being A Bad Tourist
One of the things I struggle with as a "Professional" traveler, is the sense of responsibility to see and do everything in any place I visit. Being a type A personality, I manically run around cities checking places off lists so I feel like I've upheld my traveling duties. As a result, when I'm on the road and moving through countries quickly, I start to burnout. When I cross the point of no return, I'll hide in bed (usually in a fetal position) refusing to get up. It's like overeating, the sight of food makes you sick; with travel, one more beautiful sight and I'm ready to kill myself. This seriously needs to be marked as a medical condition.
Don't worry, this entry isn't about travel burnout. I'll leave that for another day. No, I want to talk about the joy of being an ignorant tourist. The one who'll go to an interesting city and not want to visit any of its historical sites, learn about its culture or mingle with its people. This tourist is only interested in being pampered in a spa and is happy being idle next to a pool. Screw everything else.
After spending 2 glorious days in Venice (and stalking Guy Fieri) my brother, his finance and I get on a ferry that's heading towards Rovinj (Croatia). On arrival, we disembark and immediately make a beeline from the port to the town center to look for a taxi. As we zip through this beautiful town, we're blissfully unaware of what surrounds us.
Rovinj is perched on the sea and its buildings, which hark to older times, have a worn charm to them. As the sun sets over the horizon, it coats the sky and surrounding landscape in a warm amber glow. Along the coastline fishing boats (tied to the pier) bob in the water, children play near the beach and fruit stalls fill an open-air market in the center of town. Standing high above the other buildings is a lovely church steeple. Below it, narrow winding streets are filled with shops and cafes that try their best to lure customers in.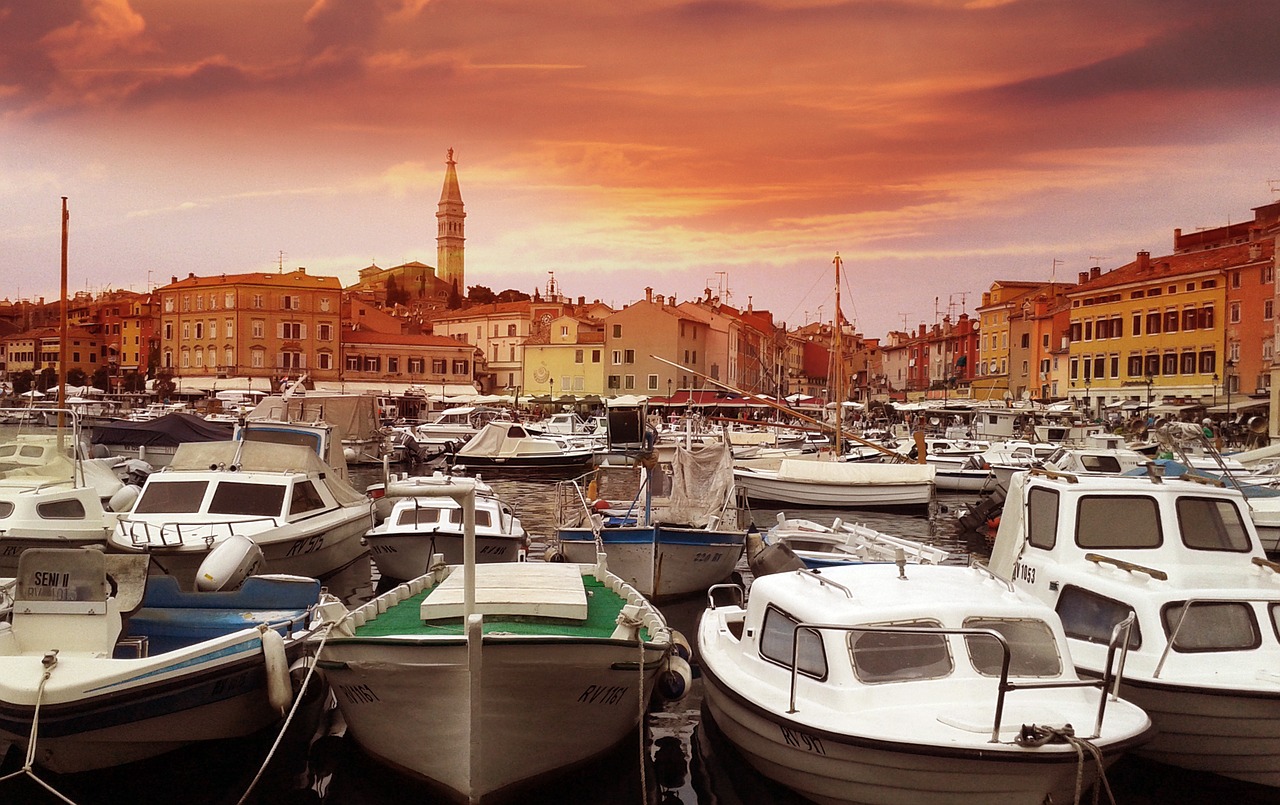 All of this is lost on us. We rush past this idyllic setting, oblivious to its charms. We're hunting for a bigger prize; a one night stay at the decadent design hotel "Lone". Finding a taxi we pile in, in an excited rush to get there. Arriving at the hotel we feel like we've stepped into nirvana. Its lobby is large and serene, its furnishings minimalist and the vibe elegant.
"Aaahhh ….. this is soooo chic" my brother's finance whispers. After checking into our respective rooms, we meet up later in the evening for dinner and to check out the grounds.
We're impressed by the size of the property. Its lawns are manicured and the pool (which overlooks a pebble beach) is stunning. As we turn the corner, we come across an alfresco bar with a really good band playing. We sit, order food and drinks and enjoy the entertainment.
No way around it. This has turned into a "Gucci" vacation. Very nice and very expensive. Our booking is only for one night, which is a blessing. One more night would've permanently ruined my travel budget. We took full advantage of all the services this hotel had to offer.  Just like my checklists for new cities, we made a checklist of all things to do at the hotel over the next 24 hours. We fully planned to uphold our visitor responsibilities and indulge in ALL of the hotel's services.
We got up early the next morning. I went down to my brother's room and was amazed to find that they had a Jacuzzi on their balcony. It blew me away and (I have to admit) I was a little jealous, as it looked really fun. We grabbed some breakfast and immediately went down to the pool and beach area. The water and sun were the perfect temperature. We dipped ourselves in the pool and then lounged under the warm sun. Once dry, we walked down to the beach and dove into the clear blue water. Then we laid out on the shore to dry off again. This was heaven.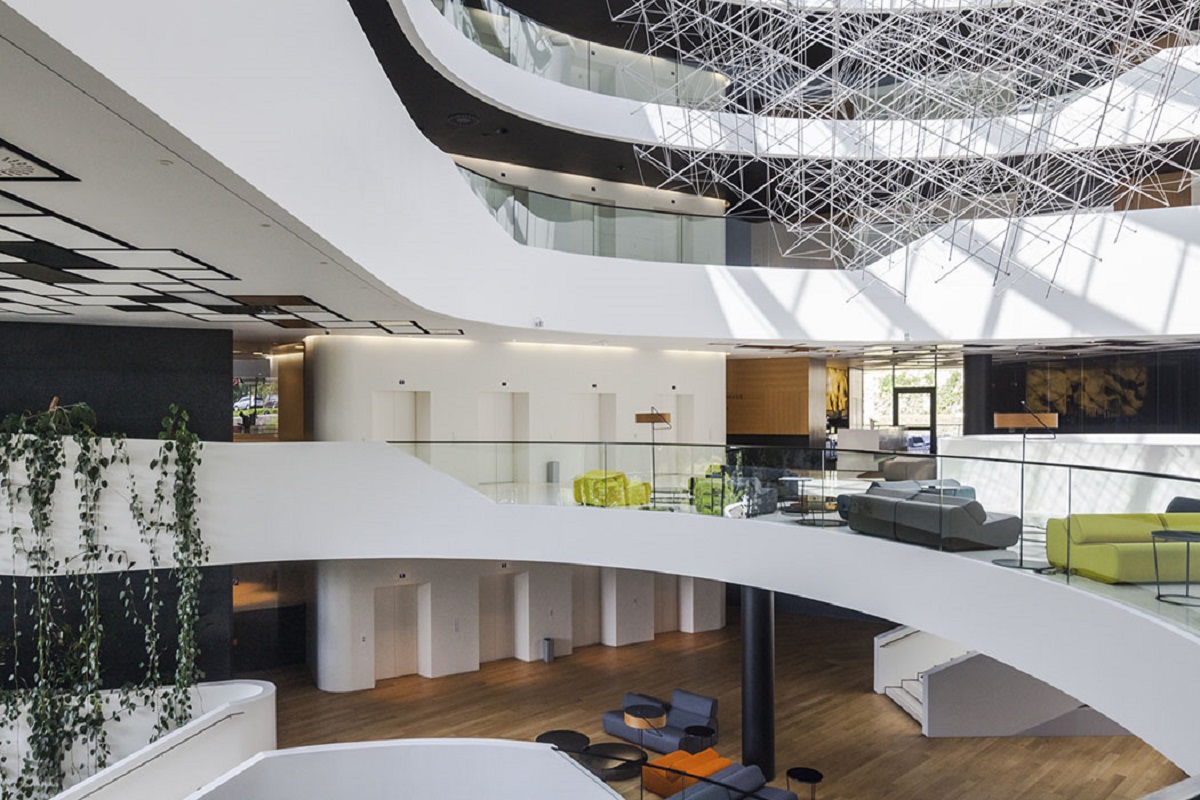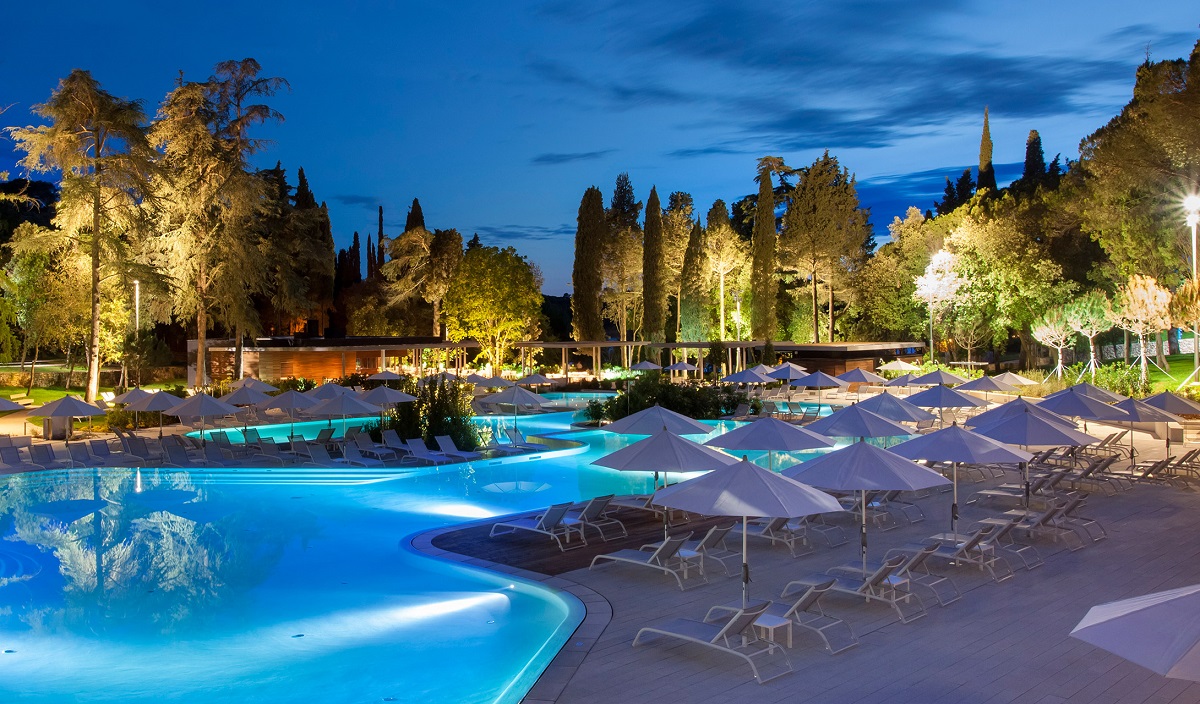 In the afternoon we moved into the spa area. We booked to get some massages and experienced some serious pampering. It moved me into a zen mindset. My aura after this day felt clear and clean like a brilliant diamond.
I hate to admit this. I feel guilty admitting this. But I loved it. I loved it more than any church, temple, monument or holy grounds I've visited or seen during my trips.
I didn't want to leave.   24 hours is too short a time to experience this kind of bliss.
Sadly, all good things come to an end. We'd rented a car to drive to another small town called Zadar. As we drove away I looked back longingly at the hotel. I'll never forget the magical day and night we spent there.
As we drove through Rovinj,  just like on the way in, we hardly notice it on the way out.
---
Here is video to give you a taste of Rovinj and the "Lone Hotel"
If you are interested in getting more information on the hotel here is a link to their website.