There's few places on this planet where the advertising fails to do the country justice. Prior to coming Switzerland, I'd seen the ads showing the stunning snow capped mountains, idyllic green meadows and awe inspiring waterfalls. Now that I've experienced them in person, I can say the ads lied.
Switzerland's nature is more beautiful, soul nourishing and humbling than any picture could hope to capture.
Writing a two week itinerary for any country is always tricky. It means you'll only get a taste of what a destination has to offer, and you won't see everything. In Switzerland's case, it's doubly tricky.
It has two primary tourist seasons, the winter for skiing and summer for hiking. My itinerary will focus on the summer and explores the big cities, outdoors and some of the smaller towns.
---
Zurich (3  days)
Zurich is Switzerland's largest city, and a great place to start your tour. I've allocated 3 days for this stop. 1 day to explore Zurich and 2 days for day trips.
Zurich's Main Attractions
Lake Zurich: This lake is a beautiful place to visit morning or evening time. It has a long promenade that extends for 3 kilometers. Across this walkway I found lots of spots to sit and enjoy the views. In the summer, the meadows are packed with people having picnics and lazing on the grass enjoying the sun and swimming in the lake.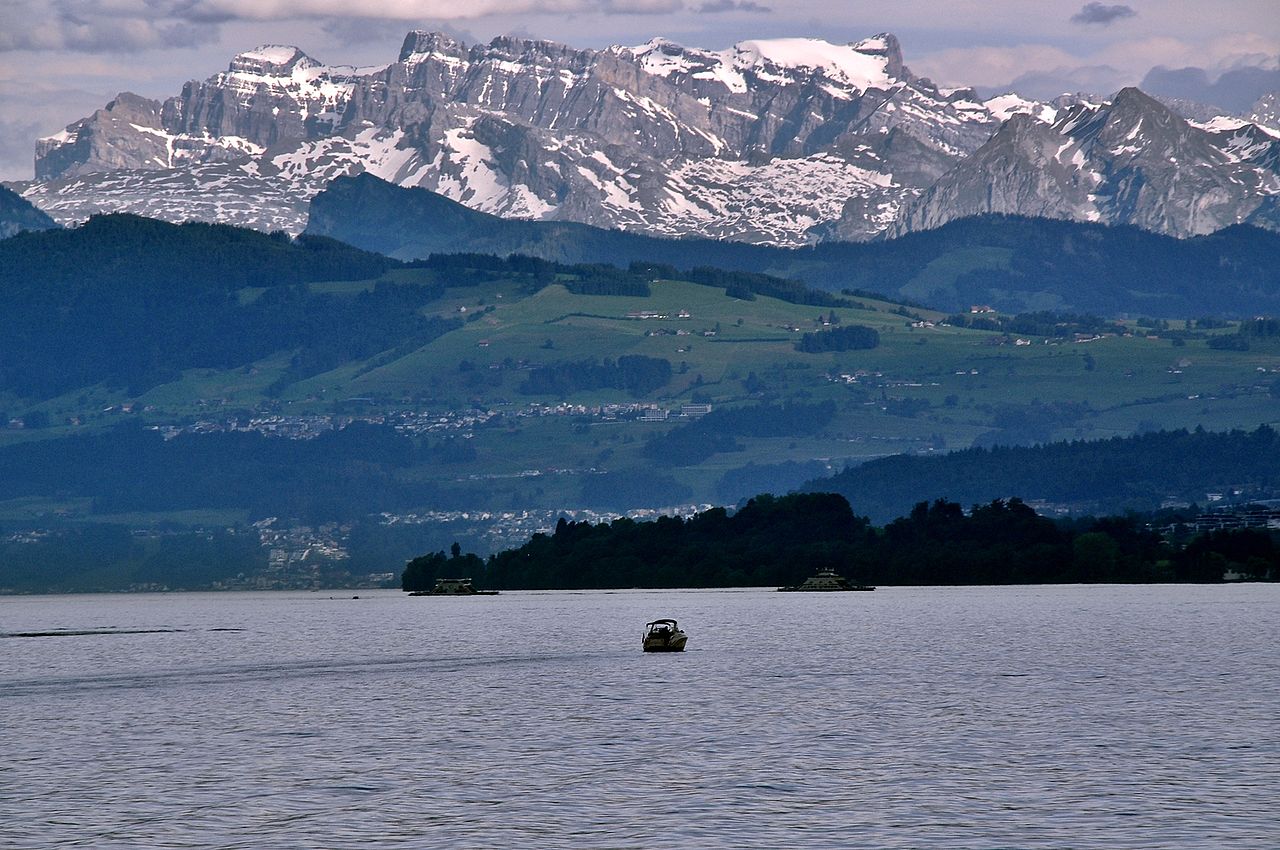 Old Town (Altstatd): Every European city I've visited seems to have wondrous and beautiful Altstatd.  Zurich is in a league of its own.
I was in heaven walking around exploring Zurich's Old Town. Ambling through the contorted narrow lanes, taking in the beautiful architecture that imbues this city with otherworldly charm. Some of the highlights include:
The double towers of the Grossmünster (Great Minister),
Peterskirche (Peter's Church), which has Europe's largest clock face, and
Fraumünster (Minister of Our Lady), which is known for its stained glass windows by Giacometti and Chagall.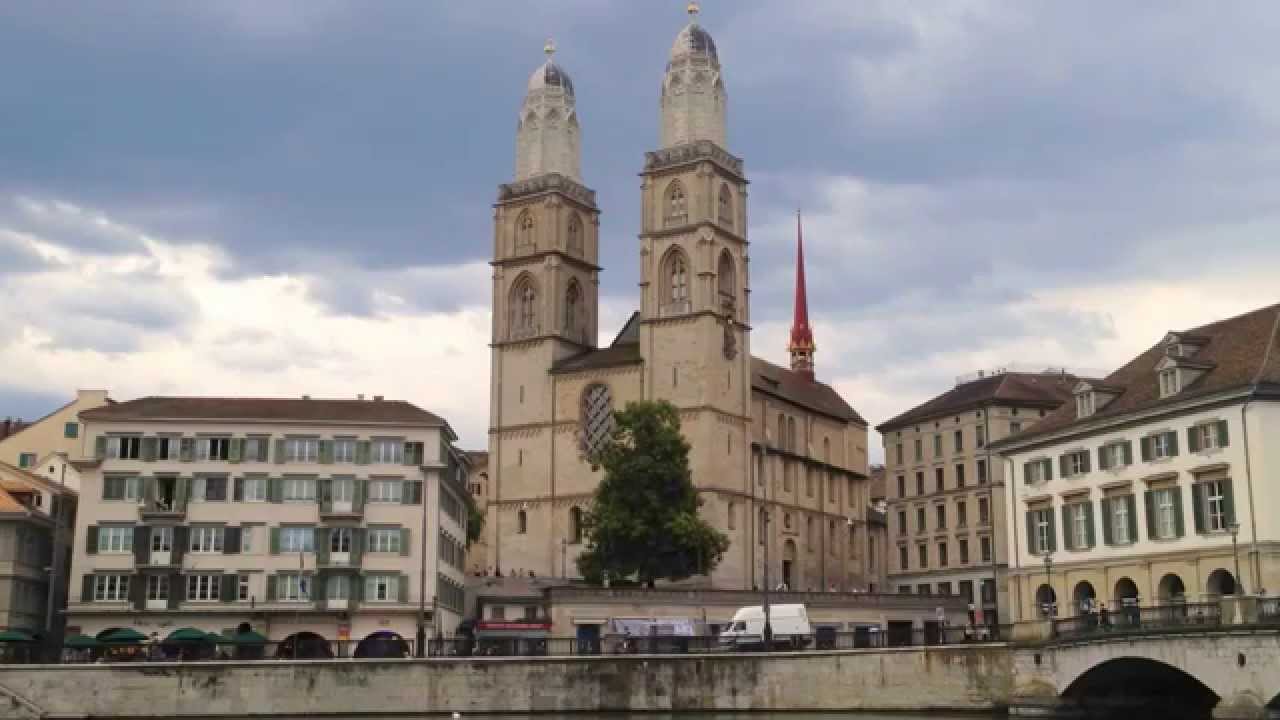 Window Shopping: There are lots of stores that line the streets of Old Town, making window shopping a joy. If you have aspirational tastes you can go down to Bahnhofstrasse which is well known for being one of the most exclusive and expensive shopping streets in the world.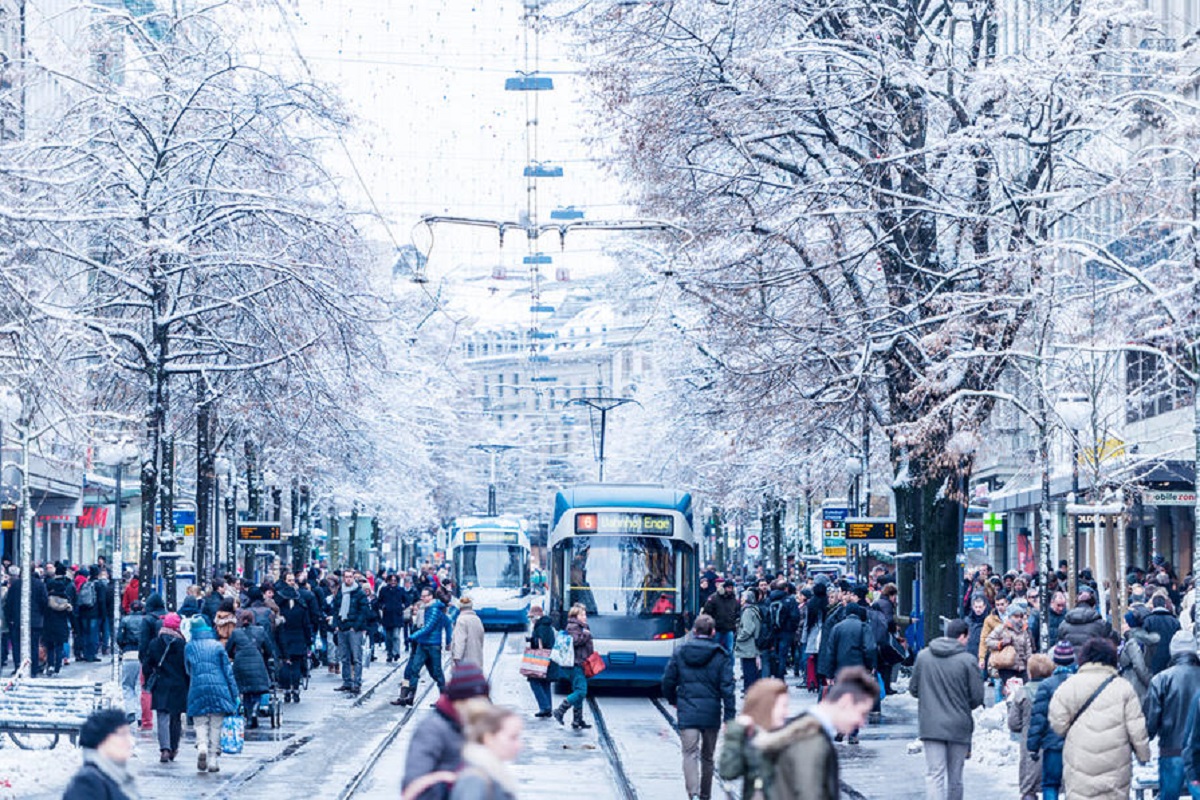 Popular Day Trips
Lucerne ( 40 – 50 minutes from Zurich)

A stunning city, whose crowning glory is Lake Lucerne. This town's idyllic beauty has lured travelers and settlers since the Roman times. Some of Lucerne's highlights include:

Chapel Bridge. Built in the 14th century, it's thought to be the oldest wooden bridge in Europe.
Musegg Wall. Three of its towers can be climbed for a panoramic views of Lucerne.
Mount Pilatus. Whose imposing peak overlooks Lucerne.

Engelberg  & Mount Titlis (2 hours from Zurich):

The train ride to Engleberg and Mt. Titlis is scenic, with great views of Lucerne and its lake shoreline.
Engelberg is a resort town located under the north face of Mt Titlus. Once you're done exploring Engelburg, take a revolving cable car up Mount Titlis. You'll get spectacular Alpine views.

St. Gallen & Lake Constance (1 hour from Zurich):

St Gallen (a larger eastern city) has a nice Altstatd, whose center has been converted into a pedestrian zone. It's narrow cobblestone lanes, spacious squares, and lively sidewalk cafes are great to explore.
20 minutes from St Gallen is the stunning Lake Constance.

Appenzell (2 hours from Zurich):

This excursion is a great option to enjoy beautiful landscapes, quaint village surroundings, Swiss cheese and some walking trails.
---
JungFrau Region (5 days)
The Bernese Oberland is a popular destination whose highlight is the Jungfrau region. This is a premiere hiking area and it's my favorite place in Switzerland.  I've allocated 5 days to exploring this region, but if hiking and nature walking isn't your thing then you can limit your time to  2-3 days. 
Where To Base Yourself
After staying in an alpine village, I see no justification to base yourself in Interlaken. Yes it's  a beautiful town offering more conveniences, it just doesn't compare to the wonder of staying in the mountains surrounded by stunning nature. Interlaken (to me) can be covered in a daytrip. I recommend you consider Lauterbrunnen, Grindelwald or (my favorite) Wegen for your visit to JungFrau.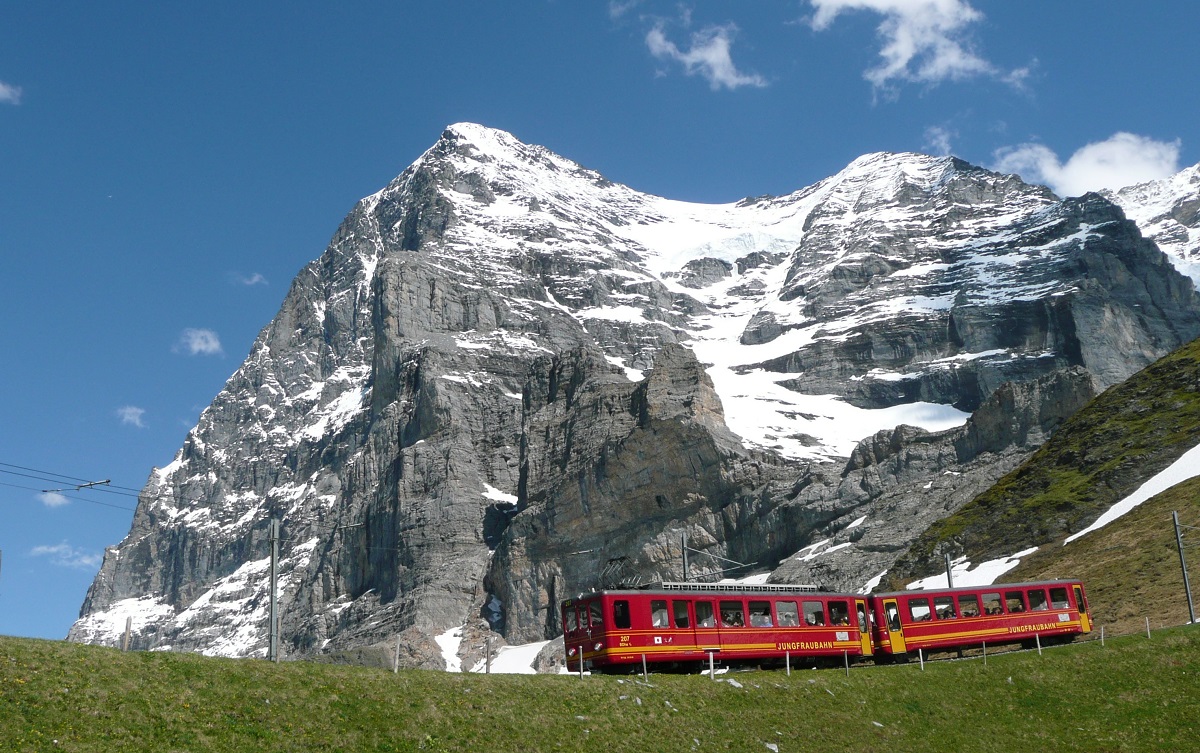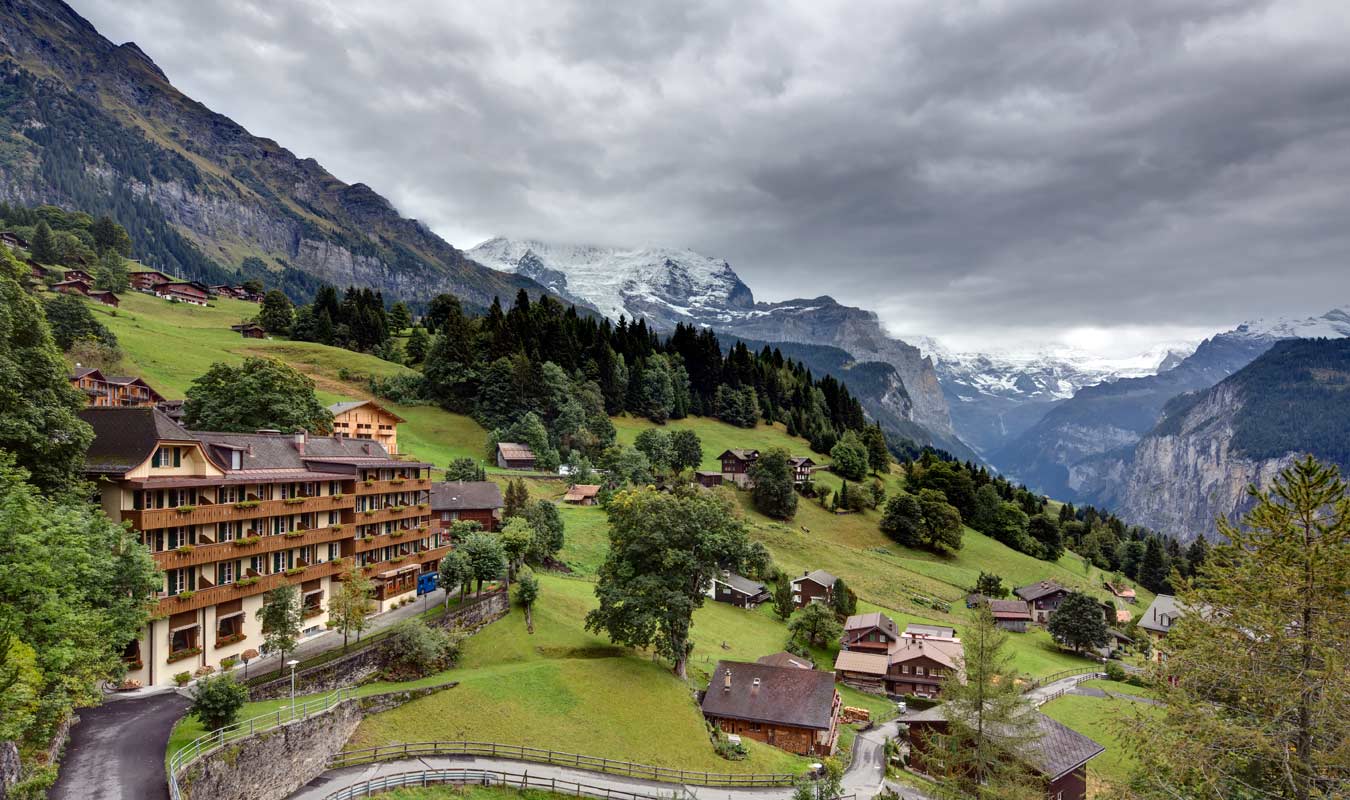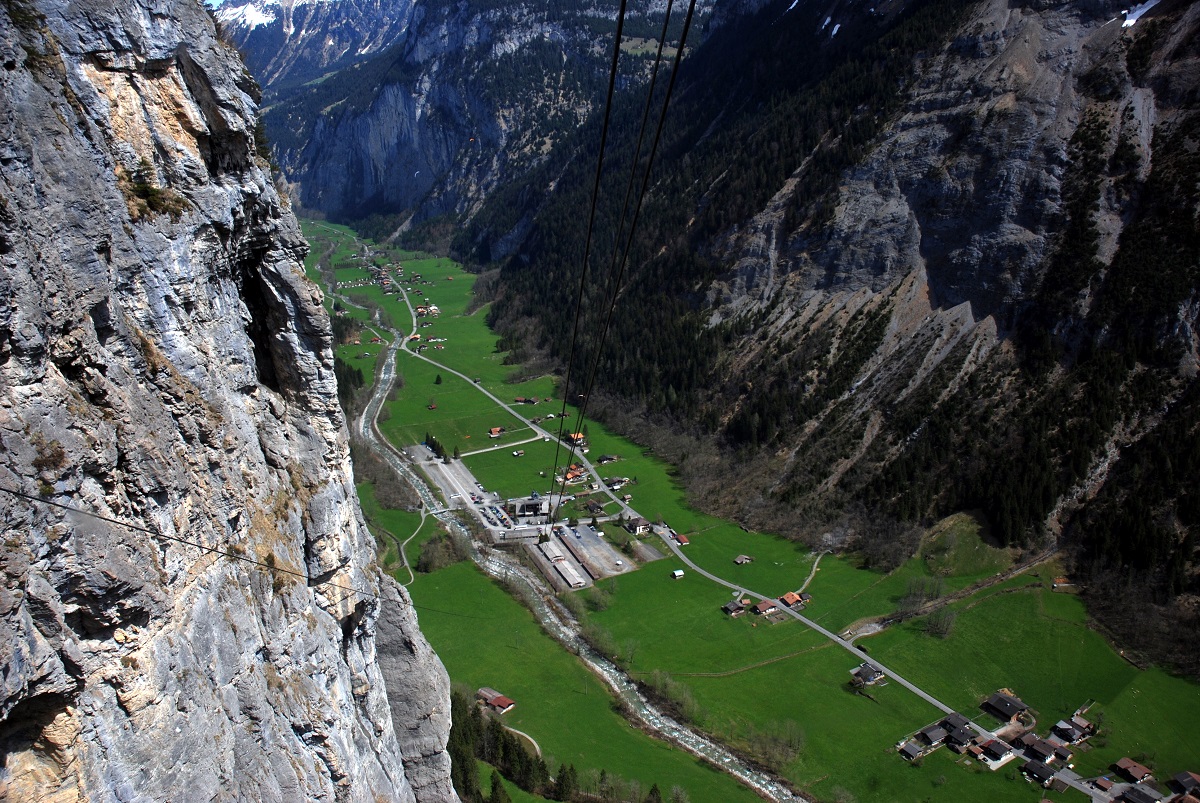 JungFrau Attractions
Hiking and Nature Walking:  The primary attraction of Jungfrau are its many hiking trails. They range for easy walks that everyone in the family can do, to tough strenuous hikes that only experts should try. Here are links listing hiking trails and level expertise required for each hike:

I would like to highlight a walk I took through Lauterbrunnen Valley to Zweilutschinen. This is a very easy hike that everyone in the family can do ( even your 80 year old grandfather with the bad hips and knees). It's a beautiful hike that took my breathe away.
Jungfraujoch: Besides hiking, the other main attraction is Jungfraujoch. It's Europe's highest train station. From this location you can see the Eiger and Jungfrau mountain peaks. It's a fun excursion and totally worth the expense. I should warn you, the visibility is impacted by the weather. So check the weather report prior to using your tickets. Also make sure that you dress appropriately. Even though I went in June it was snowy and cold.
---
Zermatt ( 1 days)
3 hours from Interlaken (Bernese Oberland) is Zermatt. This touristic town lies on the foot of the famous Matterhorn mountain. 
This is the shortest stop on the itinerary. When you arrive into Zermatt, take the mountain train up to the Matterhorn (via the Gornergrat Bahn). Enjoy the views from the top of the mountain and the surrounding area that includes both the Matterhorn and the Gorner Glacier.
On the way down you, there are some hiking routes that you can incorporate to properly enjoy the stunning nature. Riffelsee is a glacial lake with a perfect reflection of the Matterhorn peak. Other attractions on the way down include a gondola ride across Furi and a a cable car ride to Klien Matterhorn with great views of Matterhorn Glacier Paradise.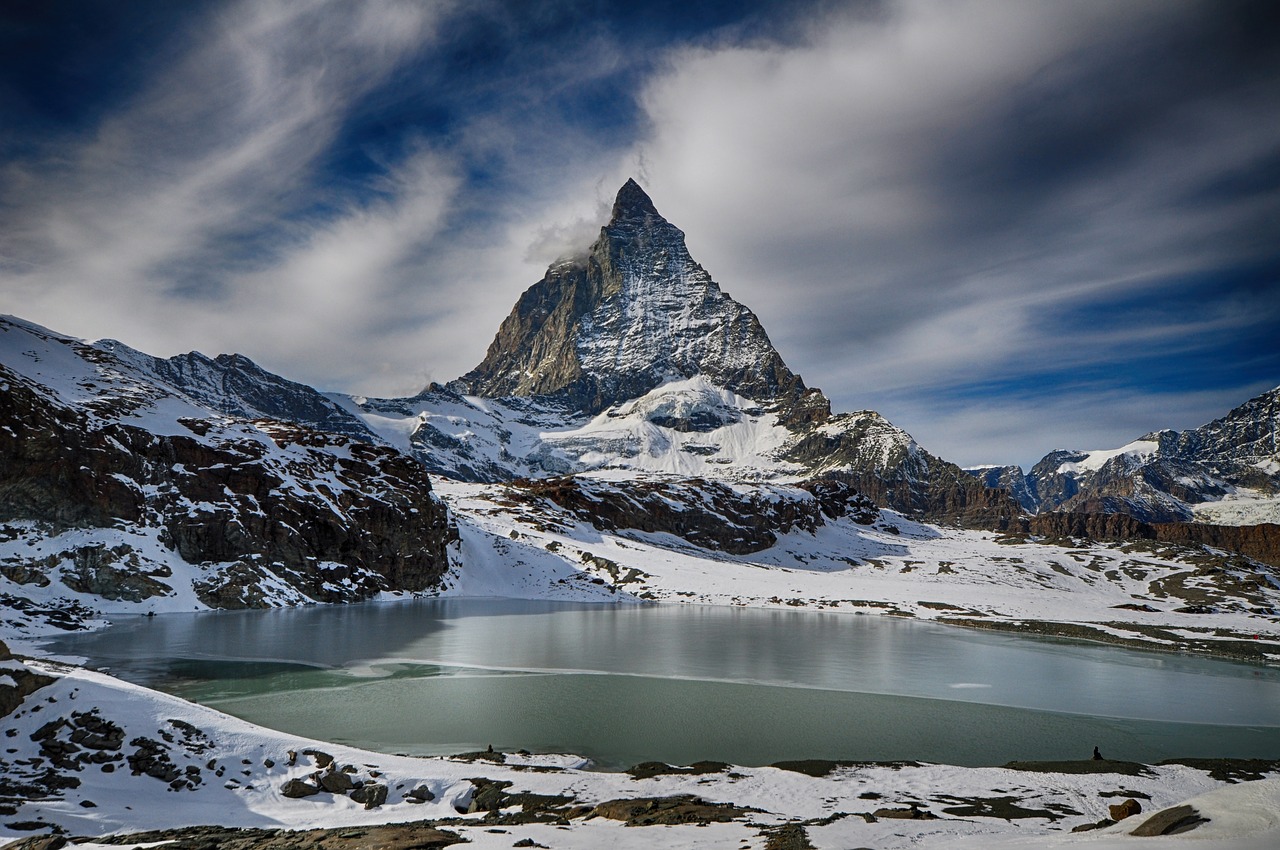 ---
Geneva (4 days)
Geneva is Switzerland's second largest city. Its a 4 hour train ride from Zermatt. For this itinerary I will be using it primarily as a base for some day trip options. 
Geneva is a pretty city that's surrounded by the Alps and Jura mountains and has dramatic views of Mont Blanc. Depending on your energy level, you can spend you're last couple of days decompressing here or daytripping to surrounding towns.
Geneva's Main Attractions
Old Town (Altstatd): Just like Zurich, Geneva has a beautiful old town, which is clustered on a hill around Cathedrale Saint Pierre and the pedestrian Place Du Bourg de Four. Its nice place to spend an afternoon checking out the boutiques, cafes and restaurants.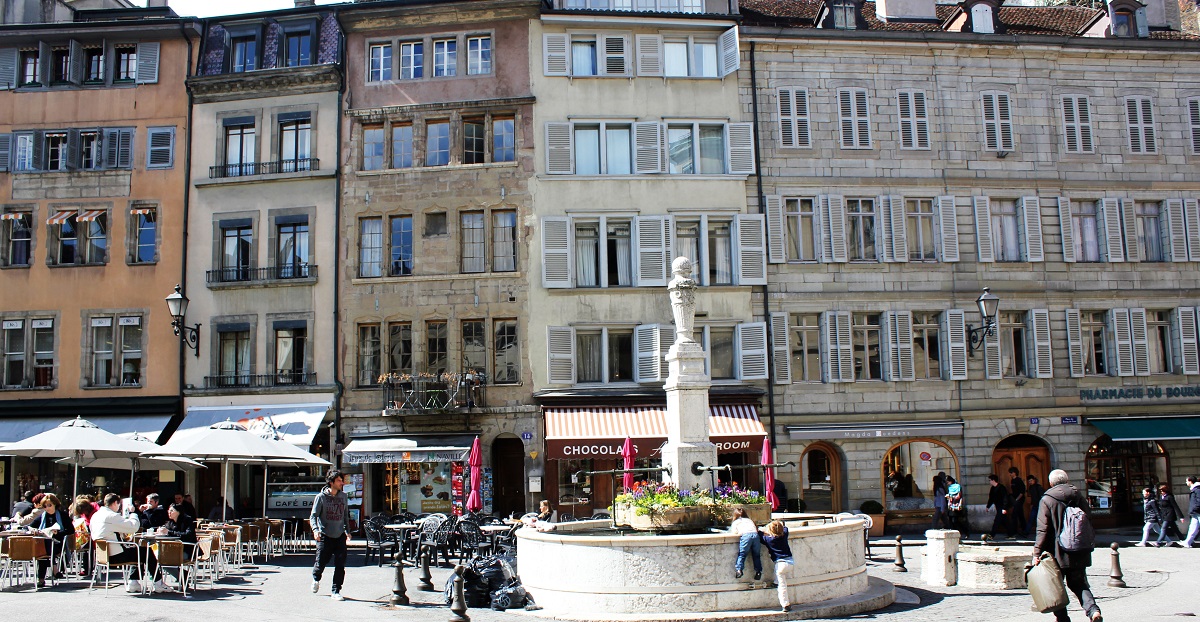 Lake Geneva: It seems like there's a law that every city must have its own spectacular lake. Lake Geneva doesn't disappoint. It's one of the most scenic and serene places I've seen. A lot goes on around the lake during the summer season, from water sports to pop up restaurants to local performances. Also not to be missed, is Jet D'Eau – a massive water fountain on the lake.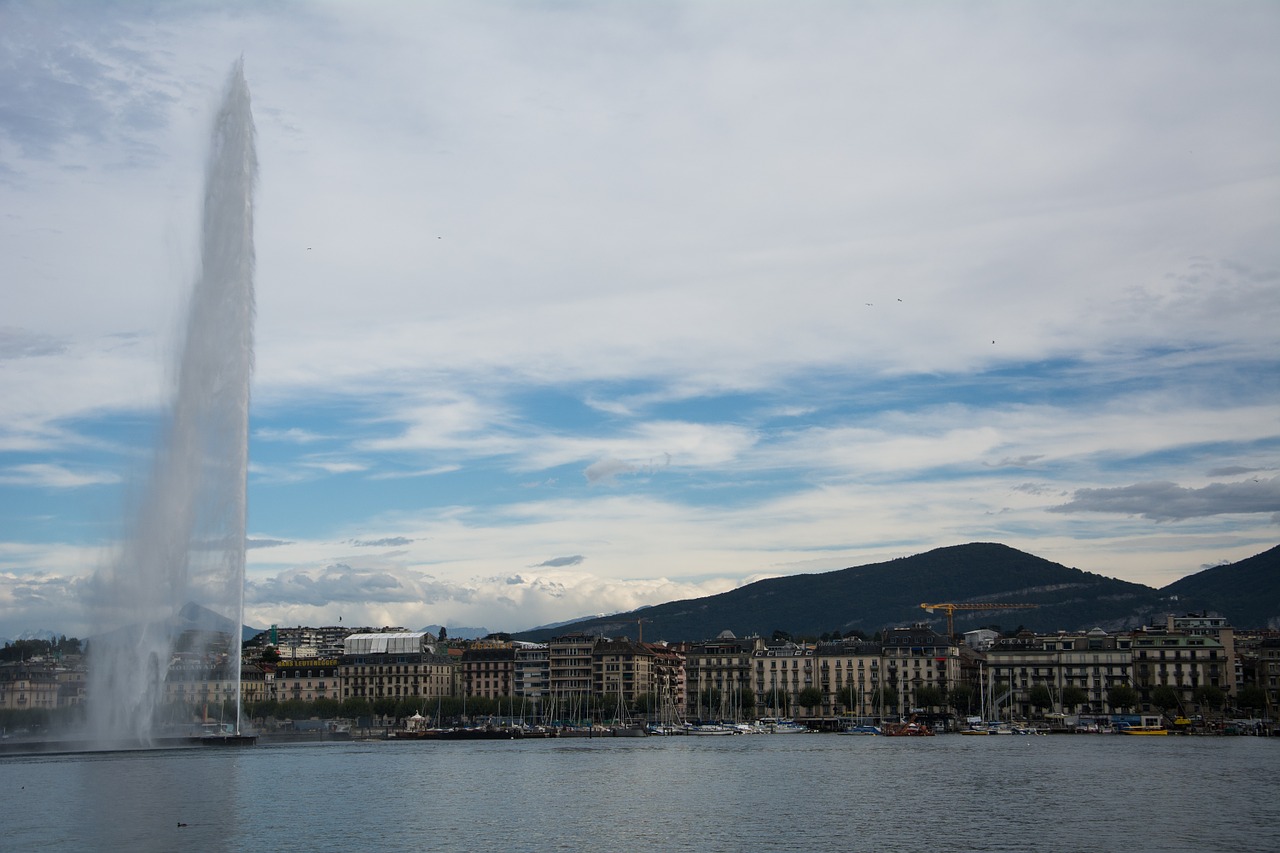 Cathedral Saint Pierre: While described as austere, this cathedral is very beautiful. Its architecture is impressive, and the perfectly preserved late medieval choir stalls are magnificent with their elaborate wood carvings.
Popular Day Trips
Gruyeres (2 hours from Geneva): A beautiful walled medieval town with cobbled streets that sits on the base of the pre-Alps. There are plenty tour options to see how cheese and chocolate are made.
Lausanne (50 minutes from Geneva): A very popular tourist destination, it's the second largest city on Geneva Lake. Very pretty and (unlike Geneva) has more of the "Swiss" feel. The old town is dominated by the cathedral, which is regarded as Switzerland's most impressive piece of early Gothic architecture. Also, 15 minutes from Lausanne is Vevey which is another incredible town that's worth a visit.
Montreux (1 hour from Geneva): This is a popular town that's perched on Geneva Lake. It's famous for Chillon Castle, it has a beautiful lakefront promenade and stunning views of the French Alps and Mount Blanc.
Bern (2 hours from Geneva): The capital of Switzerland, this is a must visit destination. Bern's Old Town is recognized as UNESCO Heritage site and boasts interesting architecture. Bern also has one of Europe's longest covered shopping promenades called the "Lauben".