Plan The Perfect Croatian Holiday
Hike Through National Parks ( 2  days)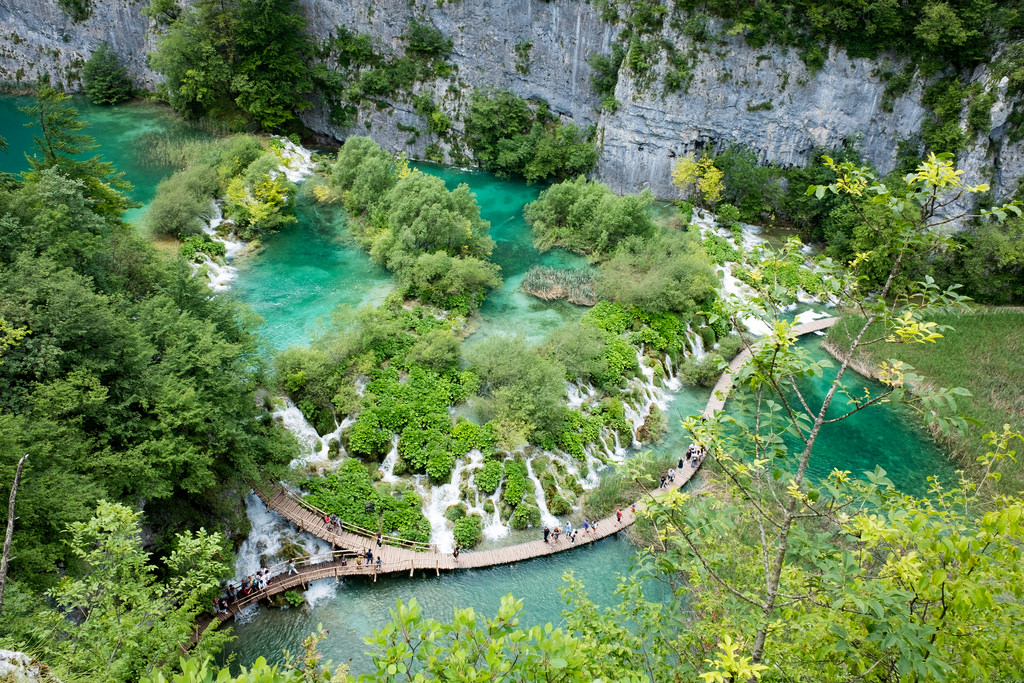 After Bol, grab a ferry to Split (check the following link for ferry information). If you wish you can spend a couple of hours exploring Split before taking a bus (or car) to Zadar.
This is a sleepy quaint town that we passed through while traveling through Croatia. Its biggest attraction is the "Sea Organ", which is an experimental musical instrument. It plays music by way of sea waves and tubes located underneath a set of large marble steps.
Zadar's true attraction is its location. It's centrally located to explore Croatia's amazing National Parks. From here you can easily get to:
Plitvice National Park,
Krka National Park (where you can swim in the waterfalls),
Kornati Island National Park or
Paklencia National Park.
What ever you do, you MUST go to Plitvice National Park. There are no words to describe how pretty it is. Below is my video from our daytrip to Plitvice.
---
Pamper Yourself In Rovinj ( 1 – 2  days )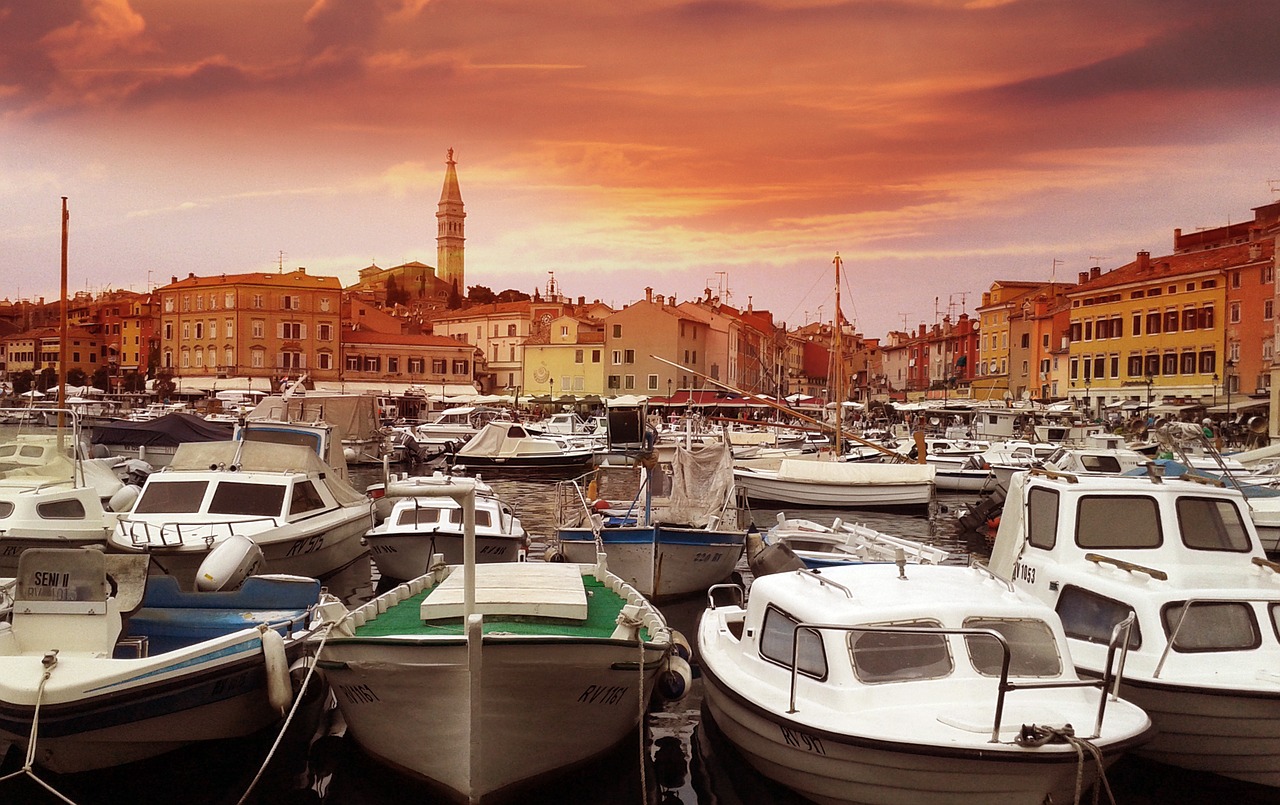 Our next stop (Rovinj) offers some serious pampering. You can get to this town by driving, bus or catamaran.
Rovinj is perched on the sea and its buildings, which hark to older times, have a worn charm to them. The sunsets here are stunning. As the sun dips into the sea, the sky and surrounding landscape is coated with a warm amber color. Along the coastline fishing boats (tied to the pier) bob in the water, children play near the beach and fruit stalls fill an open-air market in the center of town. Standing high above the other buildings is a lovely church steeple. Below it, narrow winding streets are filled with shops and cafes that try their best to lure customers in.
If you have the budget, then I strongly recommend you stay at The Lone Hotel. This is a design hotel and one of the best luxury properties I've every stayed at. It was unbridled decadence. They have an incredible spa, pool, beach and alfresco dining options.
Check out my stay in Rovinj and Lone hotel in the below video.
---
Unwind In Zagreb ( 1  day )
Our final destination is the capital of Croatia, Zagreb. To get to Zagreb from Rovinj you can either drive or take the bus.
Zagreb is the perfect way to unwind after the over stimulation experienced so far on the tour. Here you'll get a chance to catch your breath and unfurl into the slower pace of living. Walking around the city, you'll be taken by its beautiful architecture, historic center, museums and enjoy its many cafes and pubs. Must see attractions include:
Upper Town – Along with Kaptol, this is the oldest part of the town. You'll find the remains of medieval walls and towers in the surrounding area. This is a great place to explore, it's full of historical landmarks, small museums, art galleries, cafes and bars.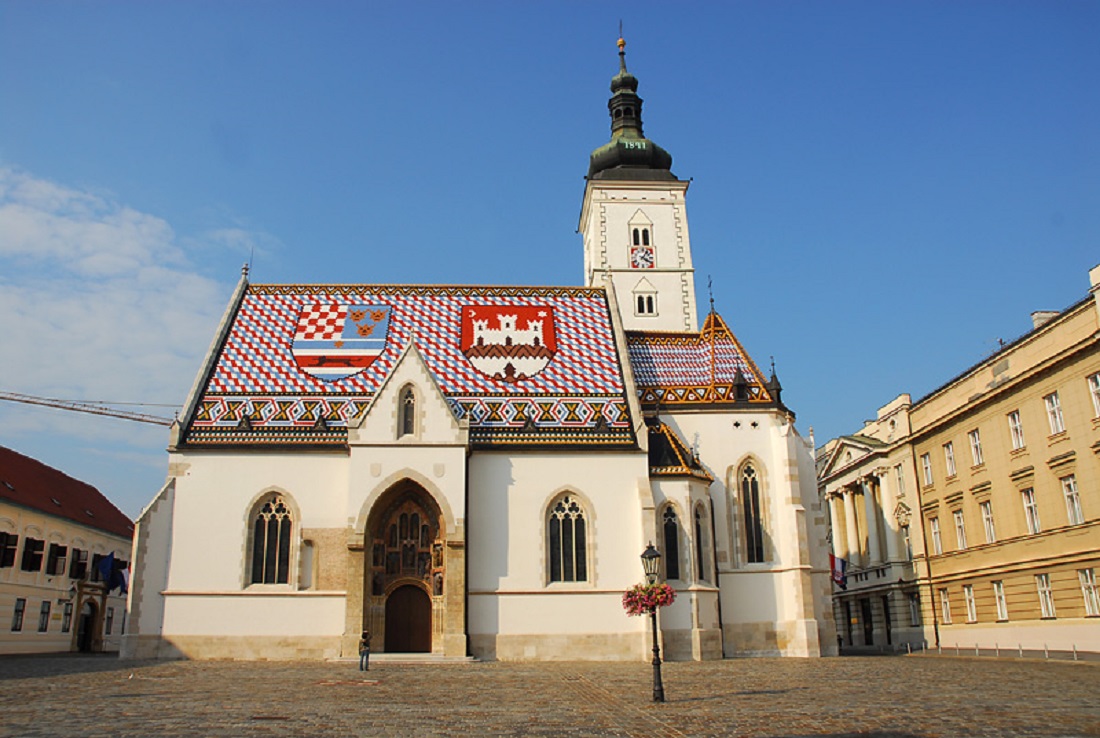 Zagreb Cathedral (aka The Cathedral of the Assumption of the Blessed Virgin Mary) – This is the tallest building in Croatia. It is dedicated to the Assumption of Mary and to kings Saint Stephen and Saint Ladislaus. The cathedral is built in typically Gothic style. Its spires can be seen from many locations in the city.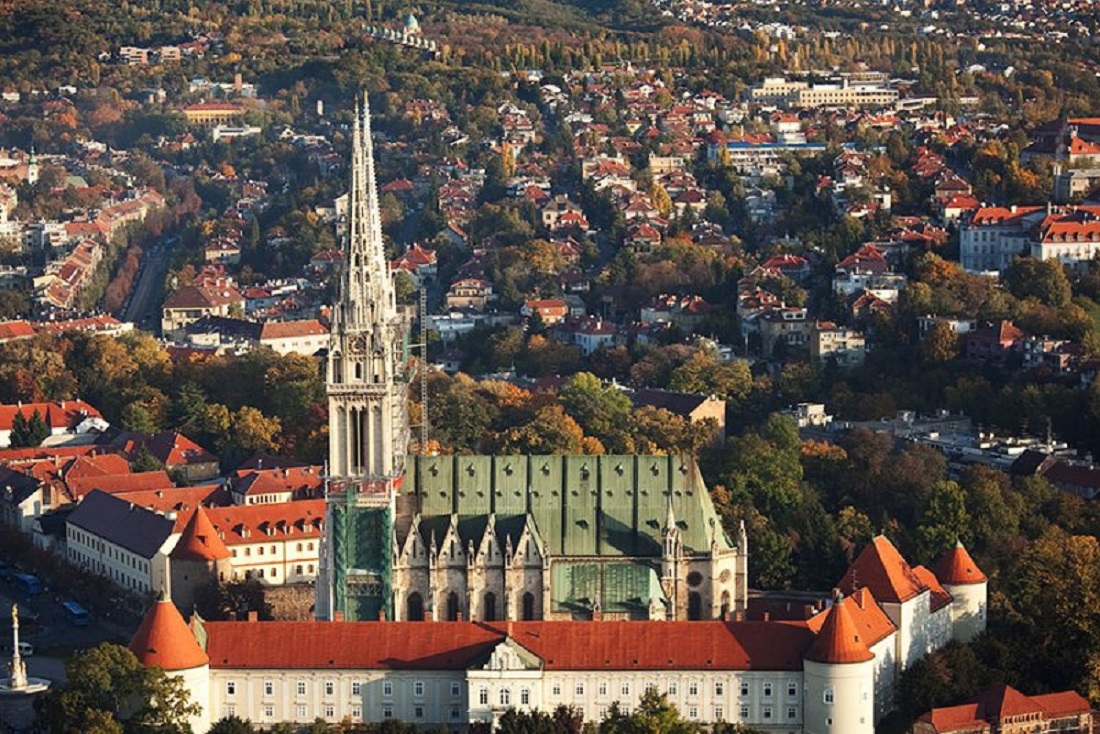 Mirogoj – This is a cemetery and popular tourist destination in Zagreb. Mirogoj is famous for its arcades, pavilions and monuments like tombs that give it and open-air art gallery feel. Also, interestingly, there are people from all three religions buried here.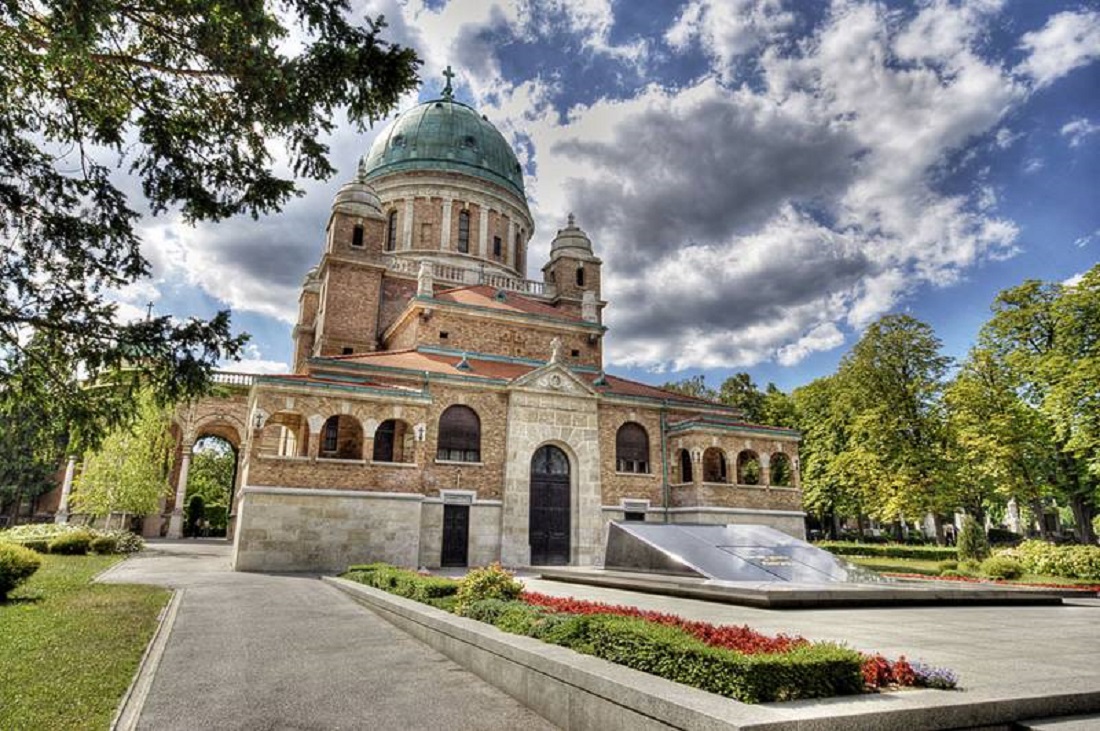 Museum of Broken Relationships –  I have to admit, when I travel, I generally avoid museums like the plague. But this is an interesting little museum that enshrines the remains of broken relationships. Very unique.