Auckland is the largest city in New Zealand and has the most to offer in terms of cuisine, music, art and culture. It's perched on a narrow isthmus between two harbours and its sub-tropical climate provides relatively pleasant year round weather. Auckland is also home to the world's largest Polynesian population. This is a great city to visit and base yourself for a couple of days. Below is a list of the top attractions and popular day trips you have access to from this great city.
Auckland Sky Tower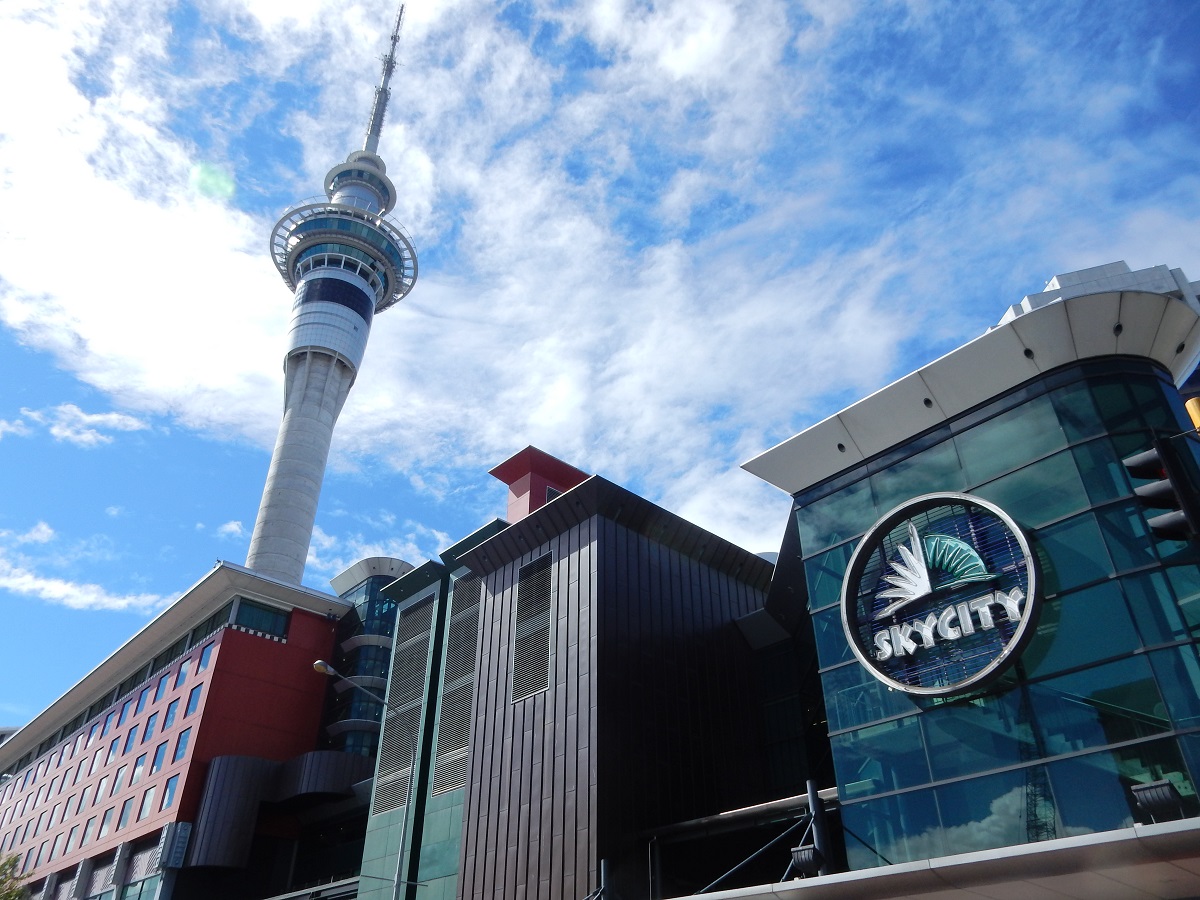 Standing proudly at 328m, the Sky Tower is an a landmark that can be seen throughout the city. It's famous for offering:
The best views of the city and the surrounding areas.
The Sky Walk: where you can walk on the outside perimeter of the building (630 feet in the air) while secured to a harness.
The Sky Jump: where you can jump off the building (again, secured by a harness 😉 ) for a unique experience. I don't think there's another building in the world that lets you jump off it.
At the base of the tower sits SkyCity, an entertainment complex that has two hotels, a selection of bars and restaurants and a casino.
Discover Central Auckland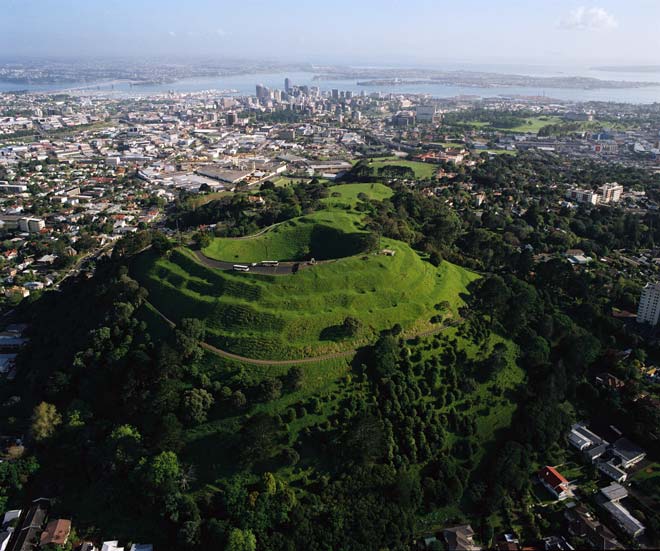 Like any large city, the best way to really get to know it is to take the time and experience its different areas. Central Auckland has a number of interesting districts that offer great shopping, food, beach and nightlife. Below is quick primer of areas to check out:
Queen Street: This is one of the main streets that runs through downtown Auckland and it takes you past popular shops and restaurants.
Parnell: Billed as Auckland's first suburb, you can visit stylish cafes, lunch alfresco, visit a farmers markets or wander through the beautiful Parnell Rose Garden (which has around 5000 rose bushes).
Mission Bay: This was one of my favorite spots in Auckland. Located 15 minutes from the city center, this is a nice small family beach with soft sand that's lined by a promenade. It's a great place to spend time with the family enjoying the beach and the sun.
Karangahape better known as K Road: This is an interesting area; it's known as Auckland's 'Red Light District'. This street has plenty of restaurants and bars (some that offer live music) that mix easily with sleazy sex shops, strip clubs, gay and drag bars. This is New Zealand sleazy, so it's still a friendly area to visit. You never walk away feeling threatened or overwhelmed by any of the alternative bars.
Mount Eden: This is a popular lookout point. Walking to the top of Mount Eden (which is a volcano cone) you get incredible views of Auckland.
Museums And Galleries
Auckland has a wonderful selection of museums and art galleries, it's the perfect way to learn about New Zealand's history. Below are some museums that you muse visit:
Auckland Art Gallery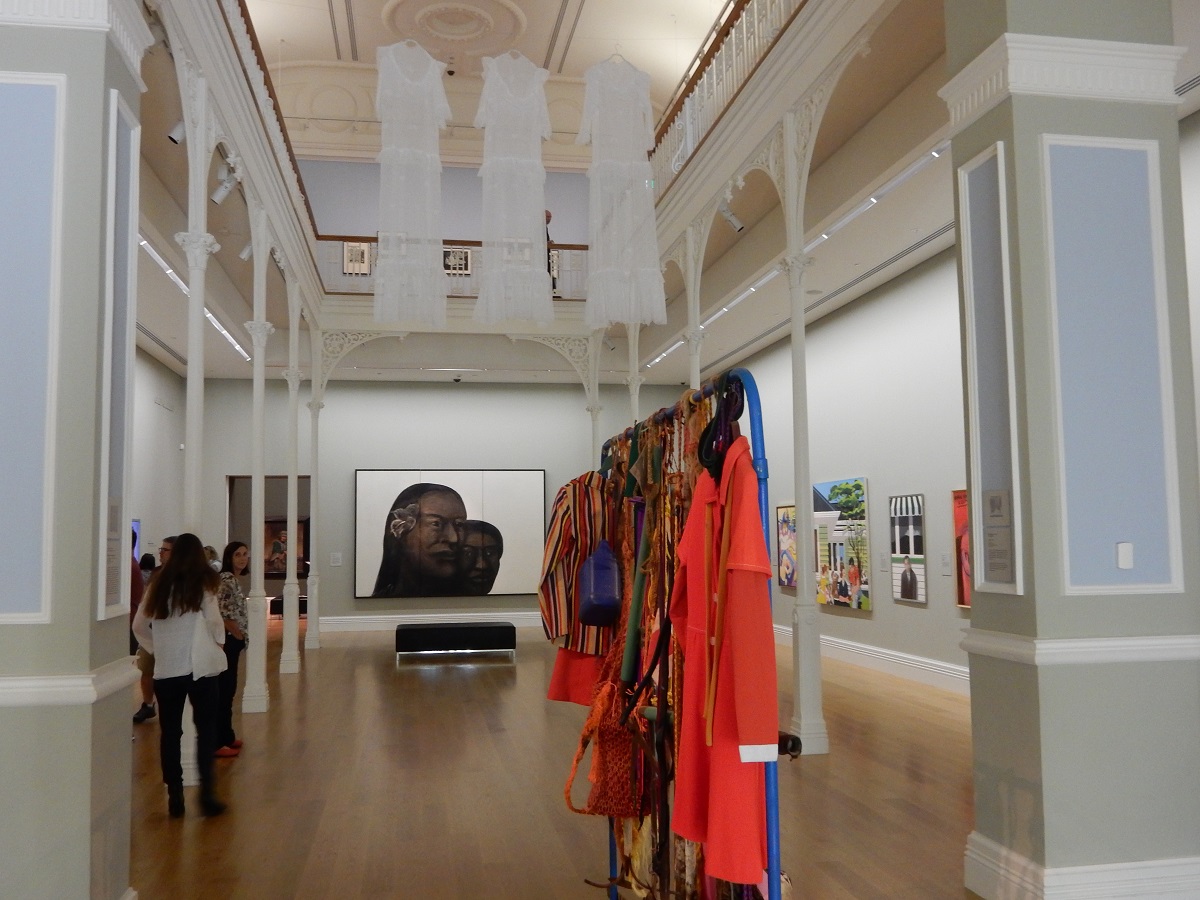 This is an incredible gallery that was redesigned in 2011 and awarded World Building of the Year at the World Architecture Festival. This is the rare gallery, where the building hosting the exhibits can be considered an extension of the visual art experience its visitors get. This is New Zealand's largest art gallery holding over 15,000 works of art for both local and international artists.
Happily, the art gallery is free, but there may be fees for special exhibits. Hours are 10am – 5pm daily.
Auckland Museum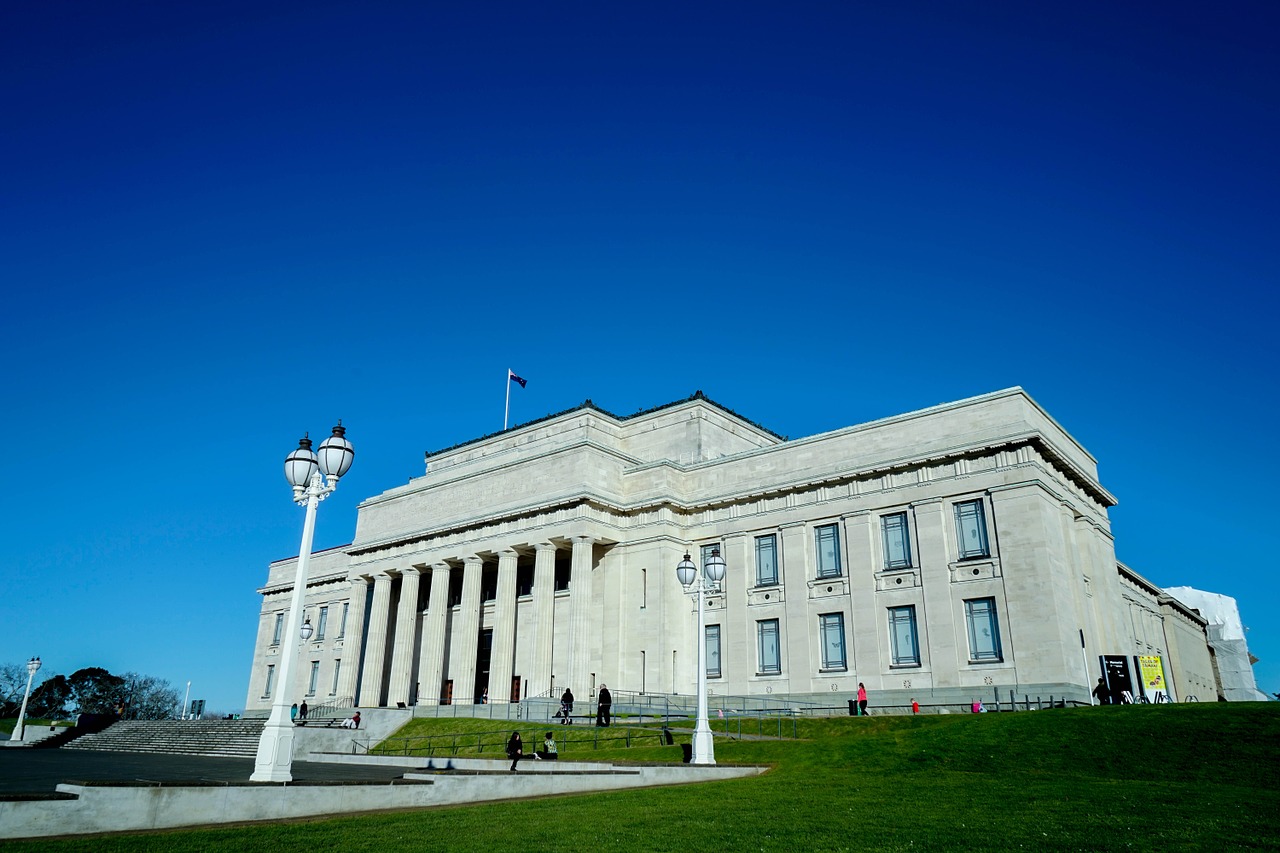 This truly is a unique museum. The building is one of New Zealand's finest heritage buildings. It holds several stirring exhibits including: "Scars on the Heart" which is a war memorial, "He Taonga Maori" which holds over 2000 priceless Maori artifacts, it has an award winning natural history exhibit and the museum is the only venue in Auckland where visitors can experience a Maori cultural performance daily.
One Tree Hill
Situated in Cornwall Park is One Tree Hill, a 182 meter volcanic peak that holds a large obelisk which was raised in tribute to the local Maori population. The hill was formed 30,000 years ago and is one of several inactive volcanoes that are spread across the Auckland area.
This is a popular tourist attraction, once you get to the top of the hill, you'll be treated to some nice views of the surrounding areas.
Kelly Tarlton Aquarium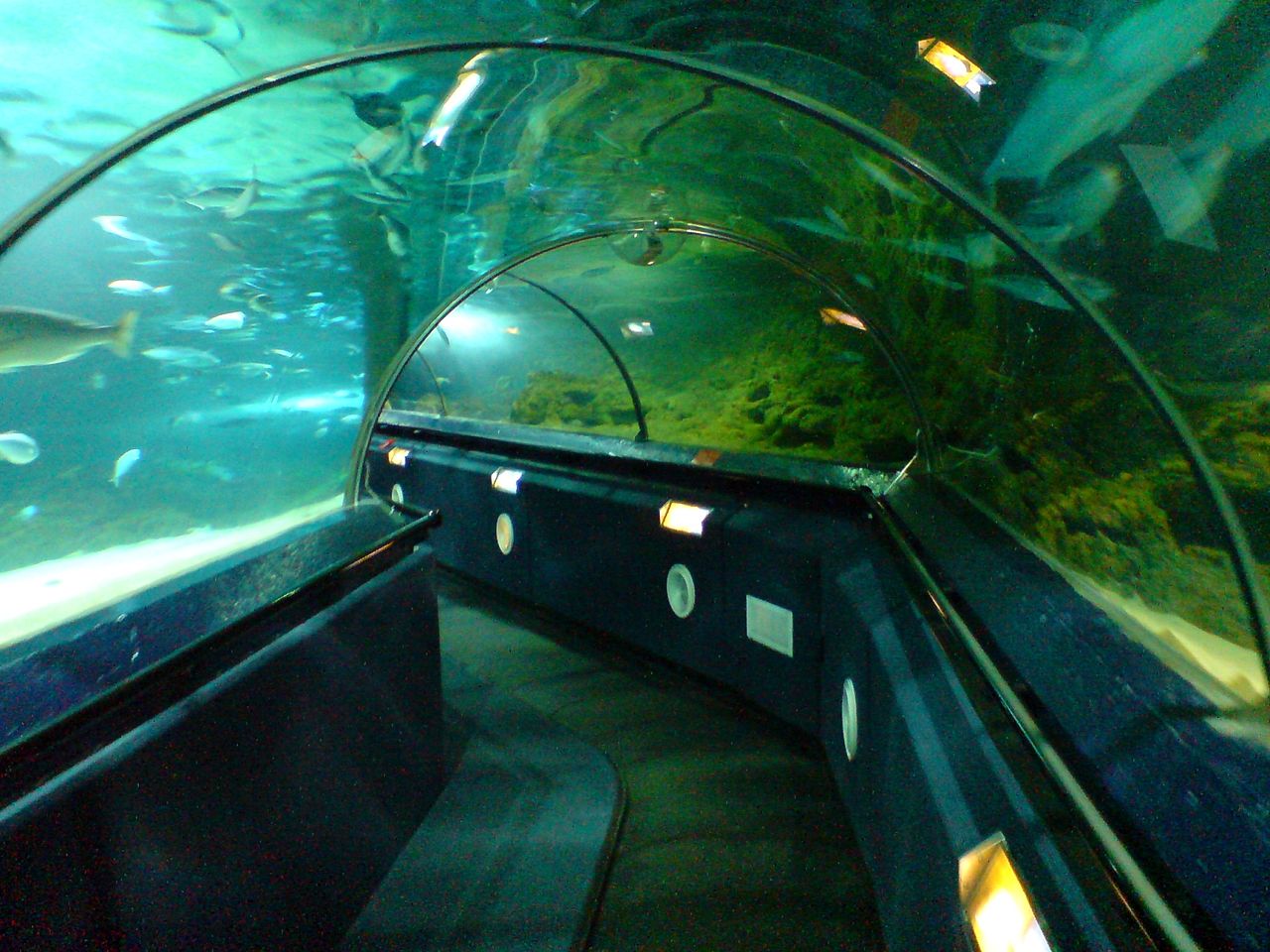 Named for its founder, Kelly Tarlton, this interesting aquarium was built in underground unused sewage tanks on Auckland's waterfront.
Visitors get view the marine life through long acrylic tunnels. The aquarium offers 30 exhibits with more than 80 different species and 8 themed zones. They have the world's largest sub-Antarctic penguin colony display, the world's biggest species of stingrays and New Zealand's largest collection of sharks.
They also offer adventure packages, where you can snorkel in a shark cage, or dive (cage free) with the sharks.
Walking and Hikes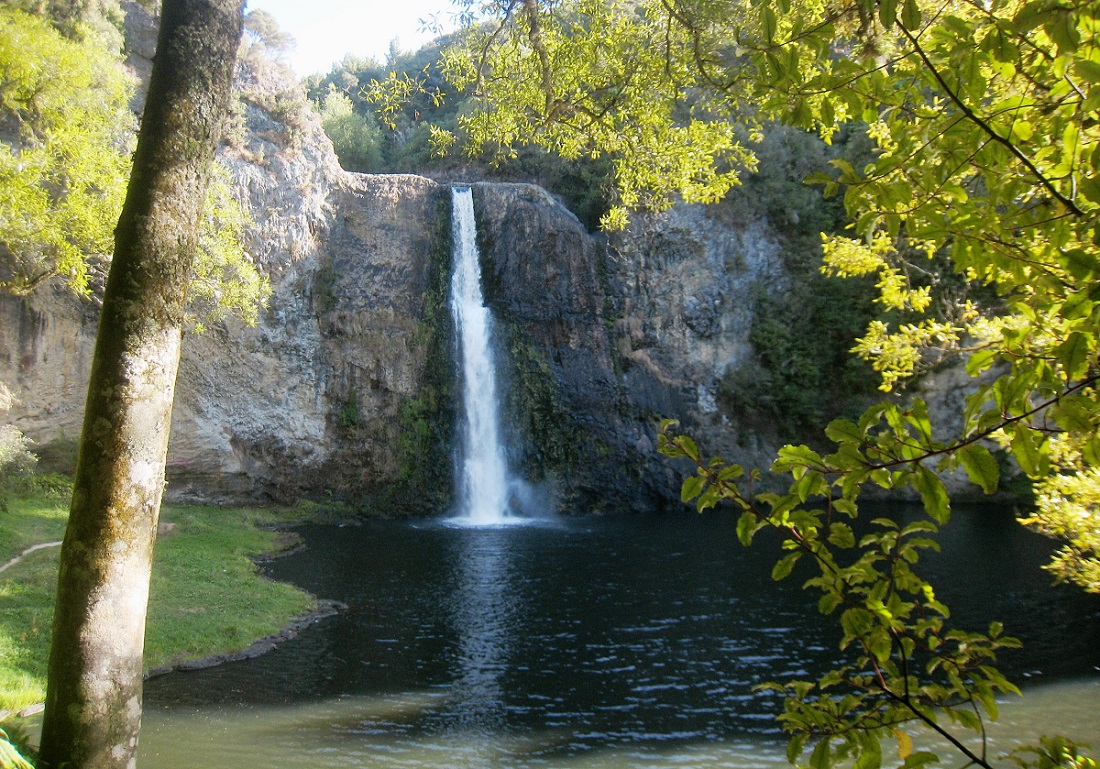 New Zealand's primary attraction is its raw unspoiled natural beauty. This is a country with endless hiking trails that run through dreamy landscapes. past mountains, waterfalls, fjords and seasides.
Auckland happily upholds this tradition of tramping in nature and offers plenty of trails for people to discover its nature by foot. Its trails range from short walks to multi-day hikes. Below are some trails to consider if feel the need for a walk:
KiteKite Track – Piha (1.8km / 45 minutes / Grade: Easy): located next to the seaside community of Piha, this easy walk offers nice views. The walk's highlight is KiteKite falls (which you can swim in during summer months).
Hunua Falls Upper Lookout (0.8 km / 30 minutes / Grade: Easy): One of several walks available at Hunua Ranges, this walk is great way to experience Hunua falls and the surrounding forest.
Stony Batter Historic Reserve  – Waiheke Island (2.1 km / 1.5 hours / Grade: Easy): At the Eastern side of the island, this walk combines interesting scenery with fascinating history. You'll pass by tunnels and gun fixtures that were used during WWII.
Coast To Coast Walkway (16km / 5 hours / Grade: Moderate): This walk will take you from one ocean to a completely different one in a couple of hours. Talking this path you'll pass by suburban streets, parks and volcanic cones.
For comprehensive list of walking trail check out this link.


Adventure Activities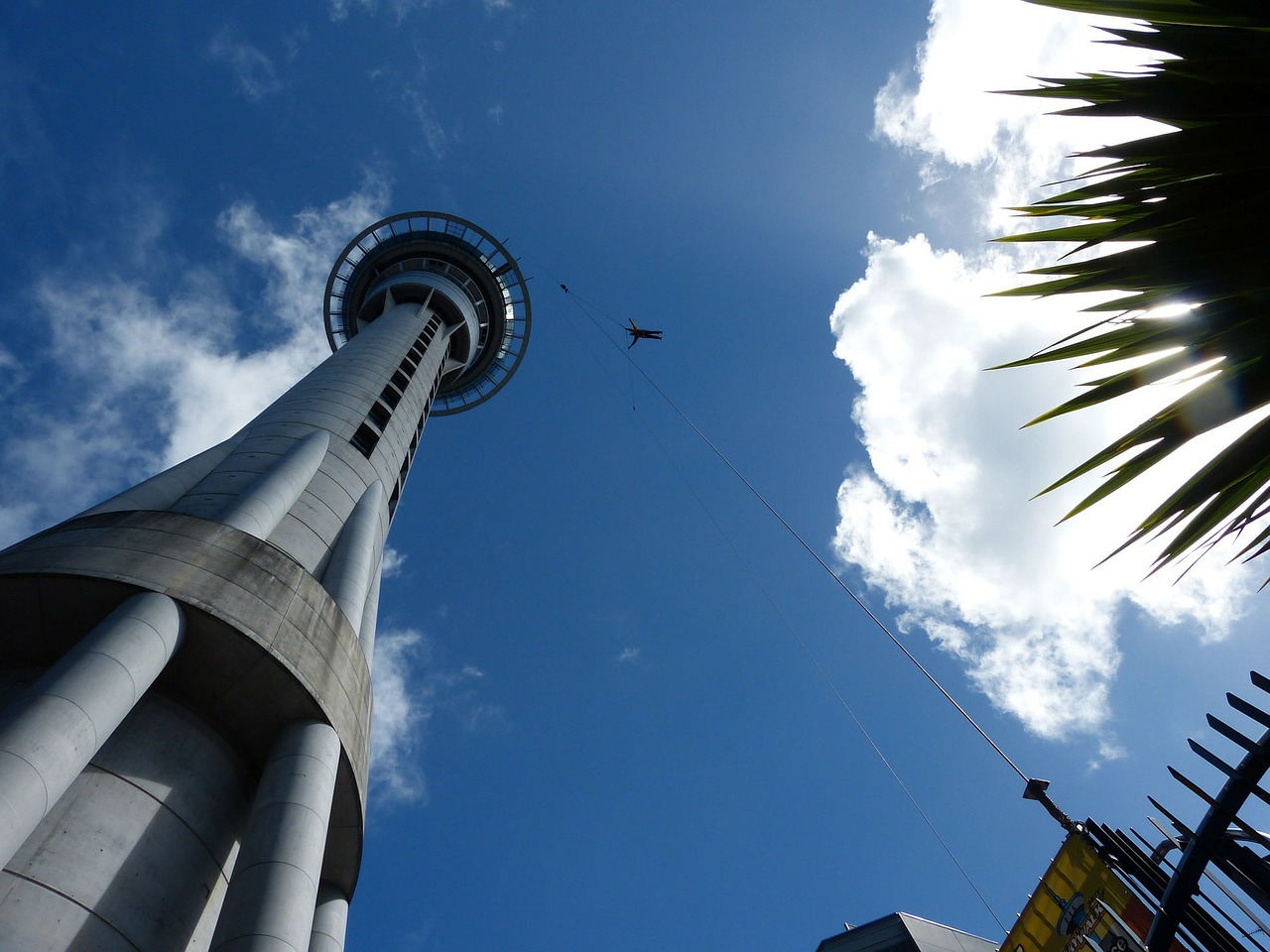 This is New Zealand, so like any self-respecting Kiwi city Auckland has its fair share of adventure activities. To get your adrenaline going check out one of the following tours:
Canyoning: Canyoning will give you the opportunity to abseil and rappel through popular tour spots like the "Sleeping God Canyon" and the "Blue Canyon". These tours usually involve sliding down volcanic rock chutes into water filled pools, ziplining and other adventure activities.
Rafting: Waitomo glowworm caves has several operators that offer black water rafting adventures that combine caving with rafting. You'll also have the chance to abseil, jump and float through the glowworm caves. These tours usually last for 3 to 5 hours.
Skydiving: This is a great way to get an eagle eye view of the Auckland area 🙂 . Operators offer tandem jumps from 13,000 to 16,000 feet in the air. This is a bucket list item that everyone should try at least once in their life.
A Jet Boat Tour: There are jet boat operators in the harbour who'll take you out on a jet boat and perform maneuvers such as 180- to 270-degree fish tails, power slides and wave rides at high speeds.
Popular Day Trips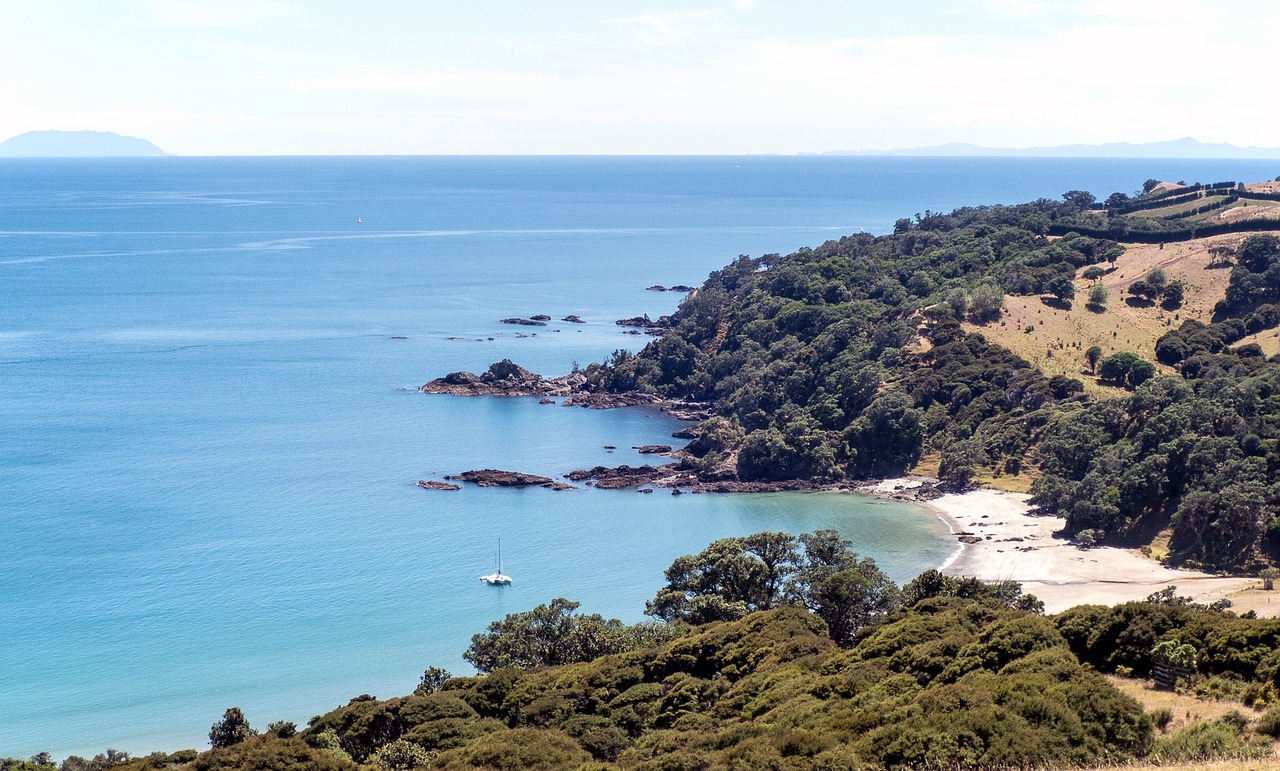 Auckland offers its visitors a number of great day trip options.
Hauraki Gulf Islands: From Auckland bay you're only a short ferry ride away from a number of islands that dot the Hauraki Gulf. These islands have beautiful beaches where you can kayak, sail or do some dolphin spotting. For more information on these islands check out my

Hauraki Island Guide

.
Hobbiton: Do I need to explain this? There was this small movie made in New Zealand called Lord of the Rings  …..  you might of heard of it. If you happened to be one of the "few" people that saw that movie, then this is a great way to experience Middle Earth by visiting the movie set.
Waitomo Caves: This is a popular attraction in New Zealand. The opportunity to see the glowworms in the caves is not to be missed. It's like stepping into another world.