7 Night Activities You Must Try While In Tokyo
Just like the big apple, Tokyo is a city that never sleeps. When the sun goes down another world comes to life. Below is a list of 7 night activities you must try while visiting this amazing city.
Tokyo From An Observation Deck
Observation decks are a great way to get an eagle eye view of the city skyline. Most people visit observation decks during the day. My preference has always been to visit at night. The city glows against a dark background and you get to feel its heart beat as car headlights stream through the streets and buildings illuminate the skyline. A great place to visit is Tokyo's Skytree observation deck.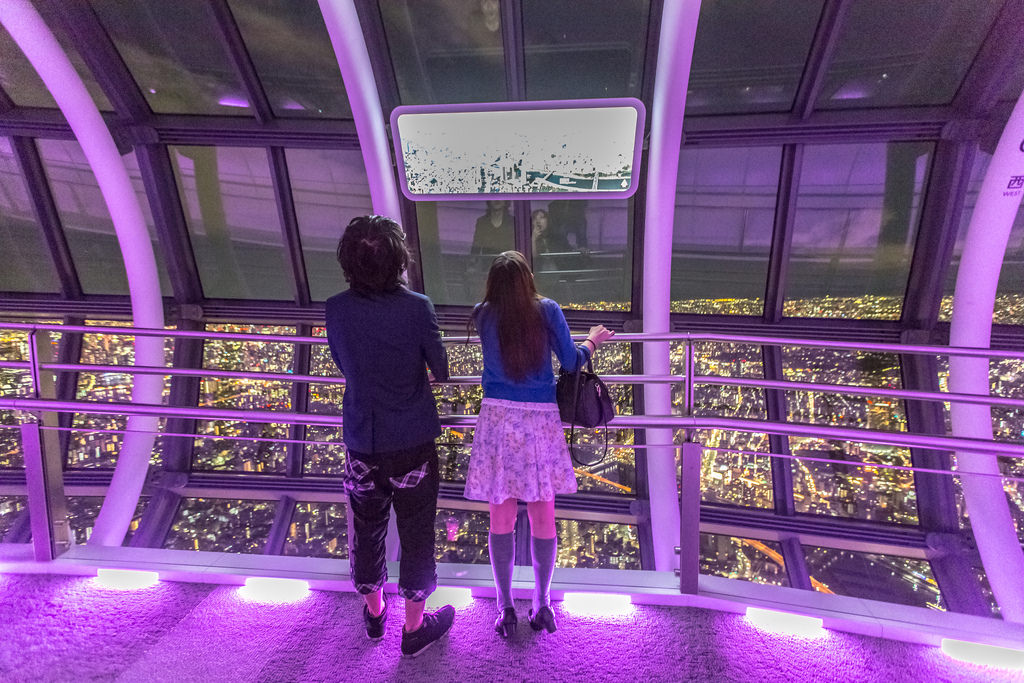 Grab A Drink At A Hotel Bar
A classy way to start your night is to visit one of the many hotel bars in Tokyo. Bars with great views or reputations will always be busy at night. One of the top hotel bars to visit is the "New York Bar" at the Park Hyatt, which was featured in the movie "Lost In Translation".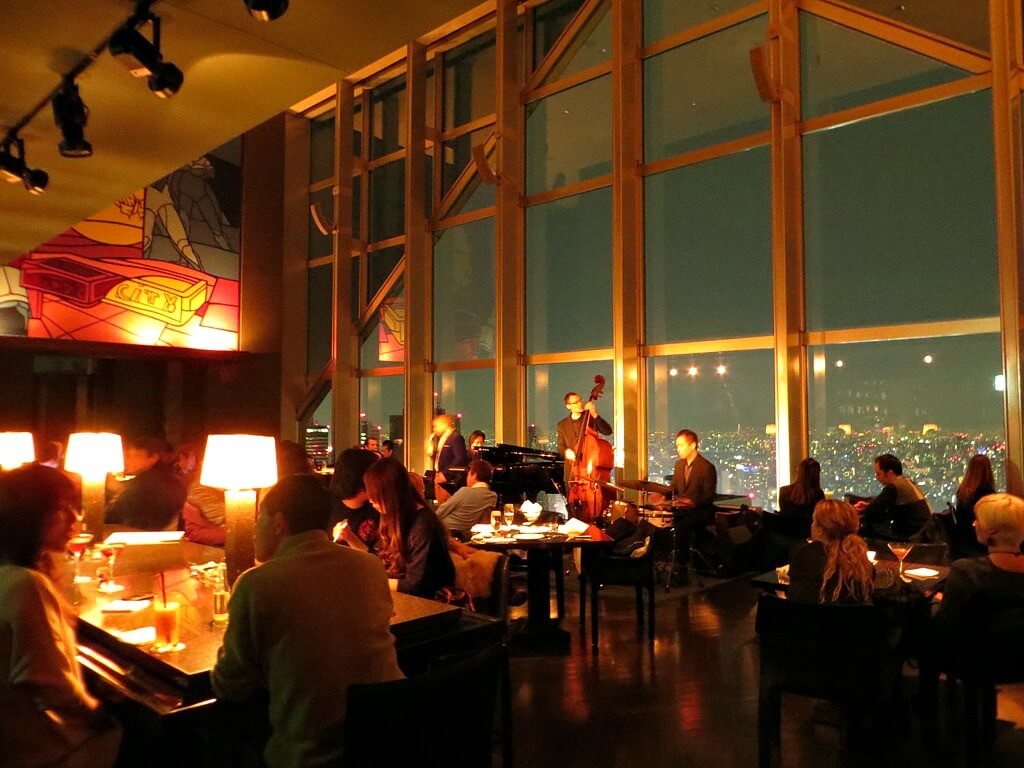 Karaoke Like A Local
Nothing symbolizes Japan more than Karaoke and Tokyo is littered with places you can show off your singing talents. The trick with Karaoke bars is to make to sure that you've had a drink or two PRIOR to hitting the stage. A little liquor courage will turn you into Michael Jackson, and that's the charm of these places. Everyone, regardless of their talent, can have their moment in the spotlight.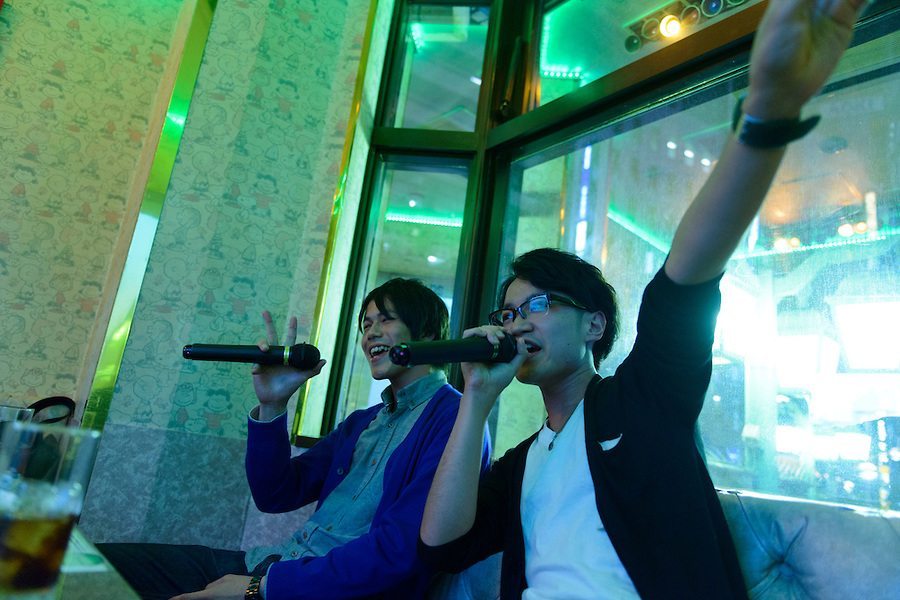 Visit A Temple Or Shrine At Night
This might not seem like an intuitive suggestion, but you must visit a temple or shrine at night. This will give you a unique and different view to these amazing structures.
Most of these locations are open to tourists at night, and they're usually deserted. This means you'll get to appreciate these holy sites without having to fight the crowds you'd encounter during the day. The Asakusa temple (pictured below) has always been one of my favorite temples to visit in Tokyo.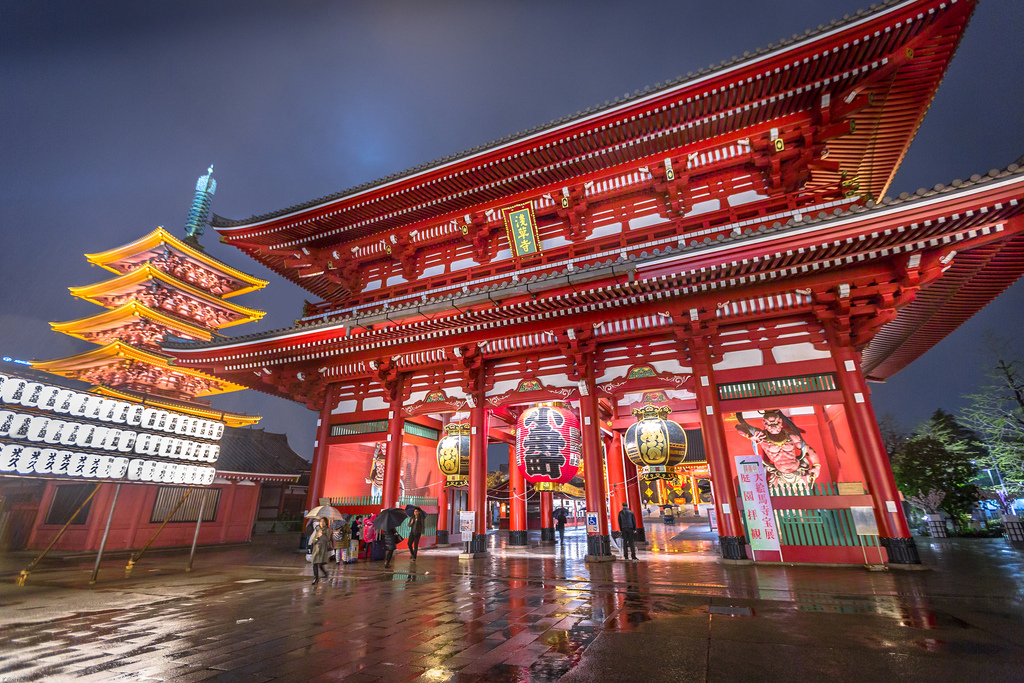 Go To A Crazy Themed Bar
Japan is famous for its off-the-wall themed restaurants and bars. You can grab food and drinks at "Alcatraz" a bar modeled after a prison ER, try a Ninja restaurant or go to a robot show. The robot shows are simply a bizarre experience, nubile staff take to the floor on giant robots. It's a combination of cabaret type dancing, music, light and sound. There's nothing subtle about this show, and that's why you'll either love it or hate it. Either way, it's definitely worth a visit.
For more information on these places, checkout my article on Themed Restaurants in Japan.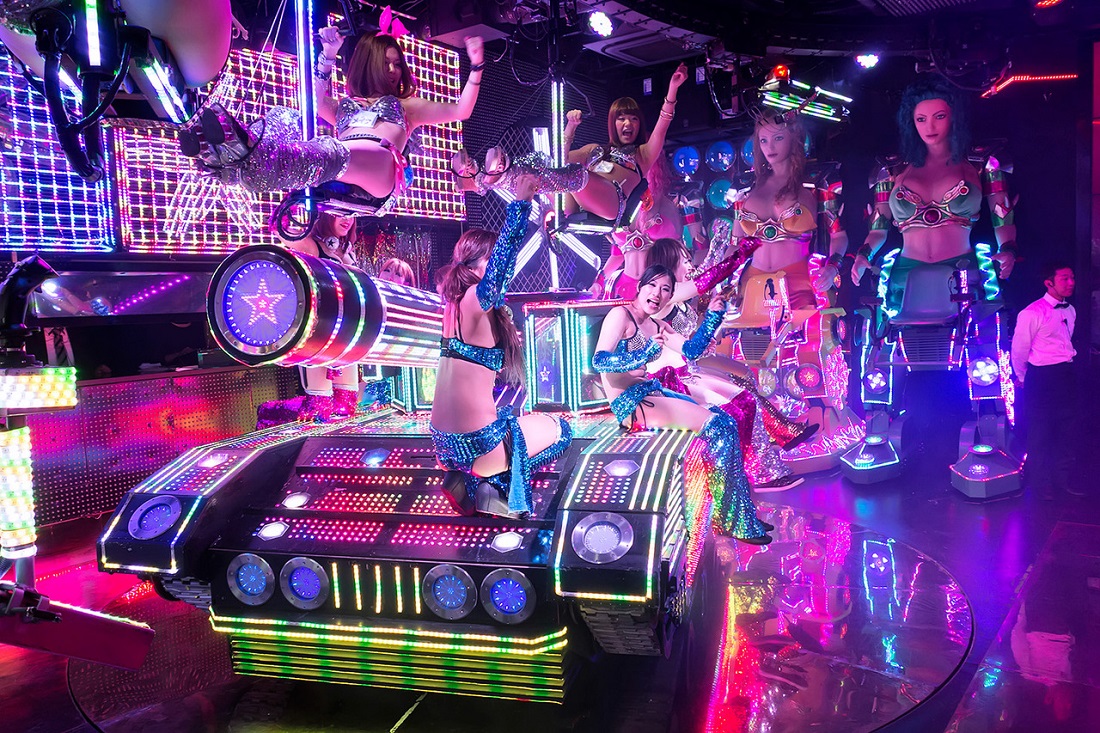 Bar Crawl Through Roppongi
Roppongi offers its visitors a trashy night out and is a great place to go on a bar crawl. Packed to the gill with bars and adult clubs, this area manages to be both seedy and touristy at the same time. I recommend joining an organized bar crawl, it's a great way to hit up some of the more popular bars on the strip without having to do the research.
Remember, what happens in Roppongi stays in Roppongi.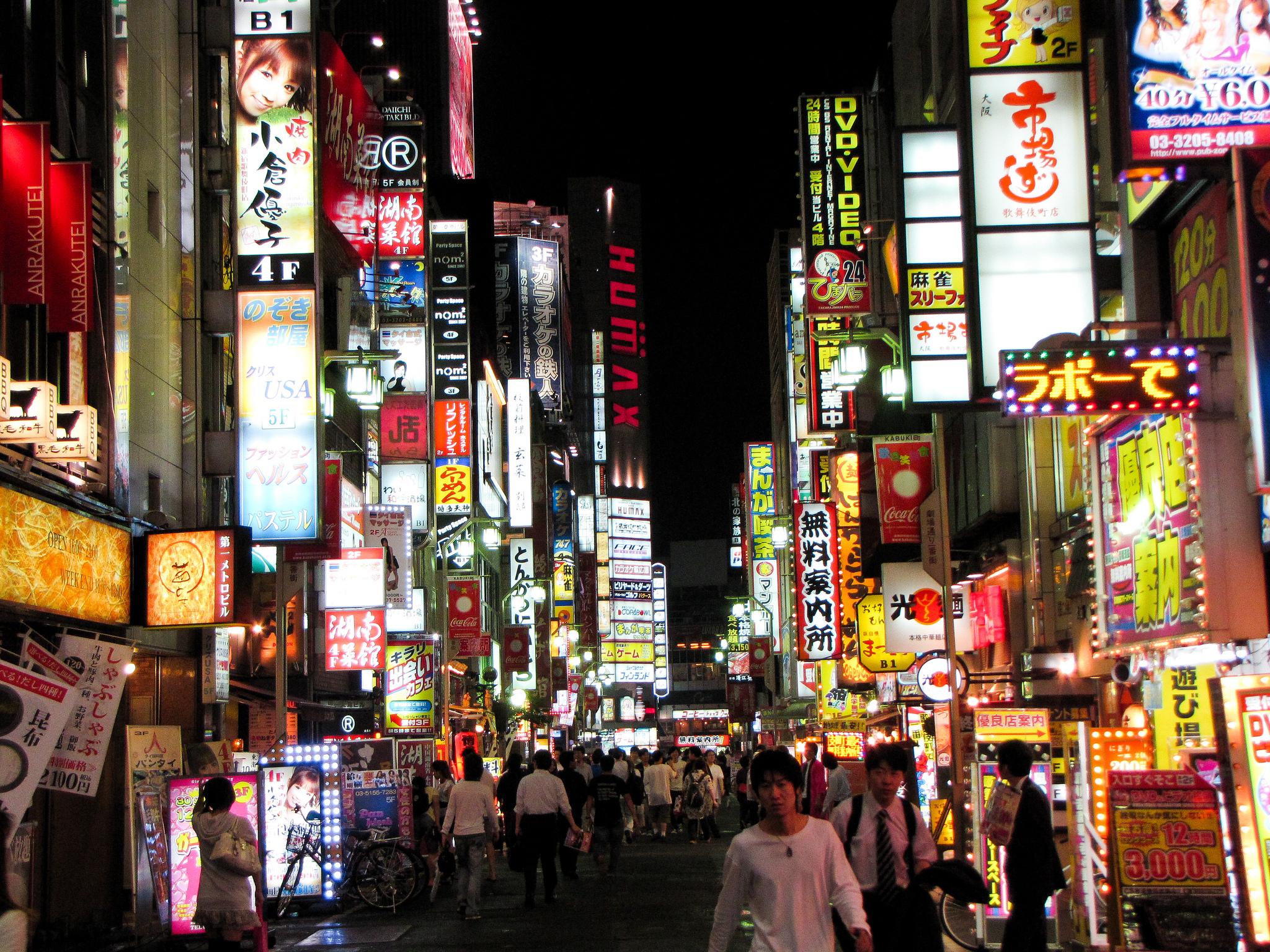 Satisfy Your Hunger At An Izakaya
A great way to start or end your night out in Tokyo is to visit an Izakaya. These are Japanese style pubs that are usually hosted in small shoeboxed halls. These parlors are the undisputed champions of Japanese nightlife. As with everything in Japan, Izakayas have a wide range of prices and quality. My personal preference is to visit an Izakaya later at night, while I'm buzzed and have a serious case of the munchies.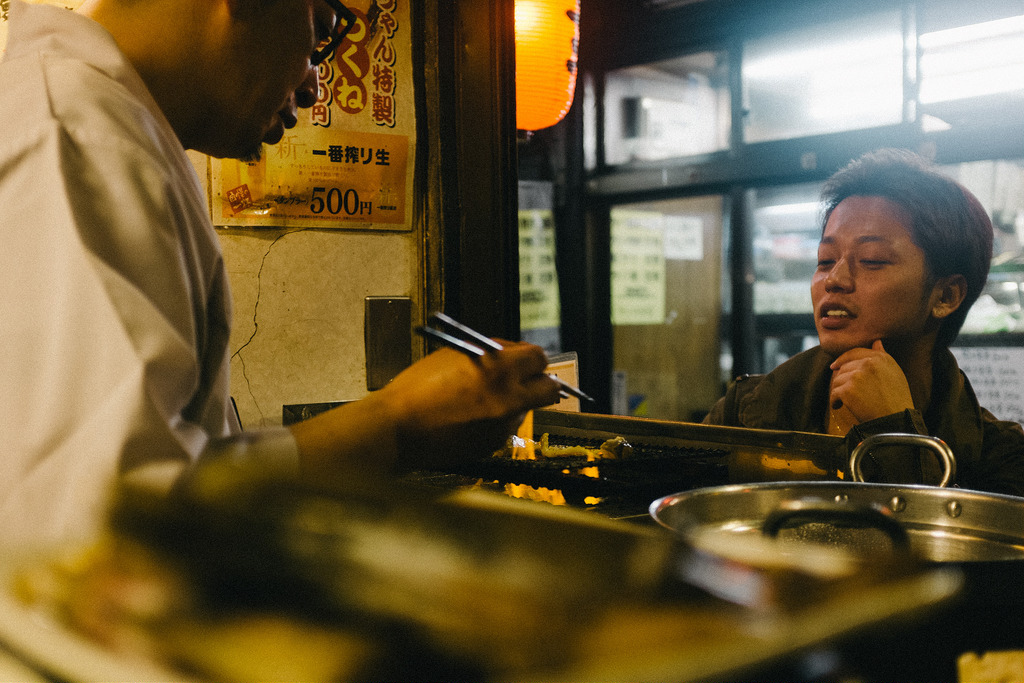 The below video is from one of my favorite YouTubers (Simon and Martina) visiting an Izakaya.