24 hours is the perfect amount of time to get a taste of what Melbourne has to offer. This is a city that's brimming with great options for cultural, gastronomic and sport experiences. If you're lucky enough to find yourself in Melbourne for a day, then this is what I recommend you do in that time.
Morning
Grab A Cup Of Magic: Start your morning early at Flinders station. Jump start your engines by grabbing some coffee from a hidden gem called "Cup Of Truth". It's a hole-in-the-wall espresso bar that's located in a subway underpass. Order a cup of "Magic", which is steamed milk poured over a double ristretto and served in a smaller 160ml cup. This place exudes character and the barista's at the stand serve their coffee with adult humor on the side. Your cool factor will increase just by being in the vicinity of this place.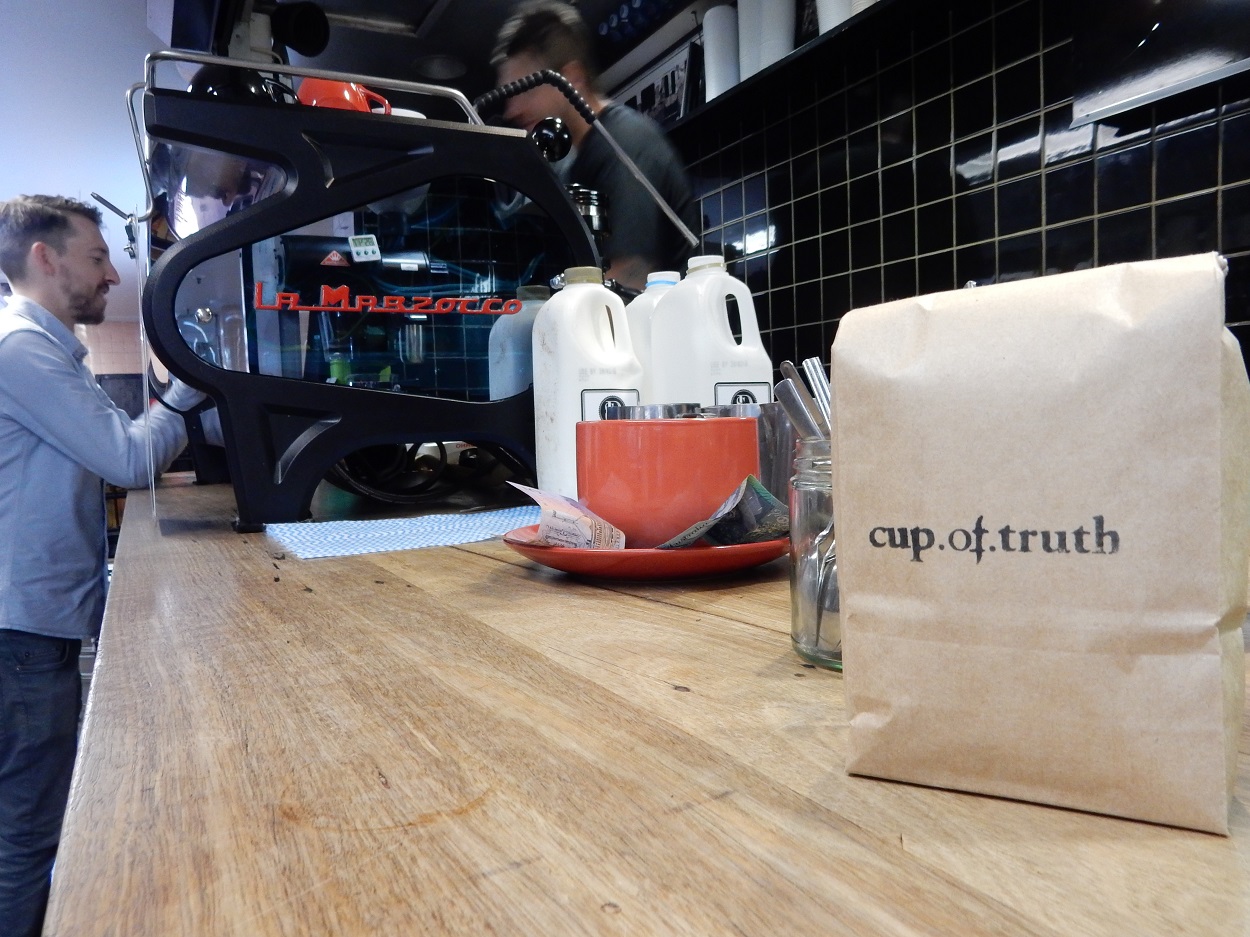 Check Out Federation Square: Right next to "Cup Of Truth" are a number of attractions you can check out. So order your coffee to go. Right next to Flinders station is the Yarra river. Go over to the bridge and enjoy the view of the Yarra waterfront and Melbourne skyline. There's usually rowers in the waters getting their morning exercise. If you're up for it, you can take a brisk (short) walk up or down the river to get your juices flowing.
Once done head over to Federation square and go into tourist information office. Grab a map of the city that will help you along your way during this day trip. Across the street from the tourist office is St. Paul's Cathedral. This is a beautiful building showcasing the best architecture in Melbourne. It has a striking Gothic design and offers a peaceful solitude inside the cathedral.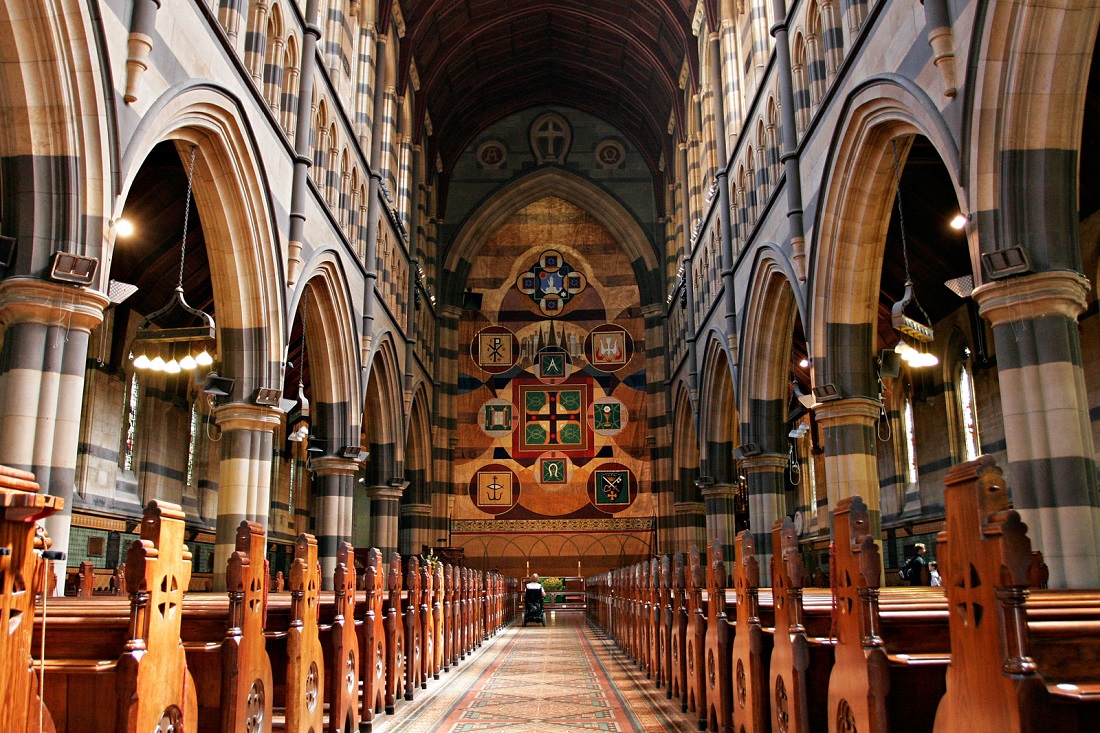 Experience Melbourne Arcades and Lanes: Melbourne is famous for its lanes that are narrow alleys hosting micro spaced restaurants and are covered with spray-painted graffiti and street art. These lanes bustle with tourists who hurriedly pass through taking pictures, checking out the shops and admiring the street art.
Start your tour from Degraves Street. While technically not a lane, it offers the same experience. There are lots of cafes and shops on both sides of this street. Grab breakfast on this lane, find a place to sit and enjoy some people watching as you eat. Once done continue straight ahead and right across from it is Center Place. This is the most famous lane in Melbourne and is probably photographed a million times a day.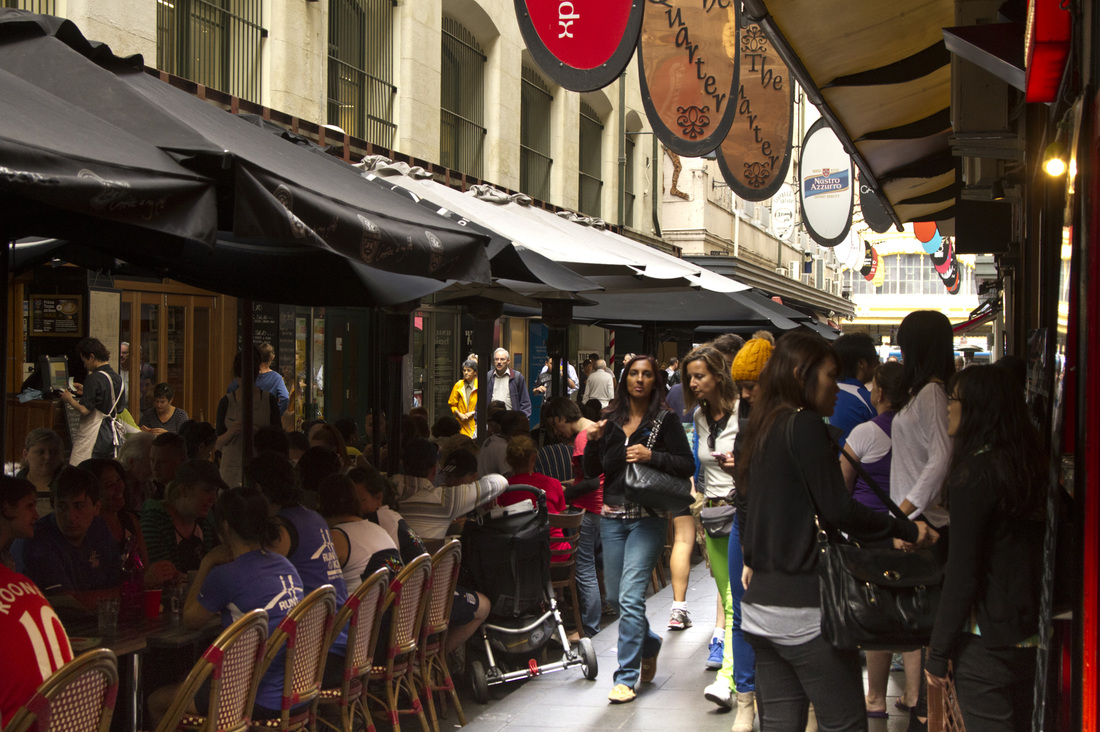 Next up are Melbourne's arcades. These are very old indoor Victorian shopping malls from the 1800's that are ornately decorated. Start with the Royal Arcade which is a small arcade with high glass archways and two famous statues of Magog and Gog at the end of the mall. After that visit The Block which is a beautifully decorated space holding several eye catching statues. If you have a sweet tooth then visit one of the Tea Rooms that serve decadent cakes.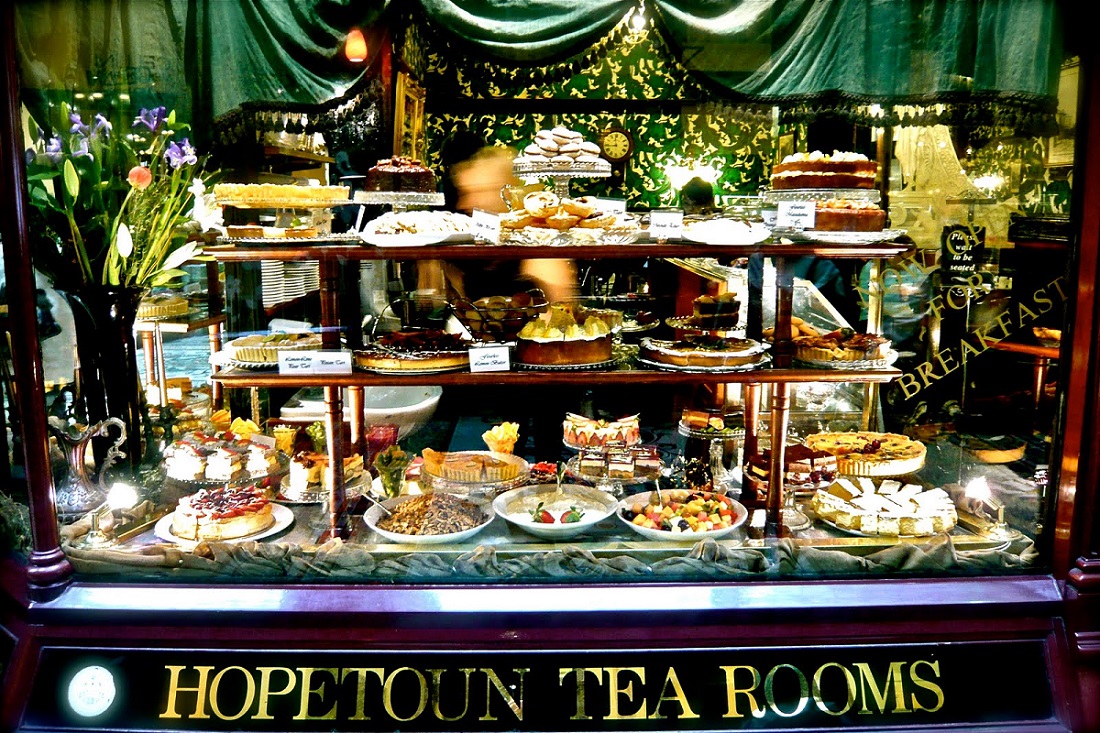 Finally, you need to experience Melbourne's street art. I recommend you first checkout Union Lane, which is close to the arcades. This small alleyway is covered from start to finish with graffiti. Then head over to Hoosier Lane which is the granddaddy of all graffiti'ed alleys. Both lanes are open to the public to paint on, so the quality ranges from "why did they bother" to very impressive and unique art.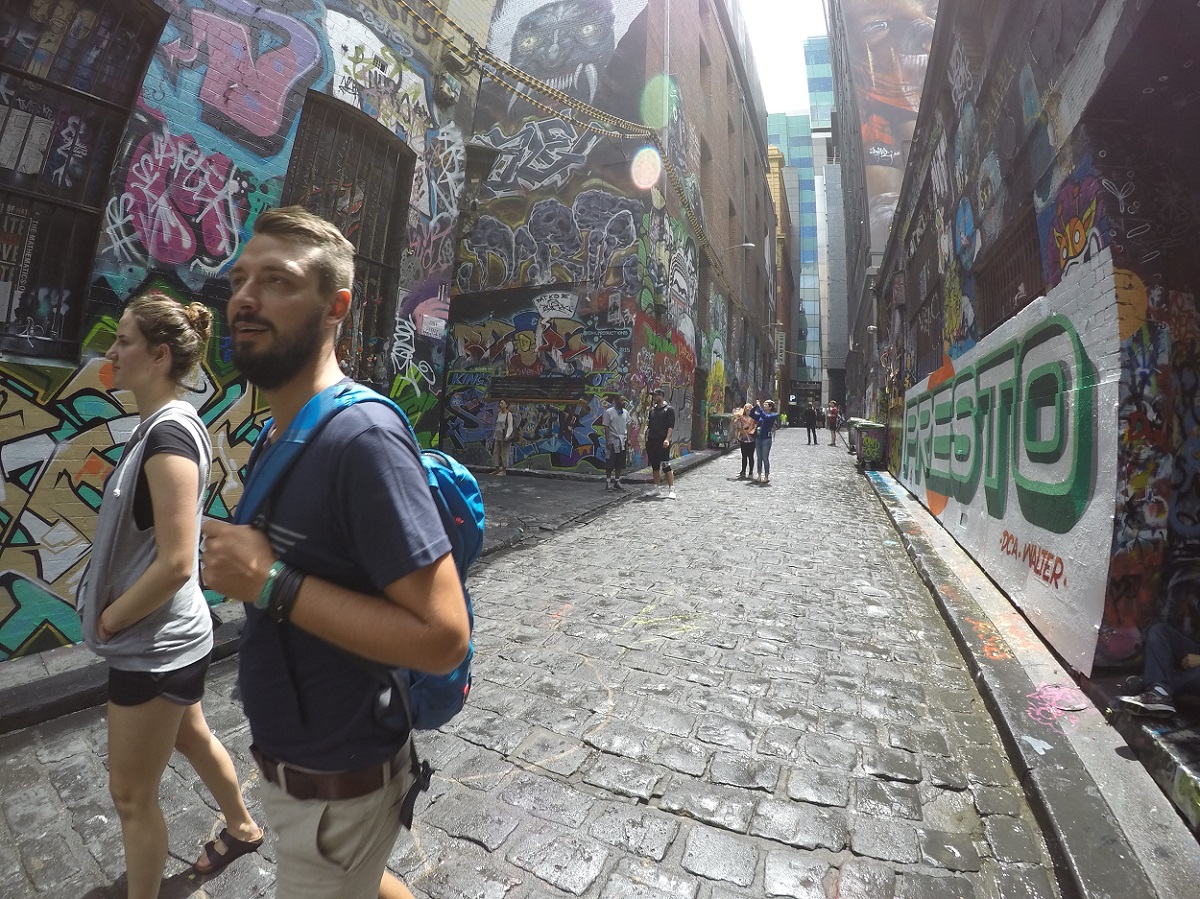 Afternoon
Visit Melbourne's Chinatown: Next head off to Chinatown which spans Little Bourke and Lonsdale Streets. Melbourne's Chinatown is the longest continuous Chinese settlement in the western world. It's a melting pot of Asian cultures that include Chinese, Thai, Japanese, Malaysian and Vietnamese people. This is a great place to eat, shop and explore; especially the Tianjin Garden. Make sure to grab lunch as you explore this district from the attached recommendation list of restaurants.
Browse the Queen Victoria Market: After lunch head off to Queen Market. Built in the reign of Queen Victoria 130 years ago, the market has evolved into a place of open stalls offering varied products to browse including: fresh food, clothing souvenirs, household goods and novelty items. Spend an hour or two roaming this market and enjoying what it has to offer.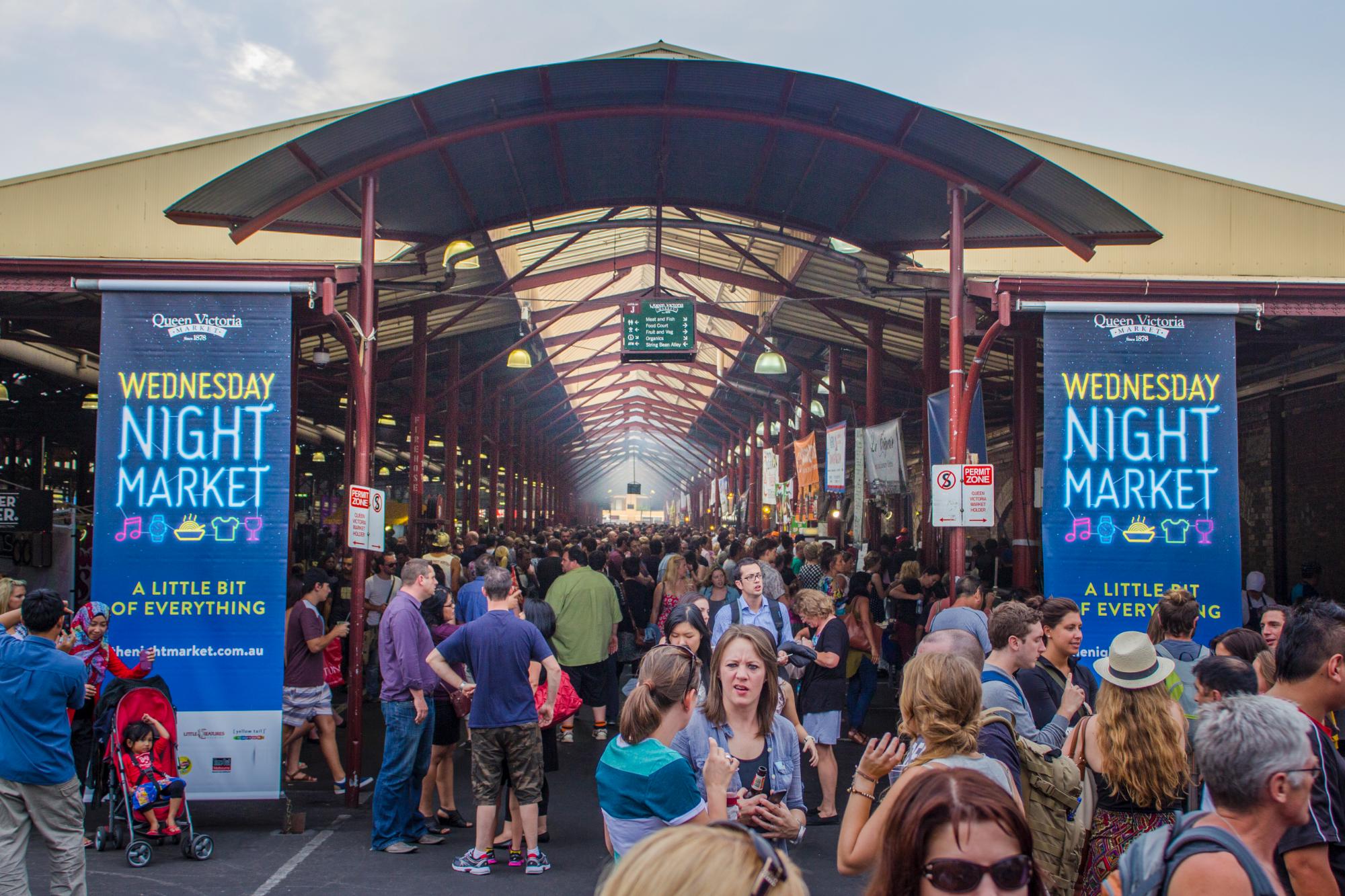 Evening
Visit St. Kilda: As the evening approaches, go back to Flinders station and grab tram 96 to St. Kilda. This is a wonderful neighborhood with a lot to see. Get off at Luna Park stop. Right in front of you is the iconic (old style) amusement park with a crazed clown face for an entrance. This park is free admittance, as you only pay for rides you go on. Walking through the park you can enjoy the old world atmosphere that includes: a wooden rollercoaster, a horse ferris wheel and large wooden statues that line this small amusement park.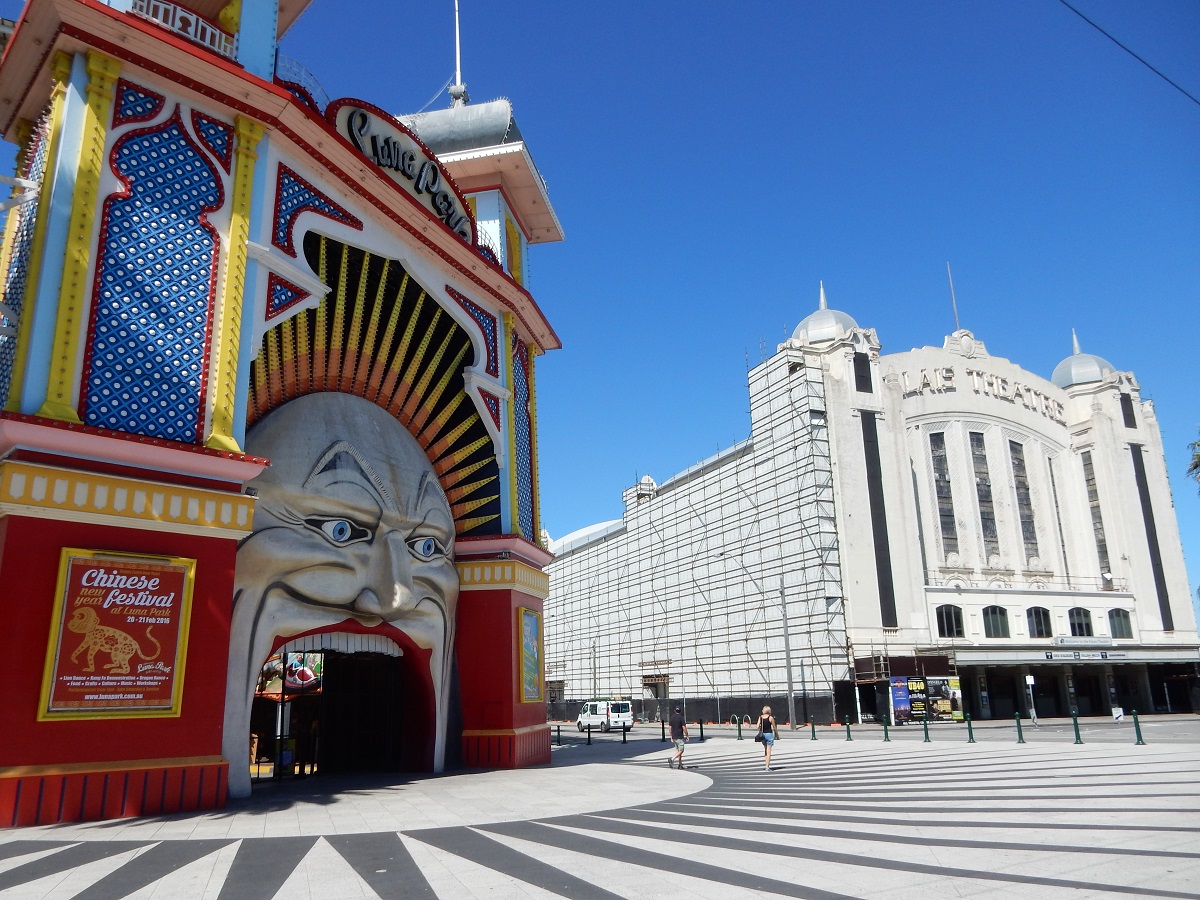 Head down to the beach and walk towards The Pier. As the sun sets, a colony of small fairy penguins should be returning to the shore. If you're lucky, you'll catch sight of them as they come out of the sea. Spend some time walking the beach and along pier. You'll have great views of the Melbourne's city skyline from the waterfront.
Double back to Luna park and continue into Acland street. This is a great area filled with amazing bakeries that display their sinful cakes and pastries in their windows. The street is also lined with lots of cafes, restaurants and bars. Depending on your mood you can grab coffee, dinner or hangout at a local bar that offers live music entertainment.